Monorail conveyor drive motors
HIMMEL®Monorail conveyor drive motors (EHB) are suitable both for transporting heavy loads, such as those in the automotive industry during preparatory and final assembly of complete vehicles, and smaller loads such as domestic appliances.
For transporting your projects to the production area, warehouse or for installation, we are certain to have the right gear motor for your needs - our innovative solution for your transport needs.
Cast iron housing for stable and low-vibration continuous operating. Oil loss and ingress of dust is prevented by radial shaft sealing rings with a dust gutter.
The gears of the spur gear stage are milled with a hardened surface finish. Helical gearing and polished tooth flanks for exceptionally low noise operation
Our modular system for gear units provides 6 different gear sizes so that you can always select a suitable drive for your needs and enjoy the associated cost savings. Optionally available are HIMMEL®EHB bevel helical gear motors and HIMMEL®EHB worm helical gear motors.
High torques and high permitted wheel loads characterise our range of monorail conveyor gears. As well as gears that conform to VDI standard 3643, the range also includes heavy load monorail conveyor gear units. 
Elektrohängebahn-Getriebemotoren
High availability and fast delivery of important spare parts
Emergency service
Onsite repairs
Specialist staff
Servicing and repairs for all manufacturers
High degree of vertical integration
Control systems are built inhouse
Bespoke solutions
Safe and easy to use in work areas
Flexible routing - adaptable to any alignment
Also suitable for heavy weights, high and flexible transport speeds
Reuse of transmissions in plant renovations, adaptations and enhancements
Low maintenance costs
Simple installation of additional carriages
Clutch for disconnecting power transfer between drive and conveyor system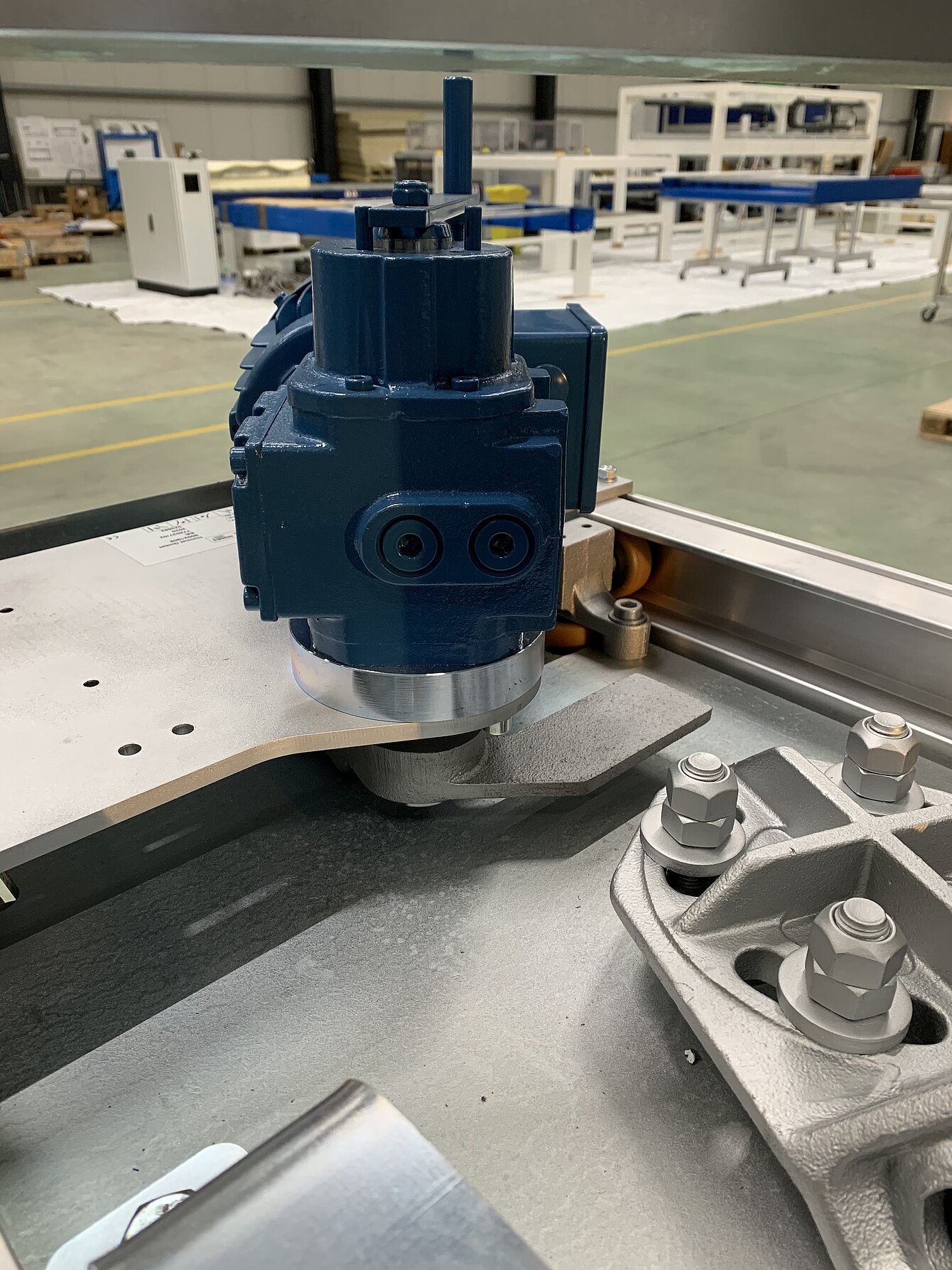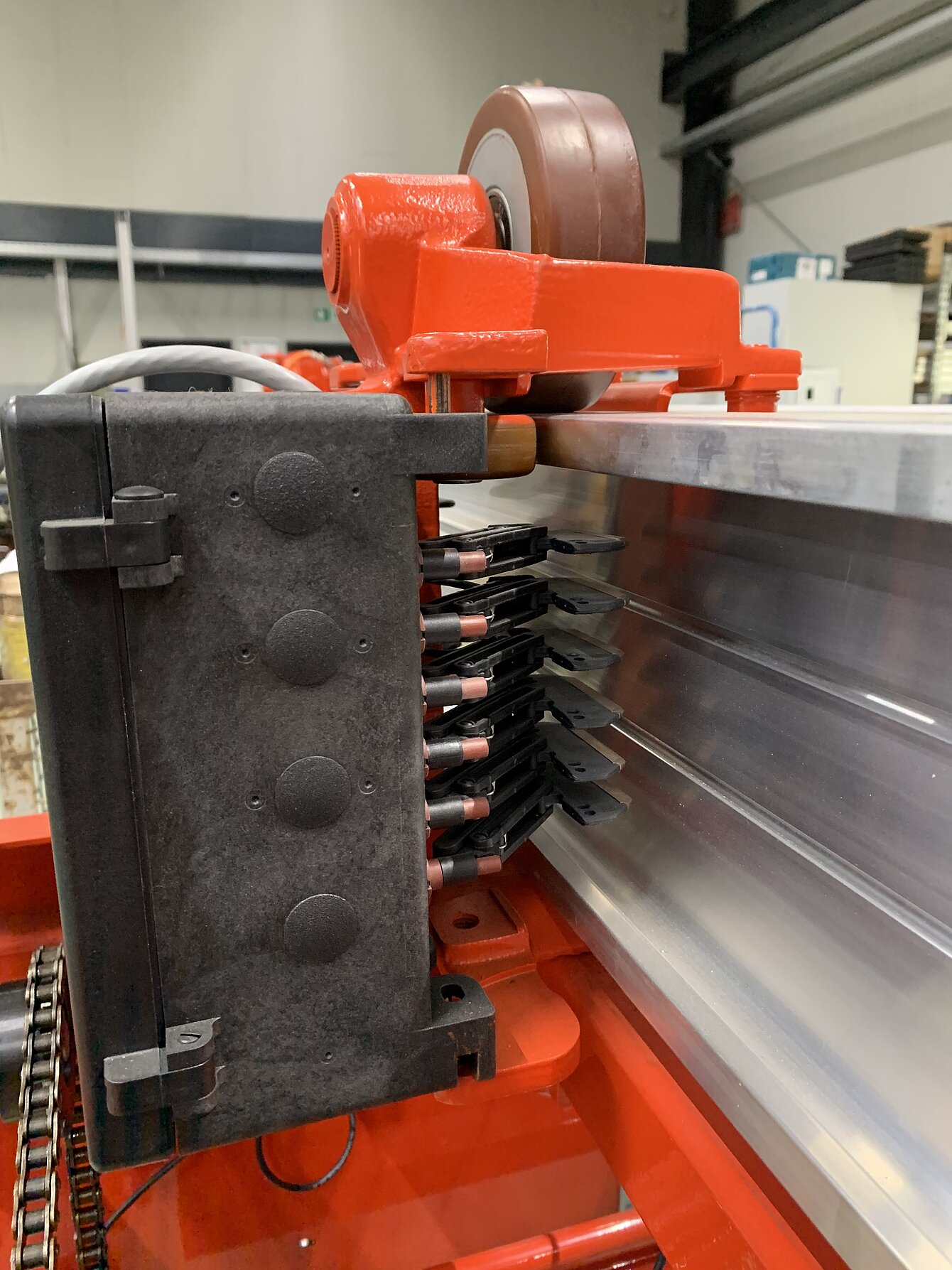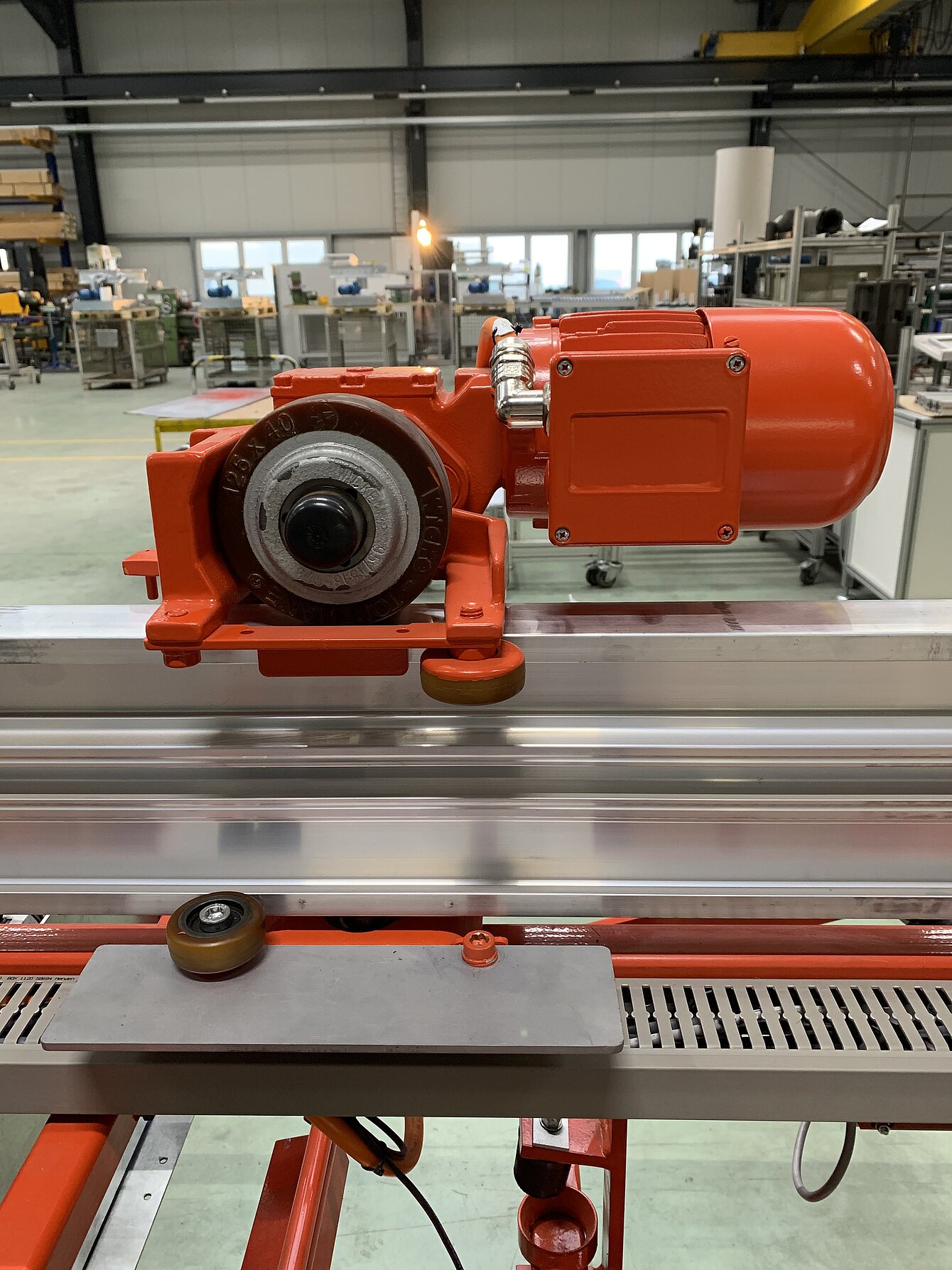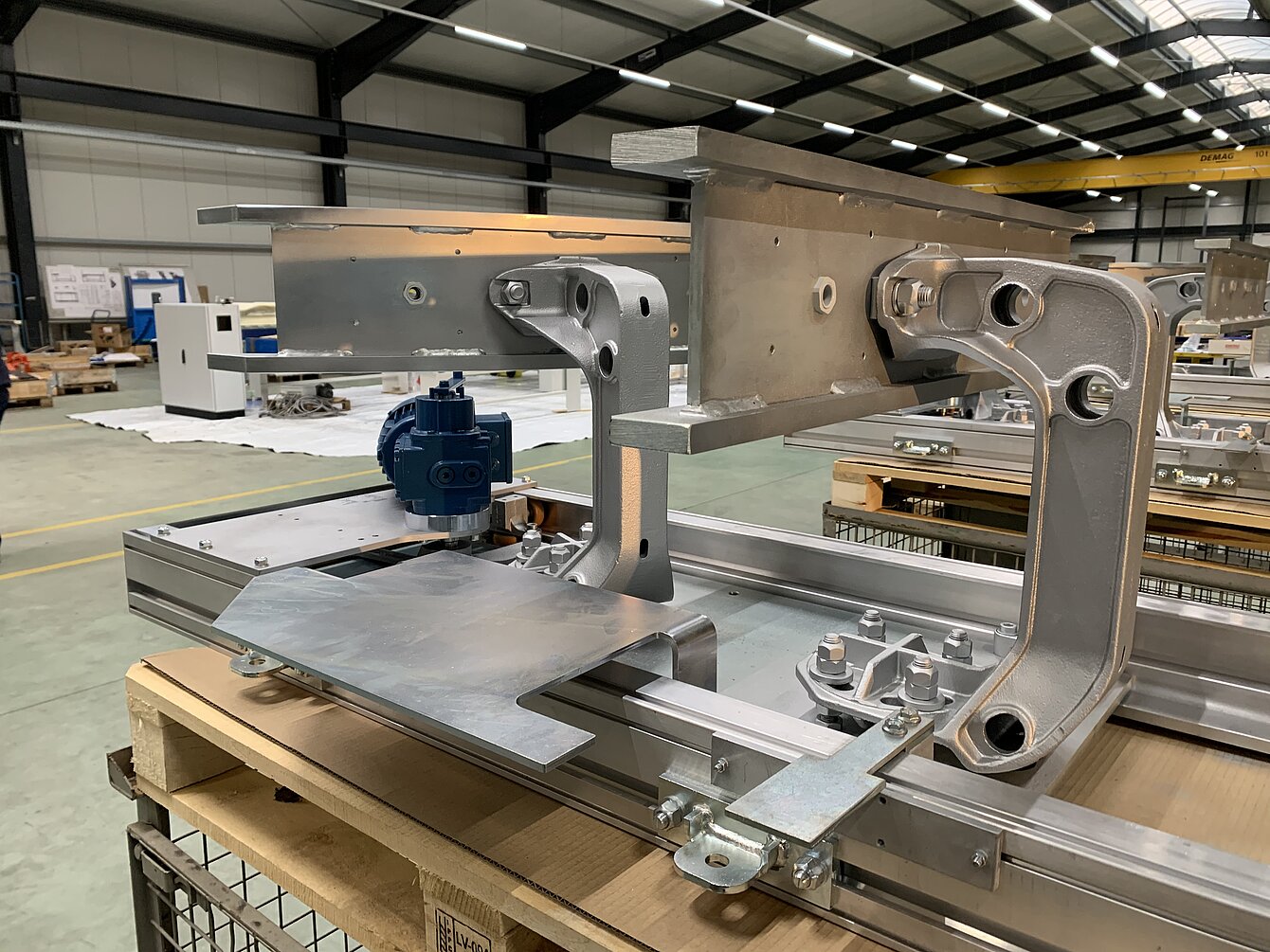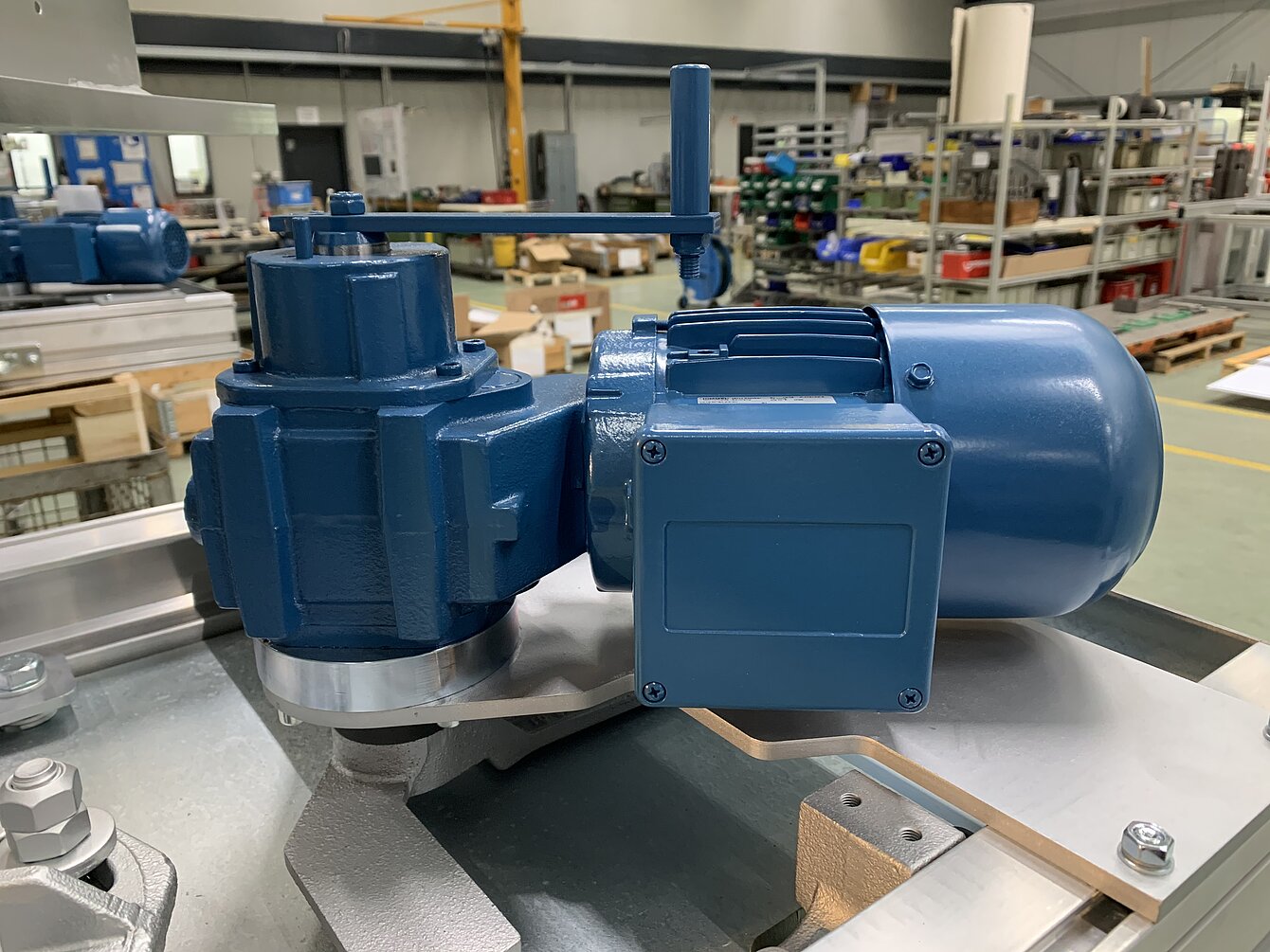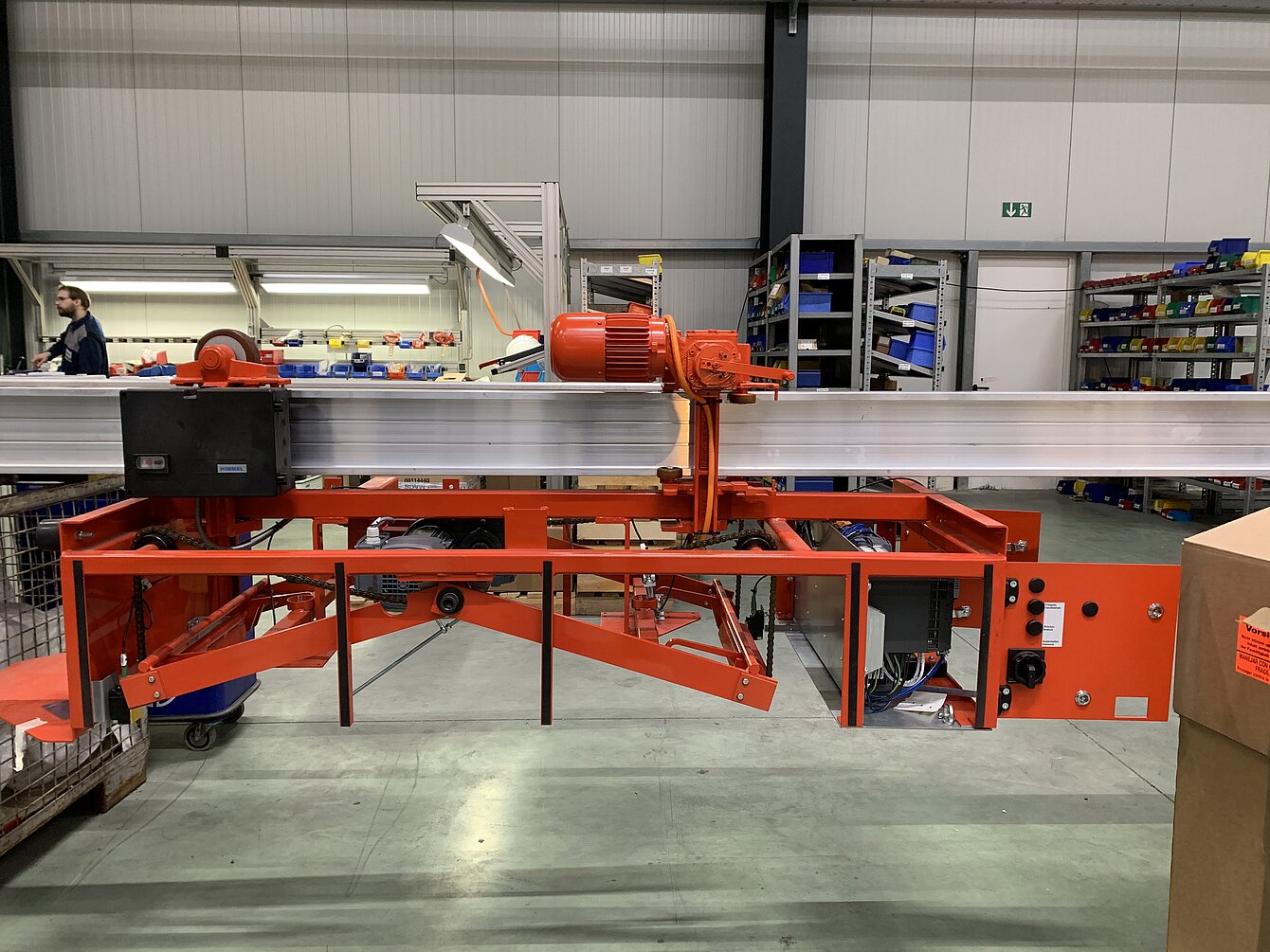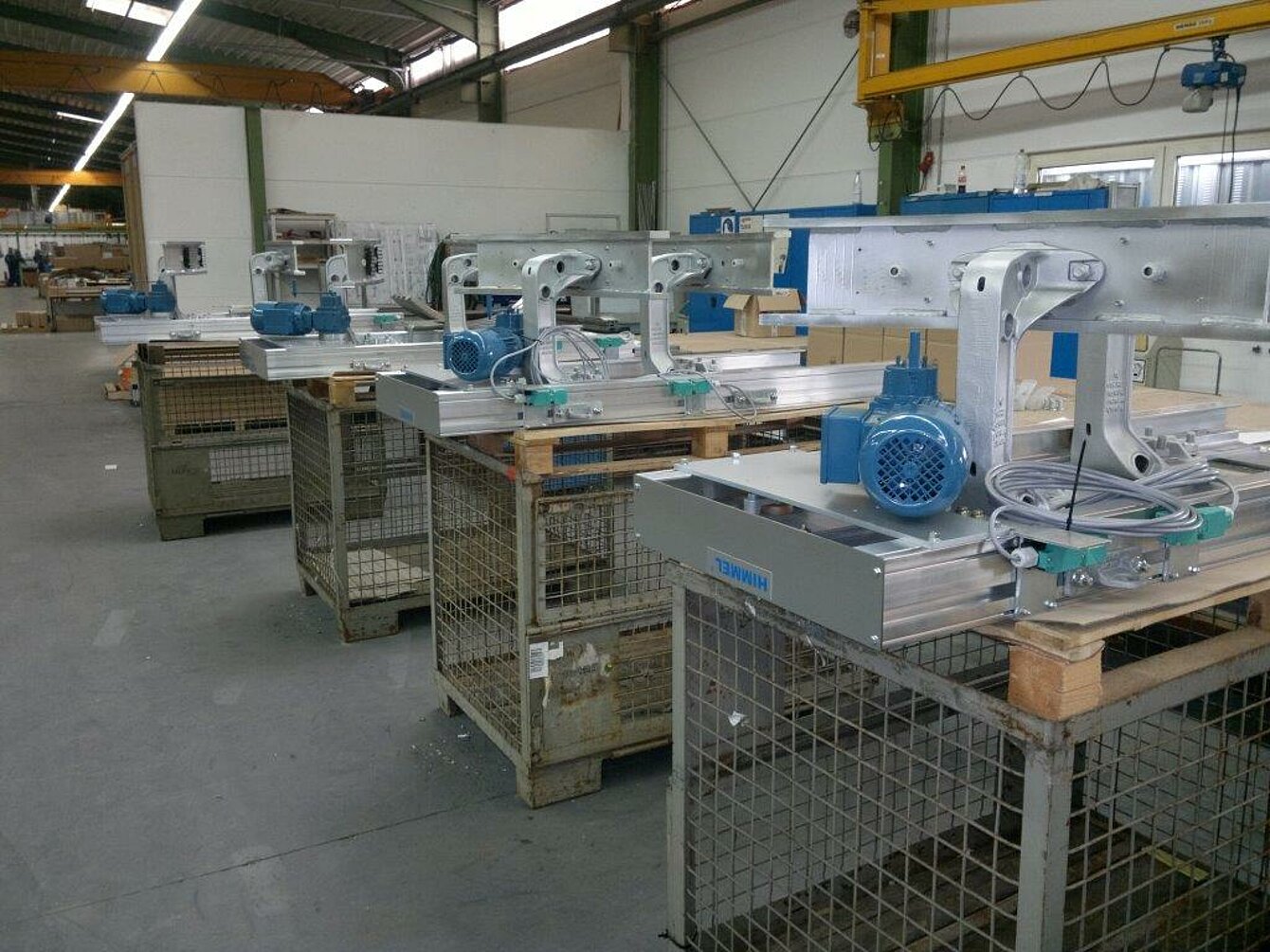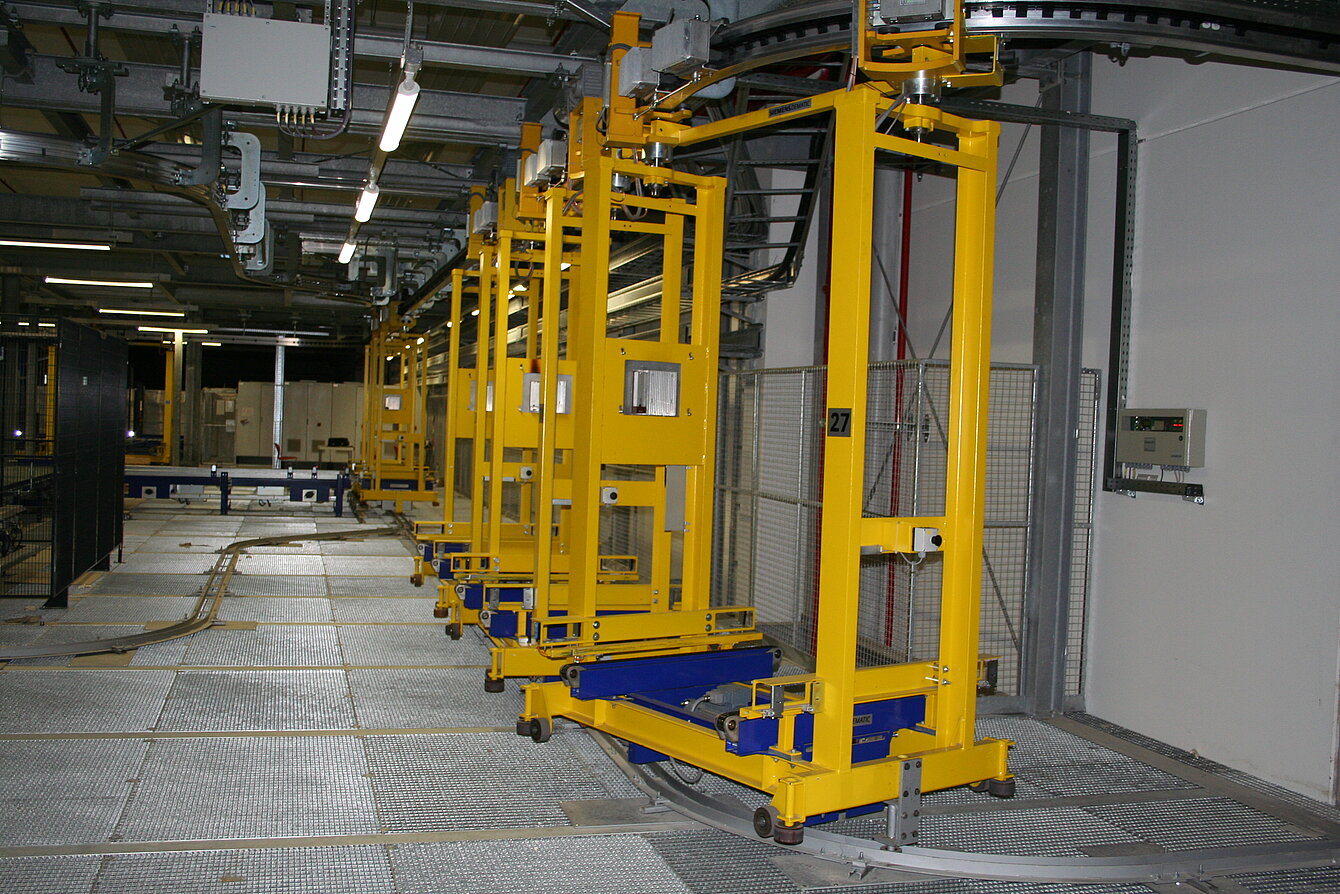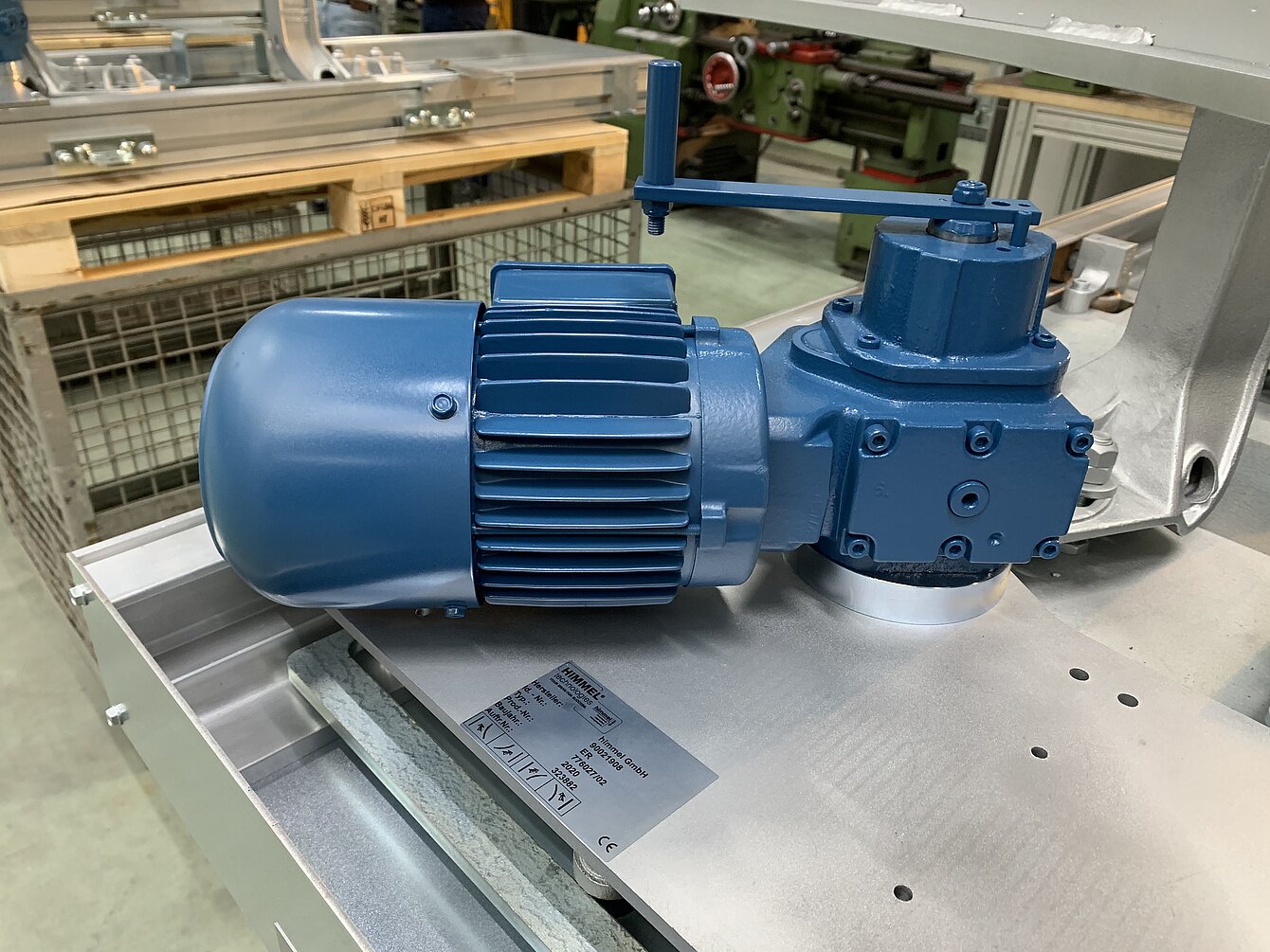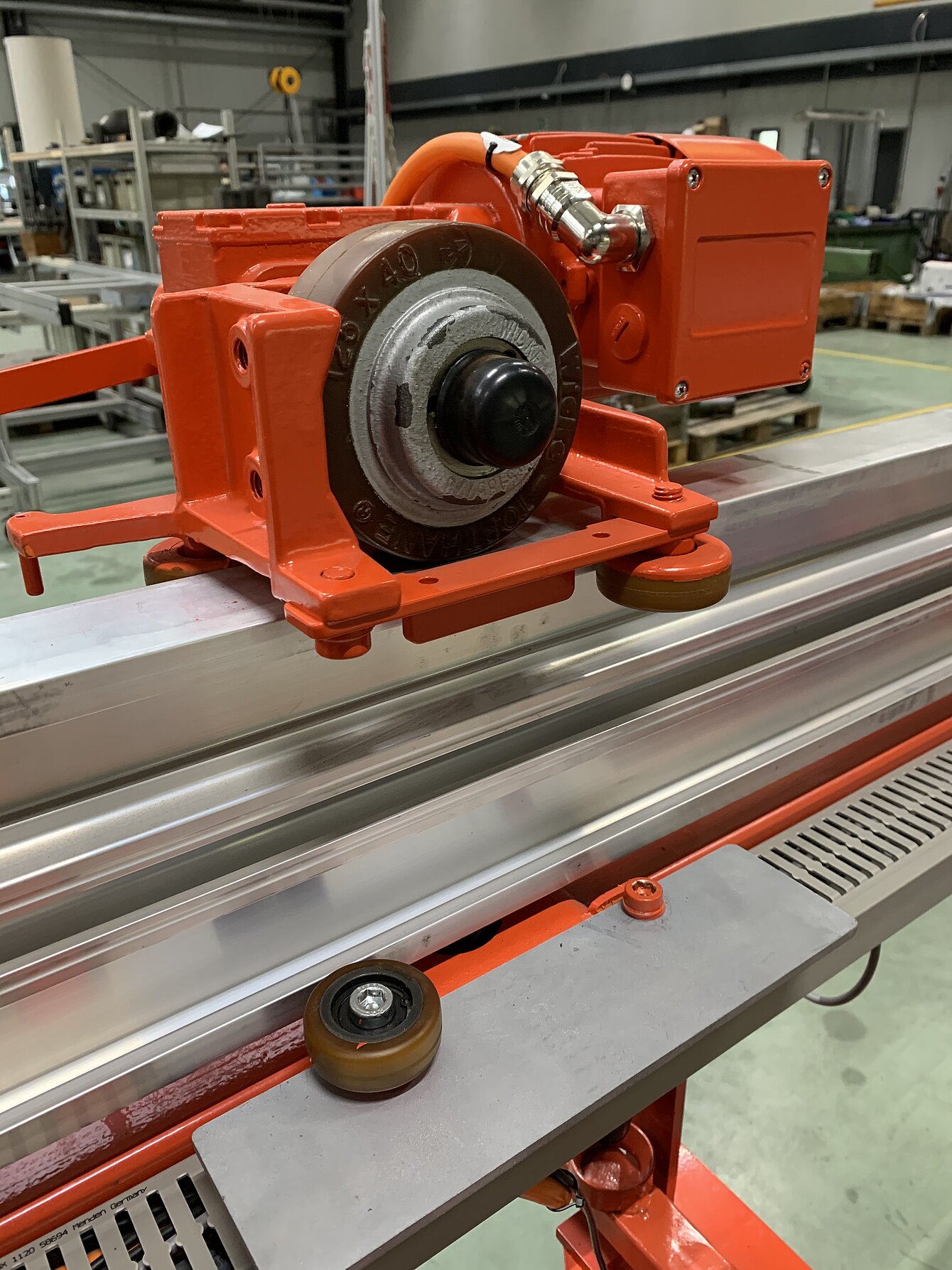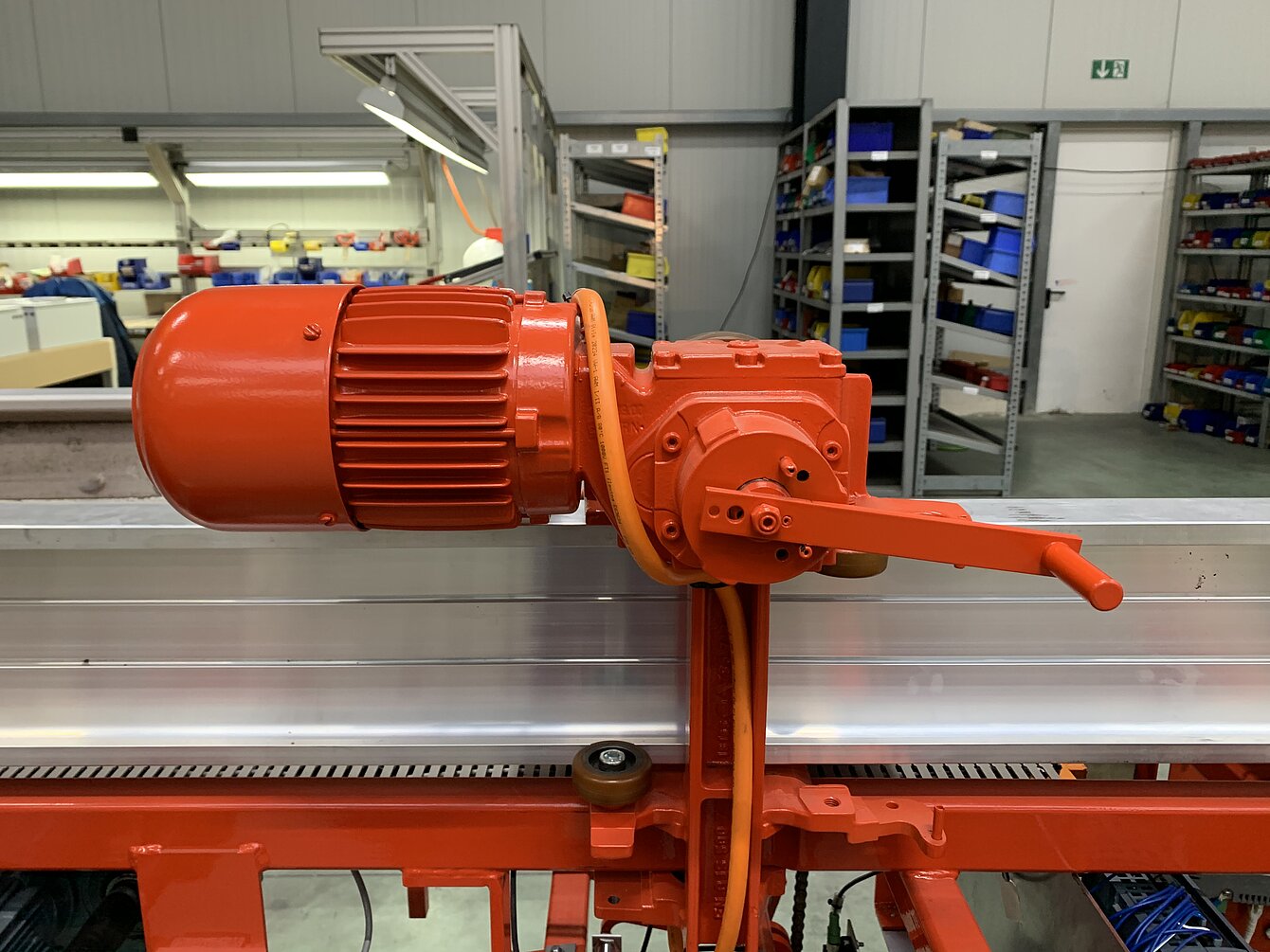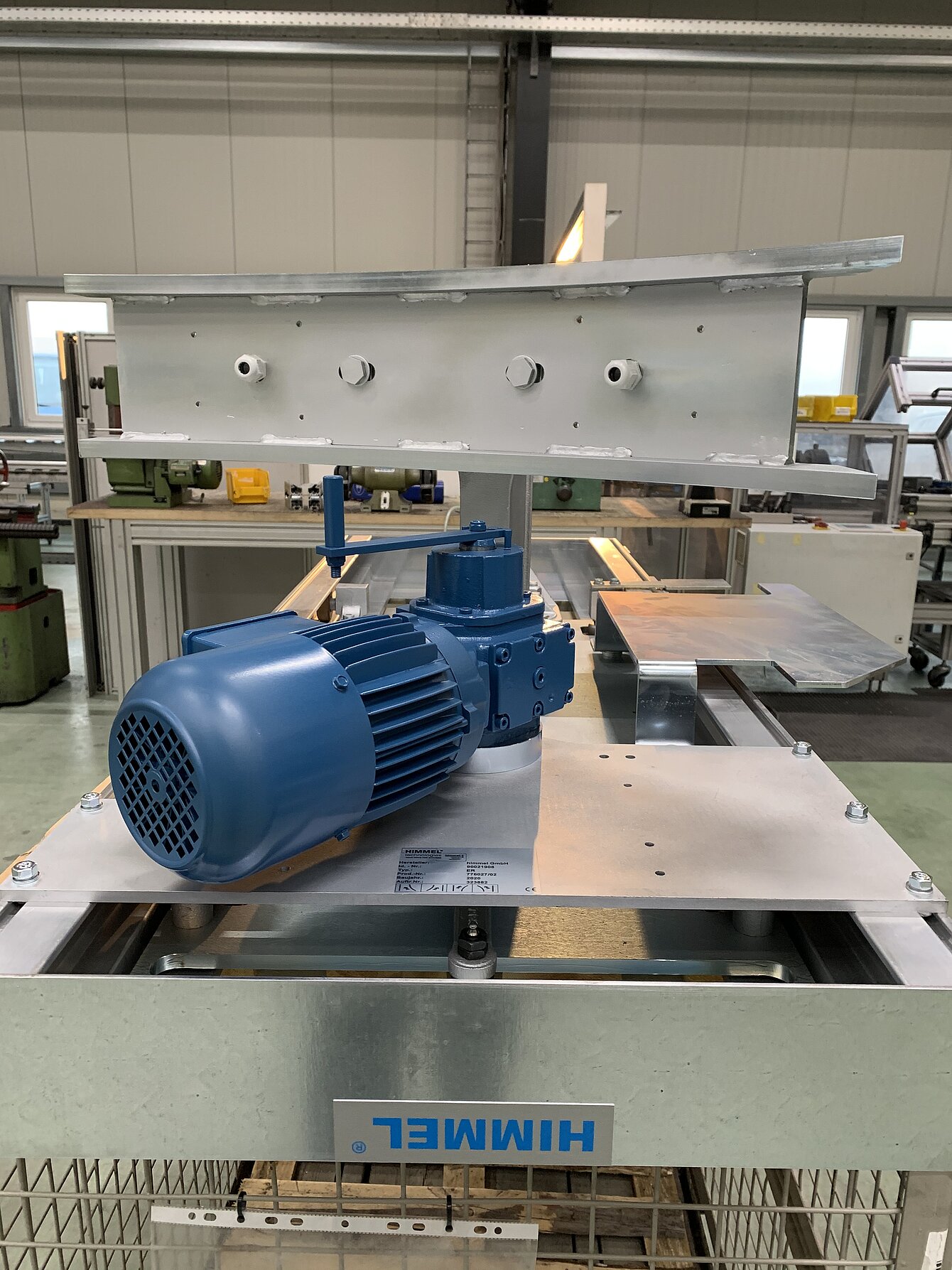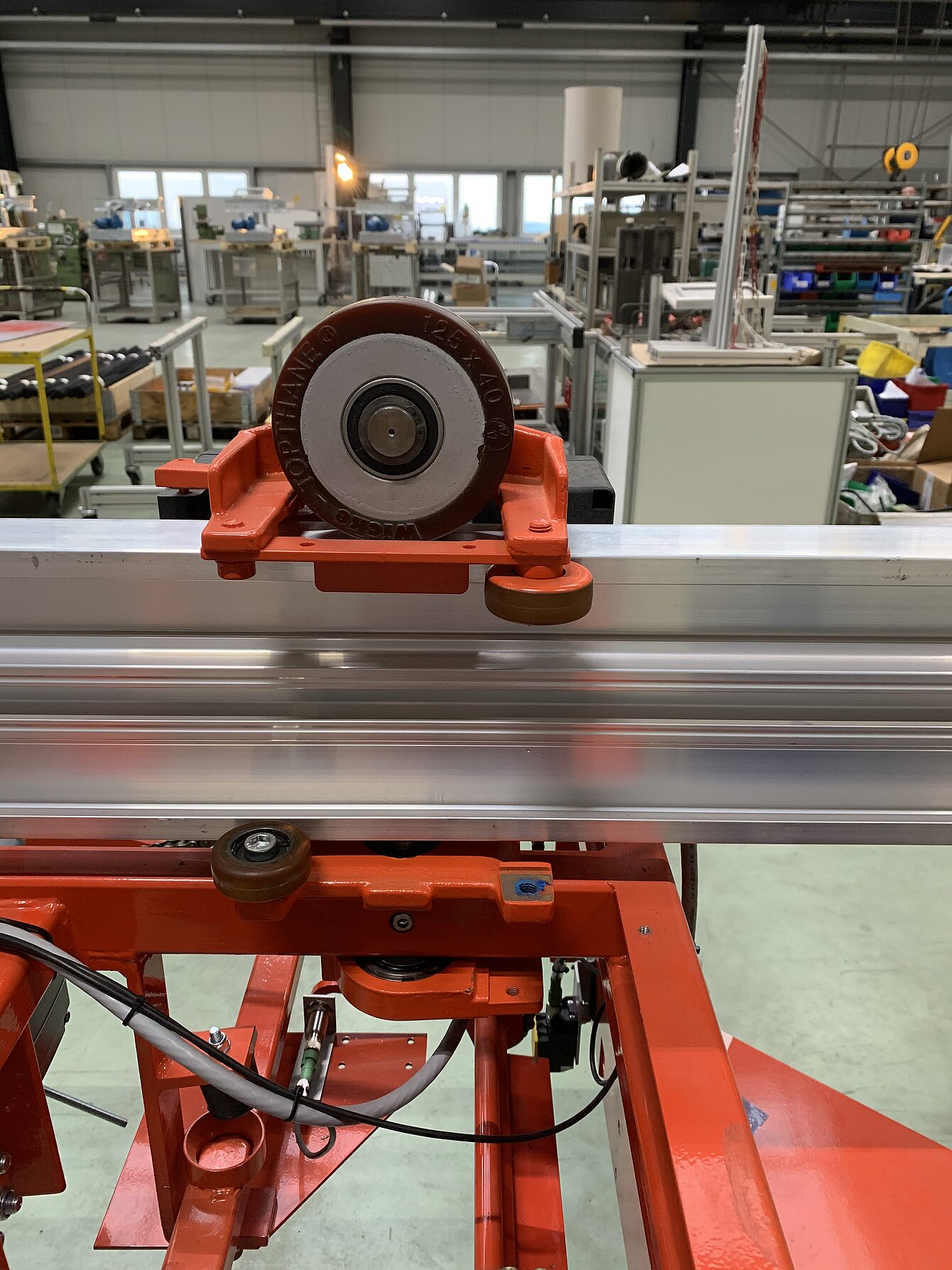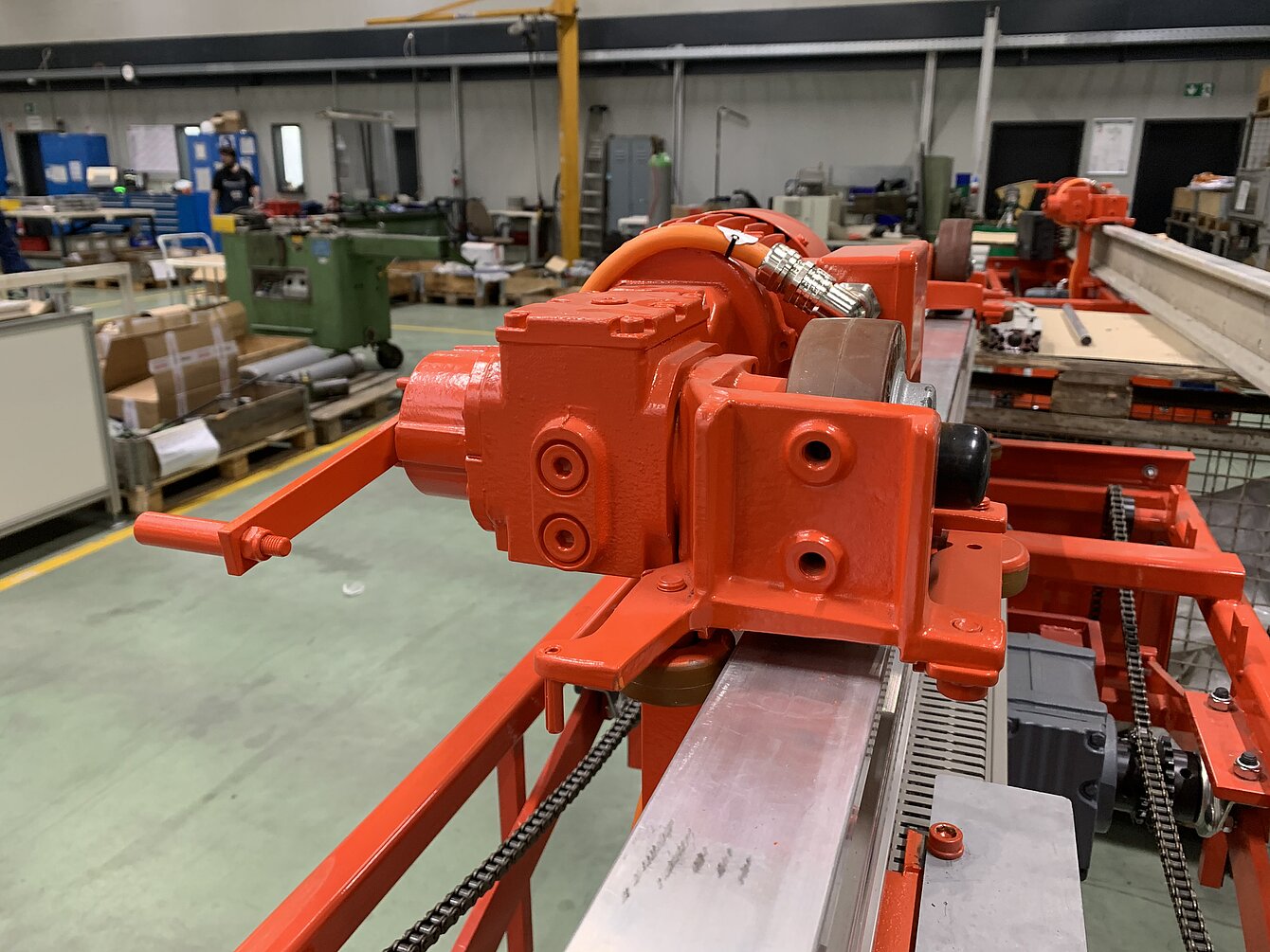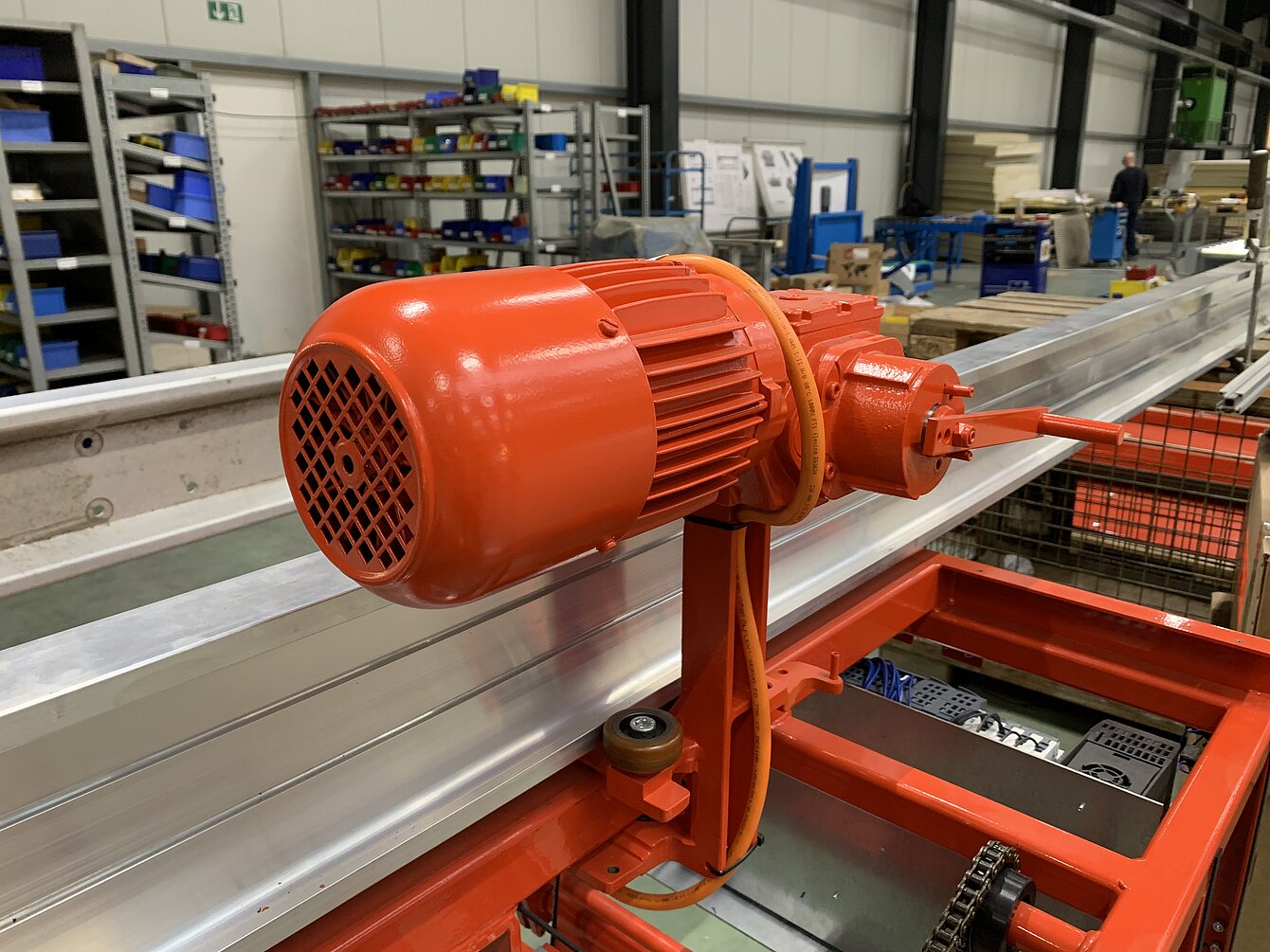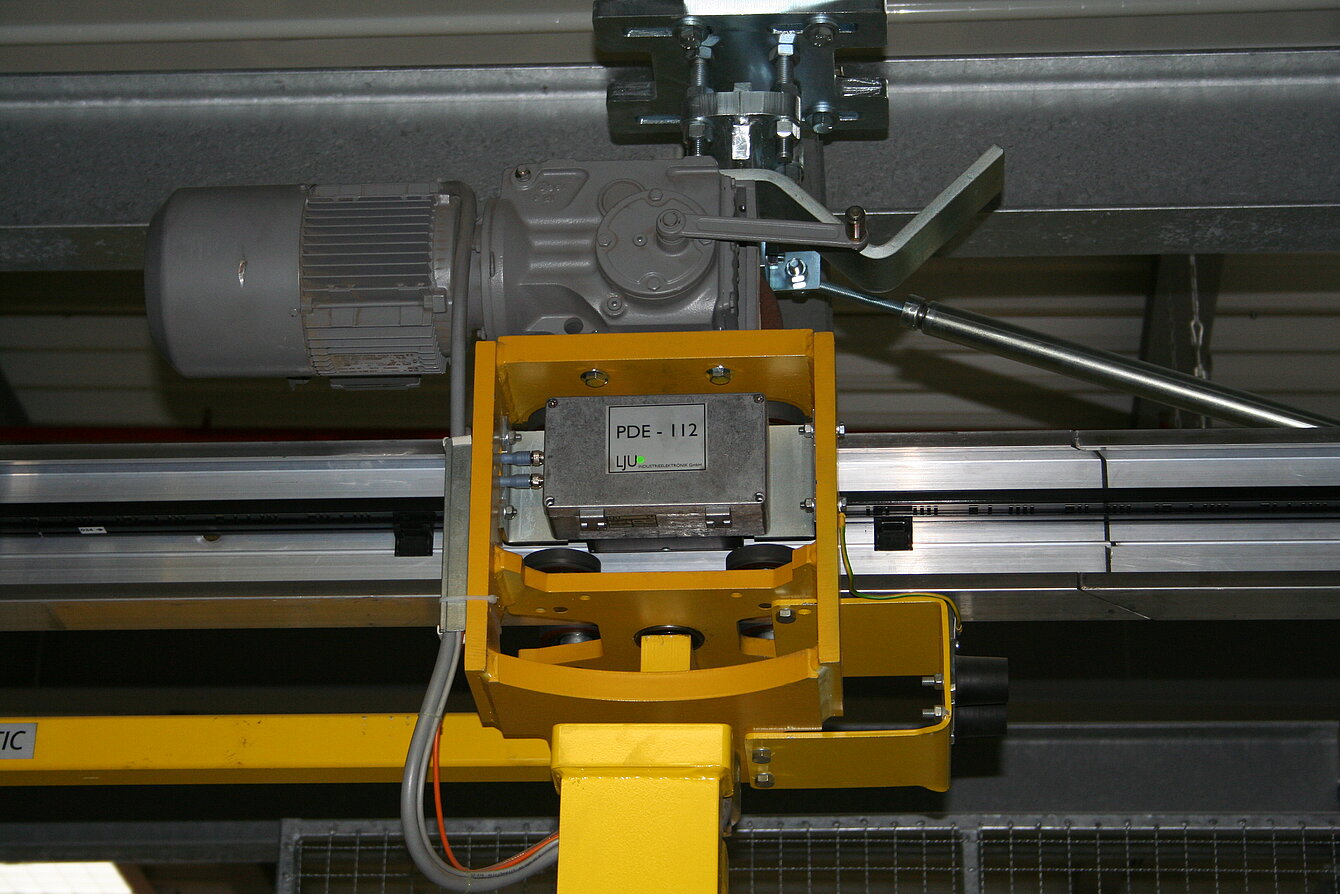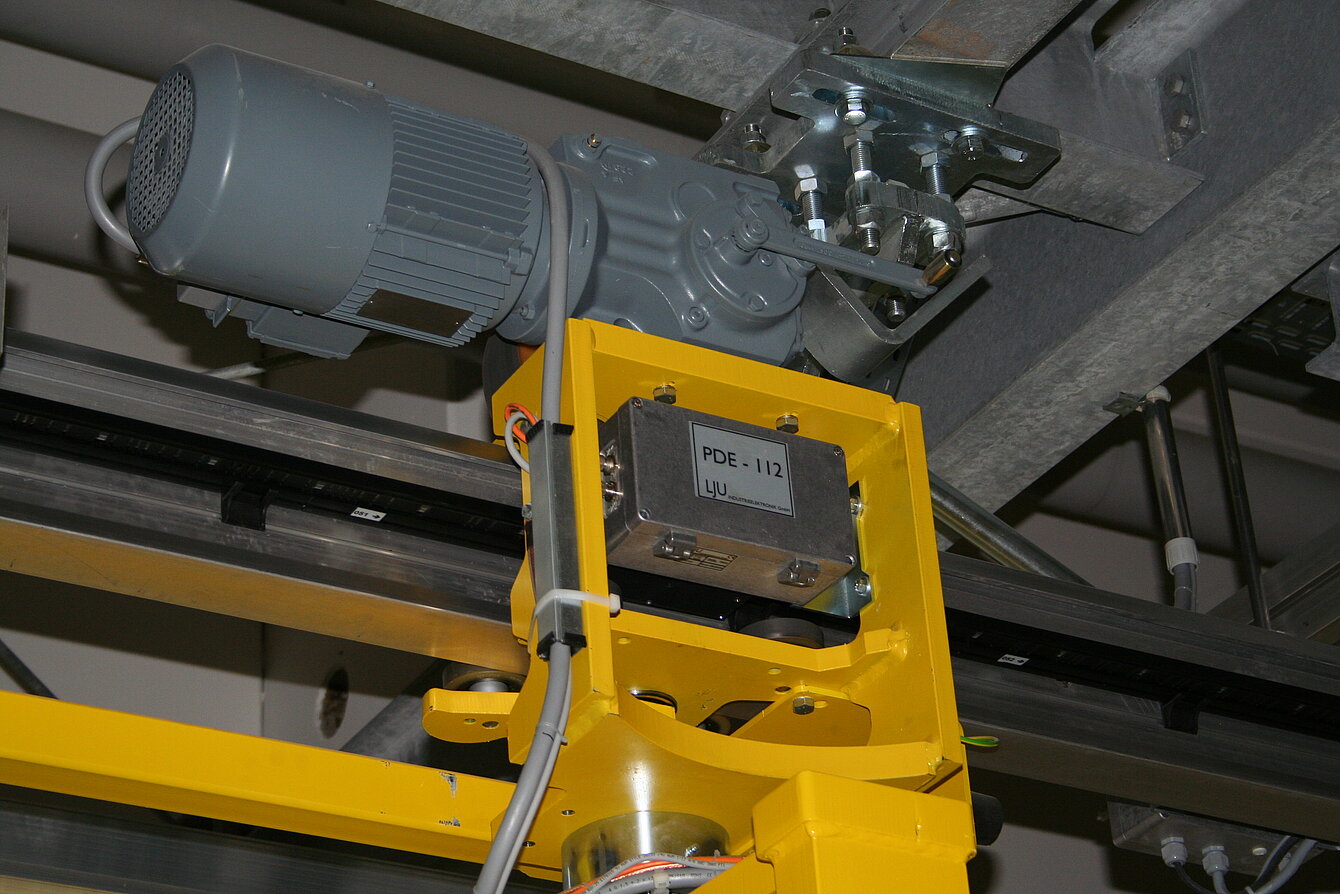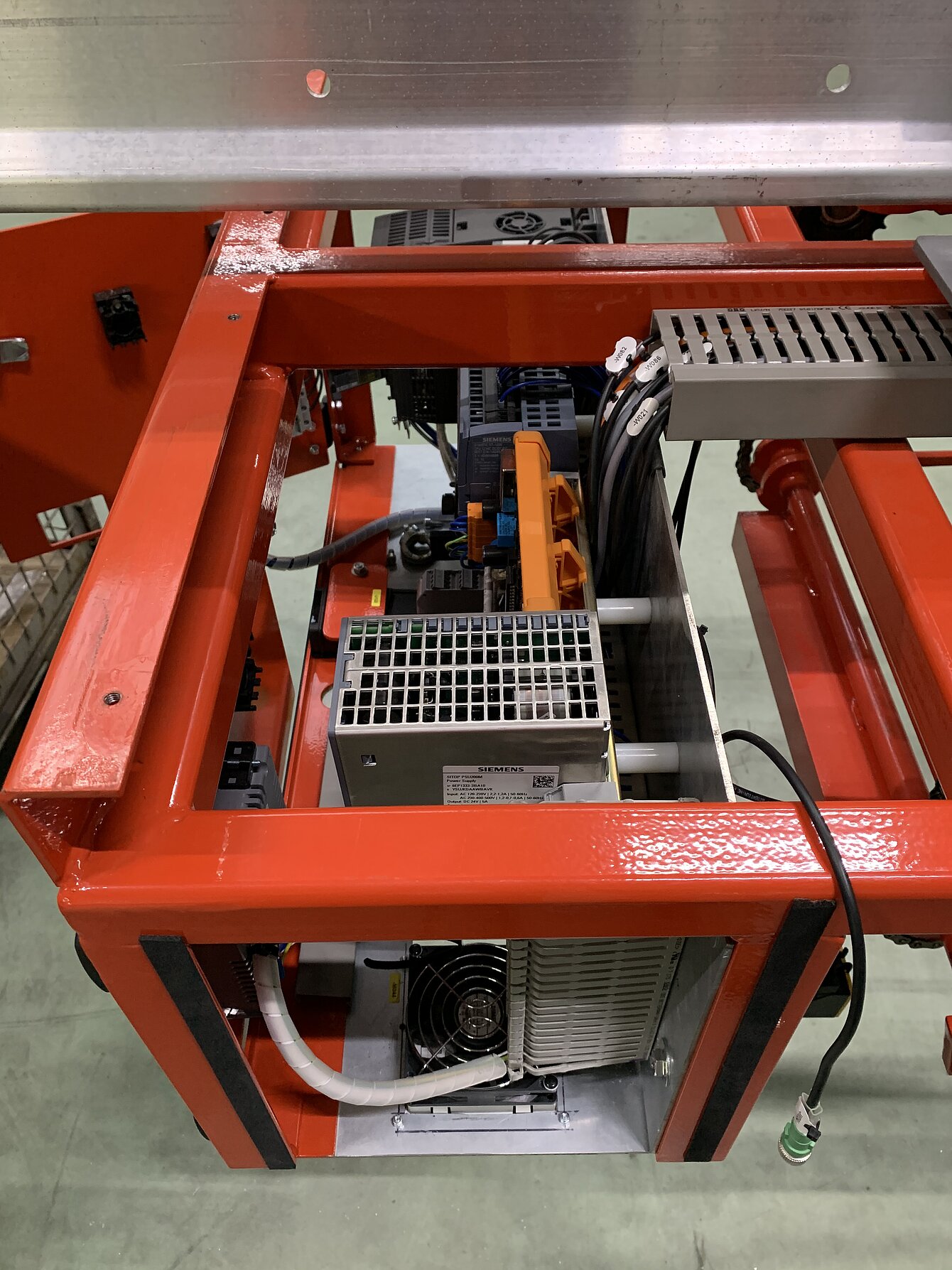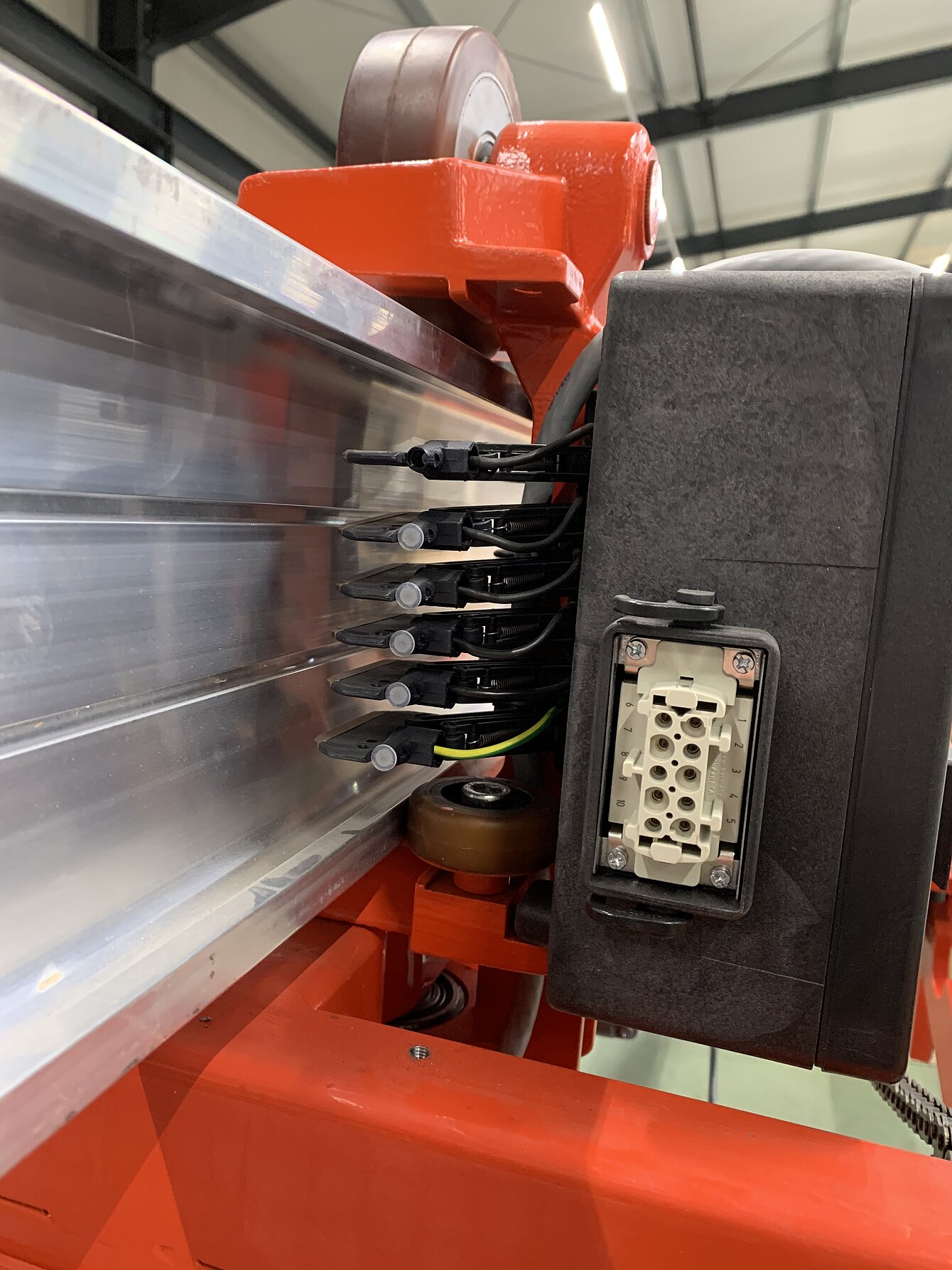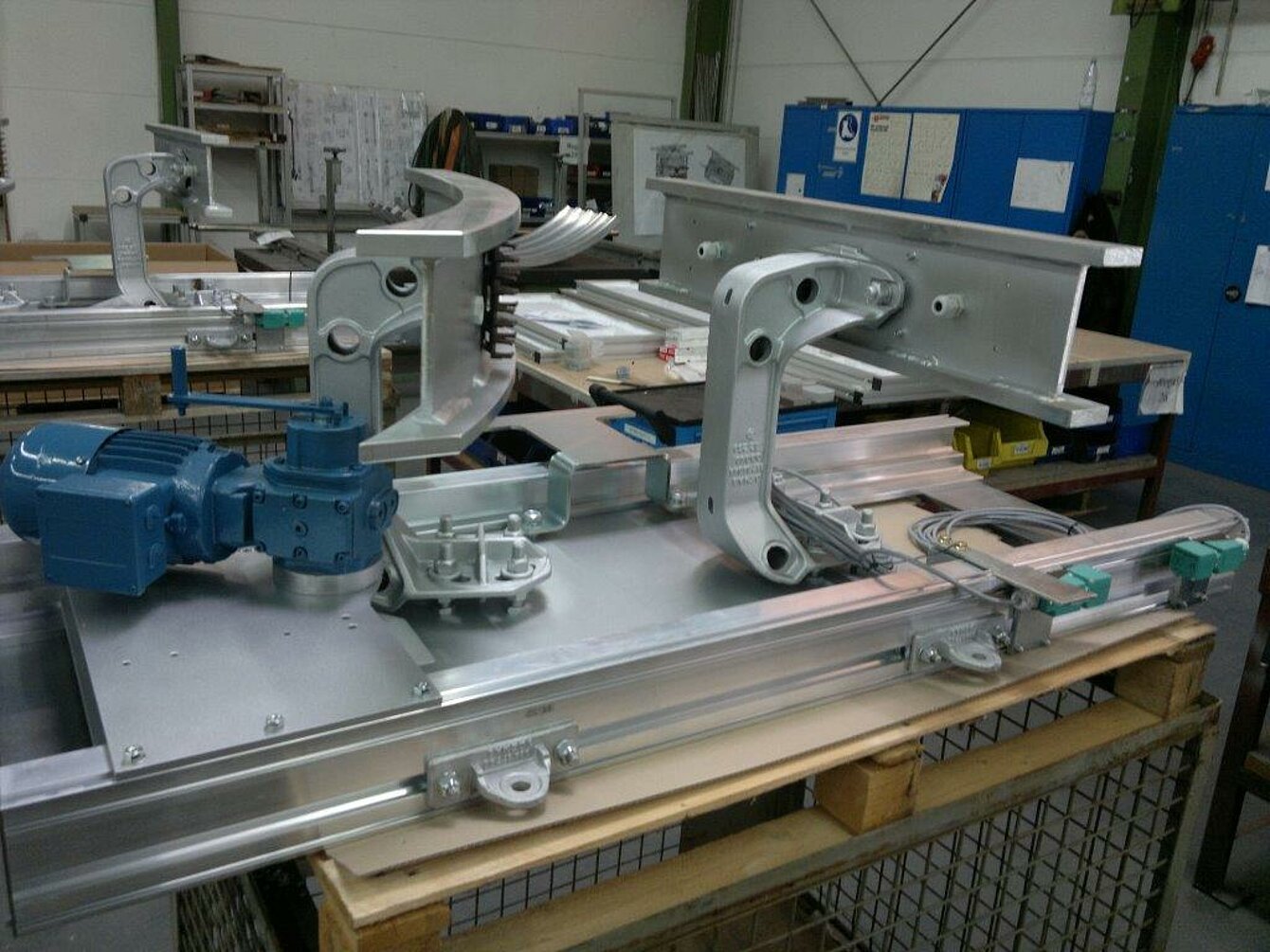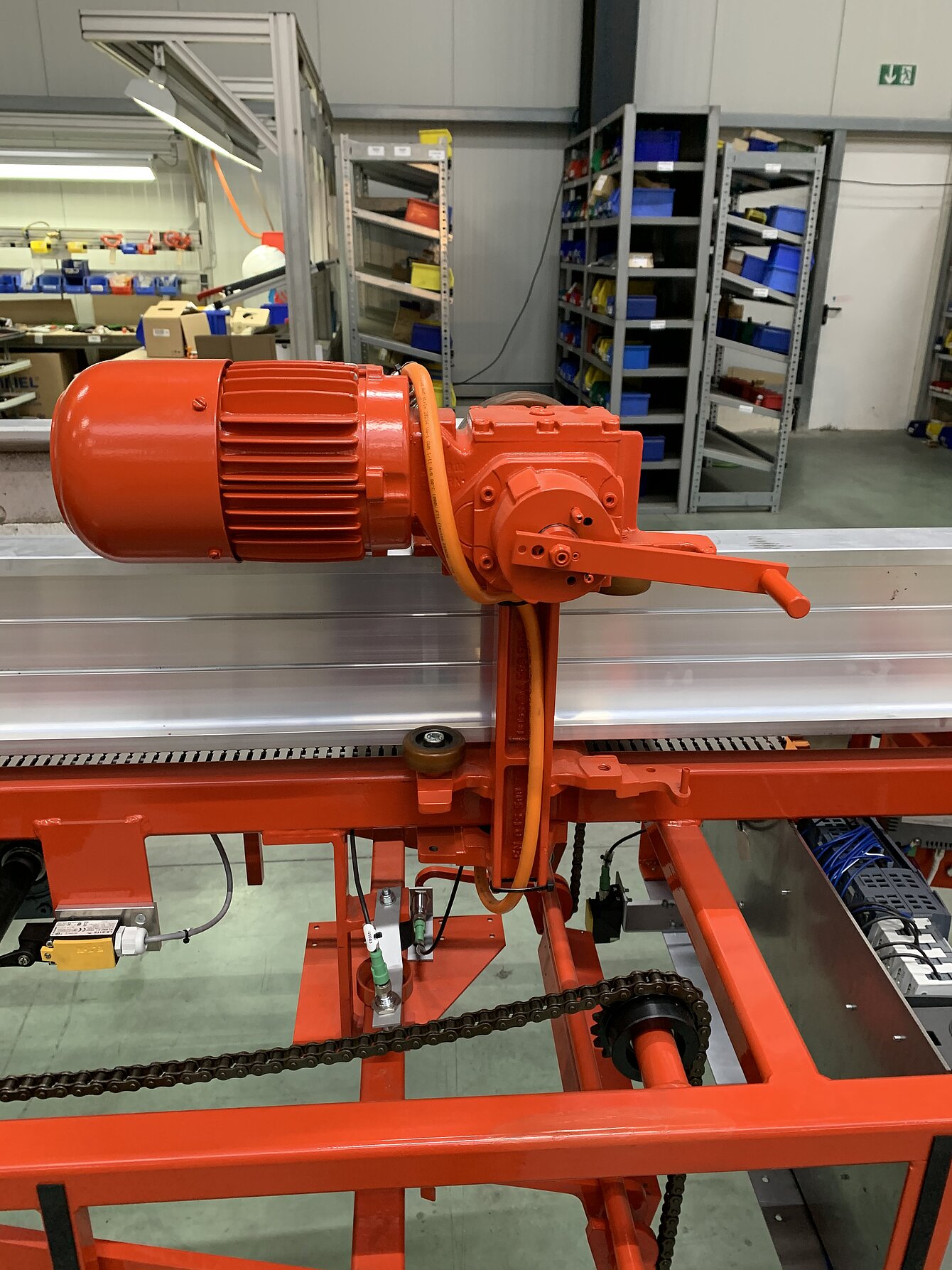 Automotive industry
Chemical industry
Food technology (hygiene requirements)
Beverages industry
Packaging machines
Warehouse and logistics
Leisure facilities
Domestic appliance industry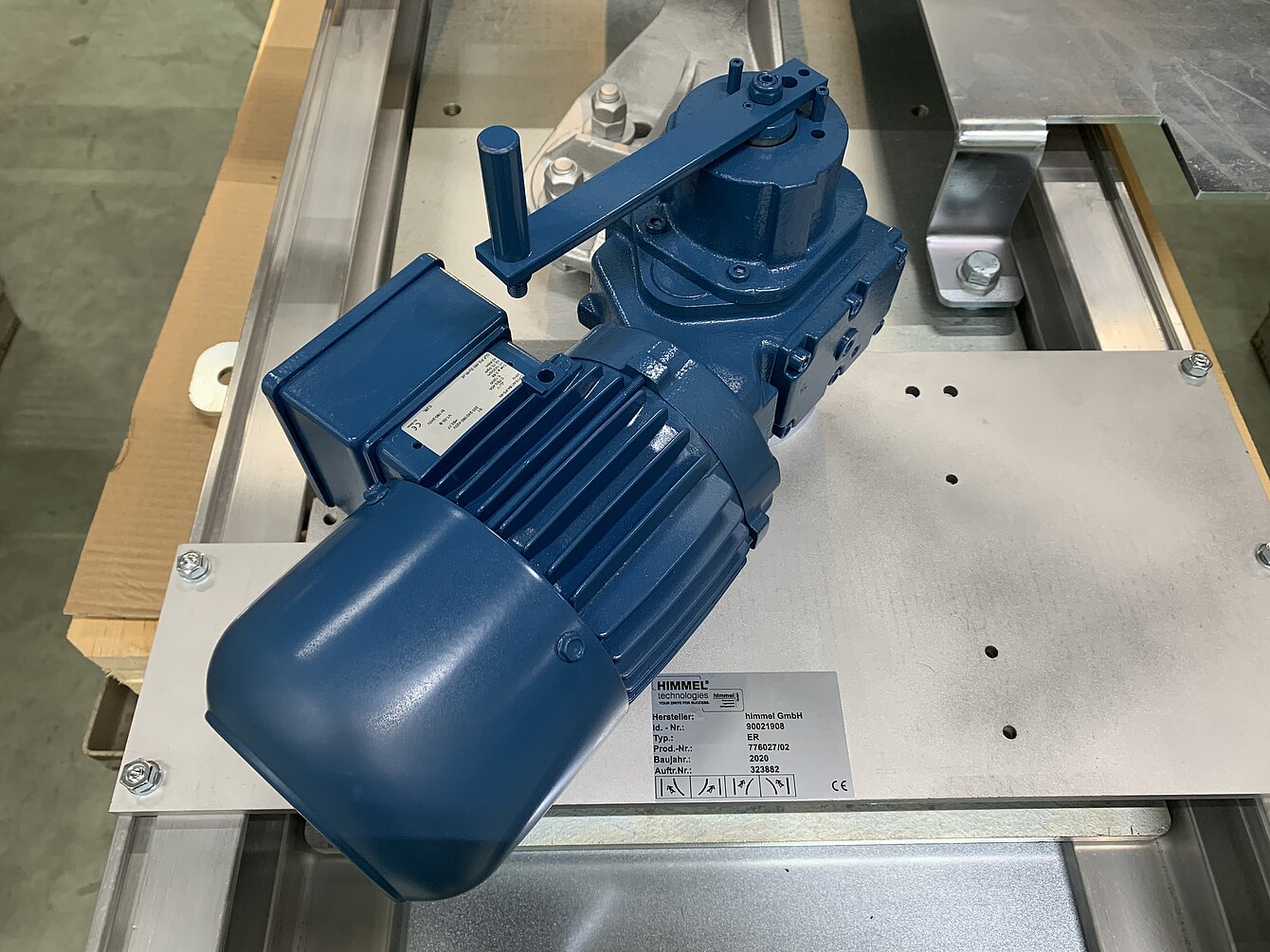 Features and technical data
Features
6 sizes
Range of torques and gear ratios from the modular range of HIMMEL gear motors
Helical gearing
Polished tooth flanks for quiet running
Clutch for disconnecting power transfer between drive and conveyor system
Cast iron housing for stable and low-vibration continuous operation
Performance can be adapted for any application
Options
Brake assembly
Shaft design according to your specifications
Design with two motor speeds (2/4; 4/8; 8/2; 12/2 pin)
Frequency converter operation
Motor mounting via coupling adapter
Further options available based on customer requirements.
 
Technical data CF15 
Type CF15
Torque: 40 Nm
Total load: 700 kg
Axle load: 3,500 N
Technical data CF25 
Type CF25
Torque: 130 Nm 
Total load: 1,200 kg 
Axle load: 9,000 N
Technical data KF34 
Type KF34
Torque: 200 Nm 
Total load: 1,500 kg 
Axle load: 7,500 N
Technical data KF45 
Type KF45
Torque: 330 Nm   
Total load: 2,000 kg 
Axle load: 11,500 N
Technical data KF65 
Type KF65
Torque: 500 Nm 
Total load: 4,000 kg 
Axle load: 20,000 N
Technical data KF85 
Type KF85
Torque: 900 Nm
Total load: 5,000 kg
Axle load: 25,000 N