HIMMEL®_ Flat motors have a compact and space-saving design that is ideal for milling, cutting, scoring, boring, sawing, chipping and grinding - in both complex heavy-duty machine systems where demands on the drive unit for operating precision and performance are high, and simple machine systems where an affordable and reliably drive solution is needed.
Our flat motors have been design so that they will operate flawlessly, even under the toughest of conditions.
The HIMMEL®Flat motor range consists of six different design sizes so that we will always have the right motor for the widest range of usage conditions. Alongside our decades of experience, our motors are under constant development. The latest technology and the specific needs of our customers are what define our products.
HIMMEL®-Flat motors Catalog
Compact and space-saving design
High running precision and smoothness
High performance
Rotational speed from 1000 rpm to 24,000 rpm
Electrical connection options
Terminal box made from break-resistant plastic or cast aluminium
Variable location of terminal box
Cable version
Plug design for direct connection up to 25 amps
Optional tool mounts
DIN6388 or DIN 6499 collet chucks
HSK-C for manual changing
HSK-F for automatic changing
HSK-E for automatic changing
Hydro-clamping system
Hydro-format system
Flange disc for attaching saw blades
Quick-change system for saw blades
Angular gear with 1:1 transmission
Further tool mounts based on customer requirements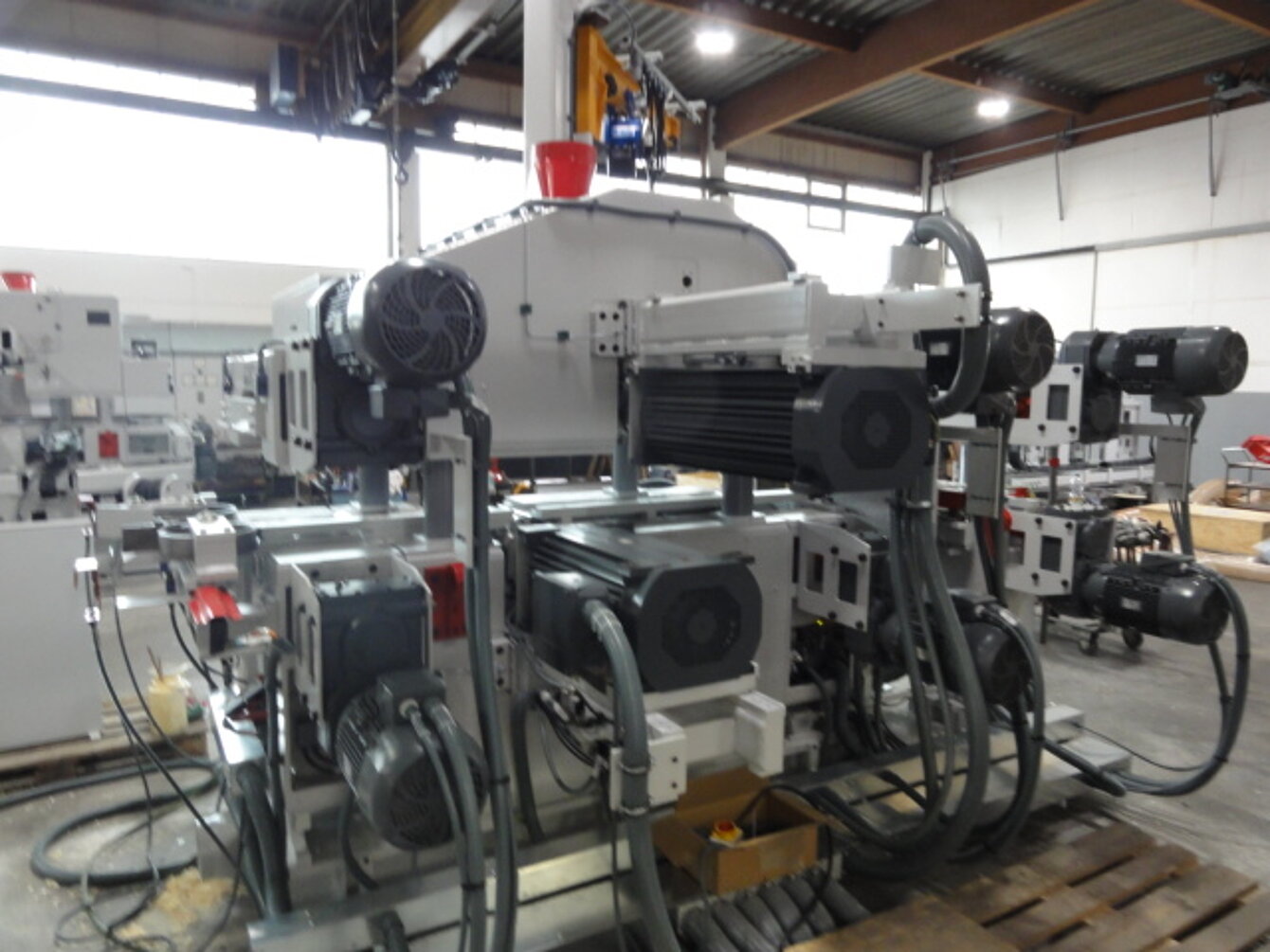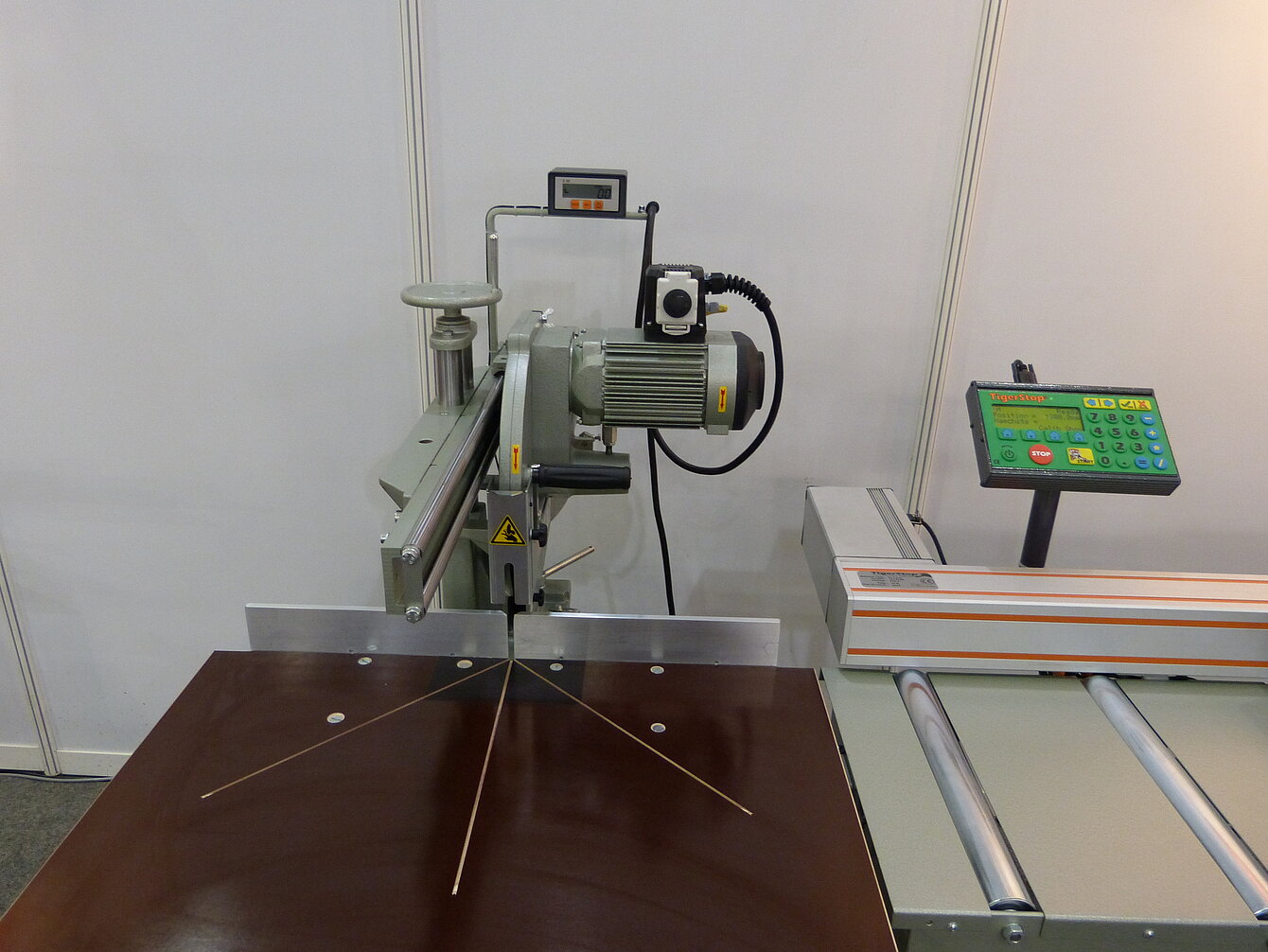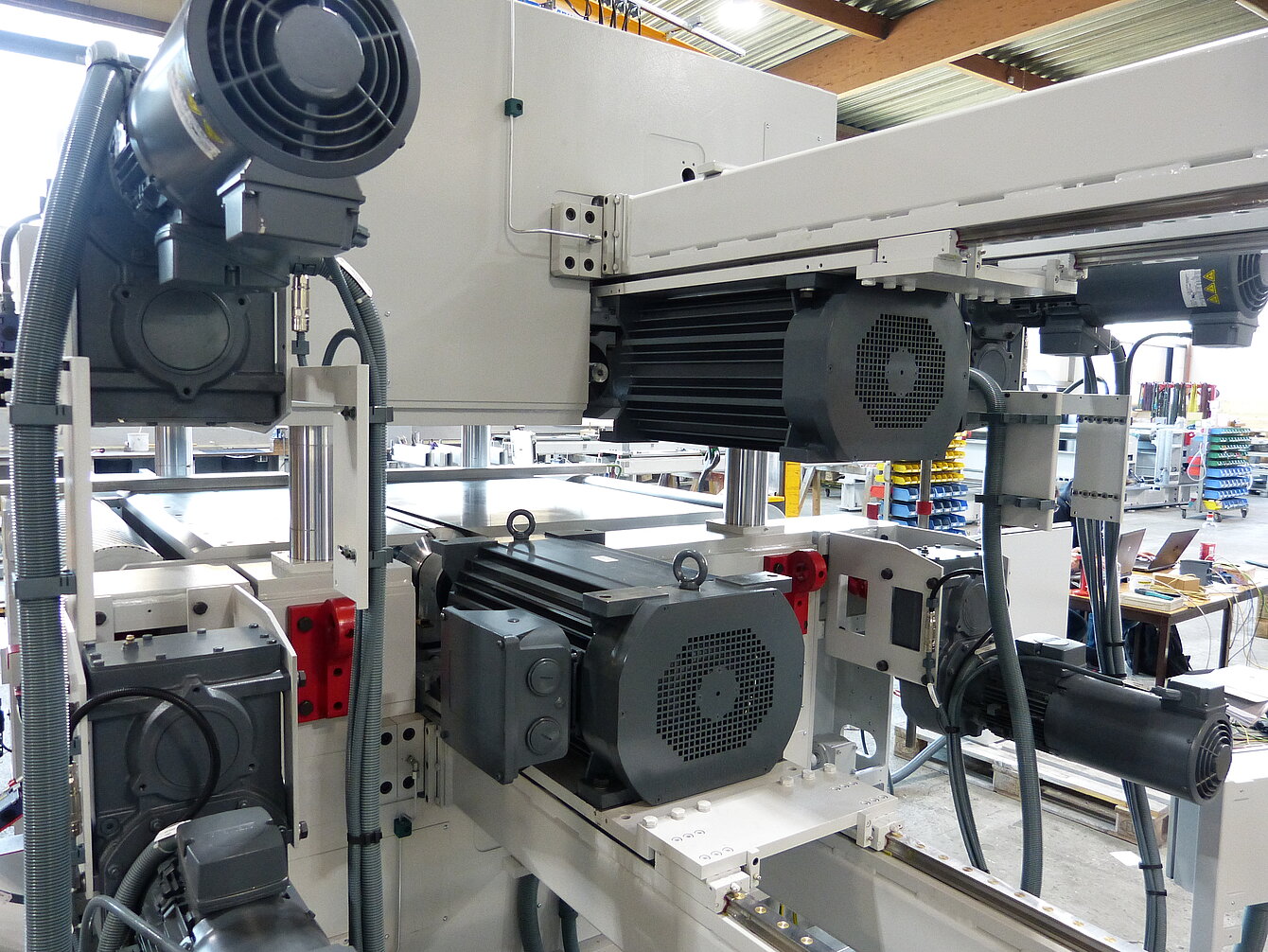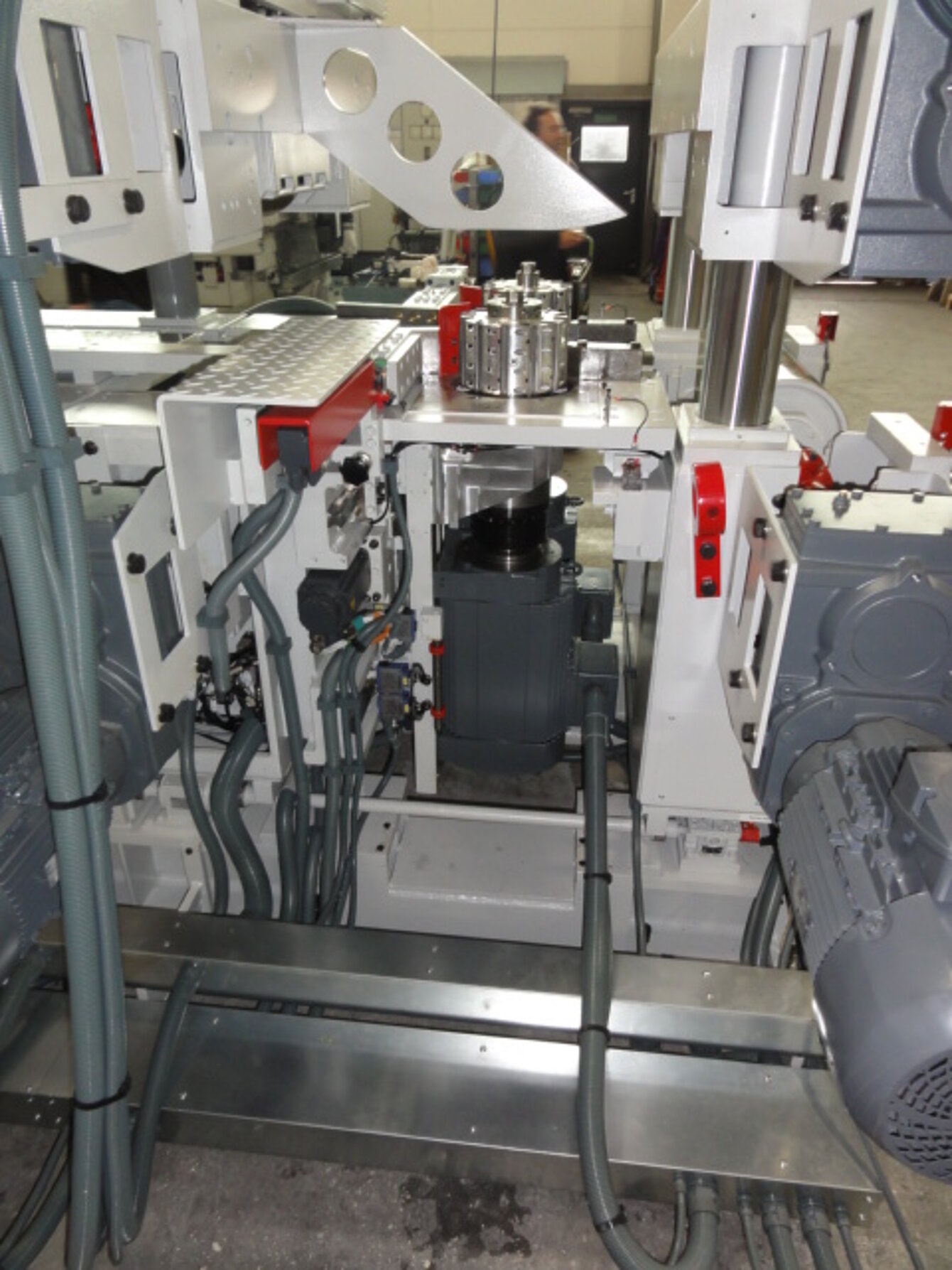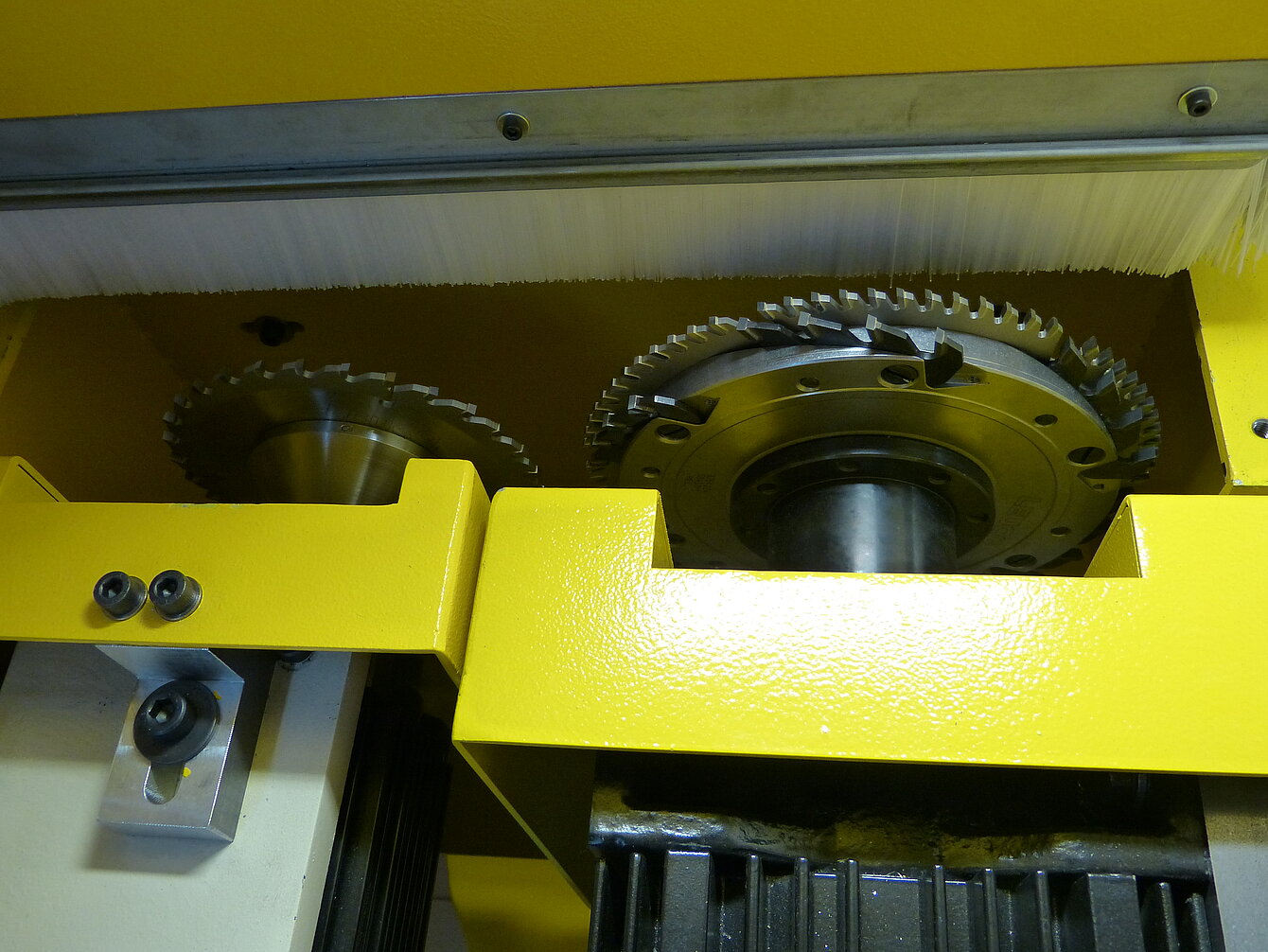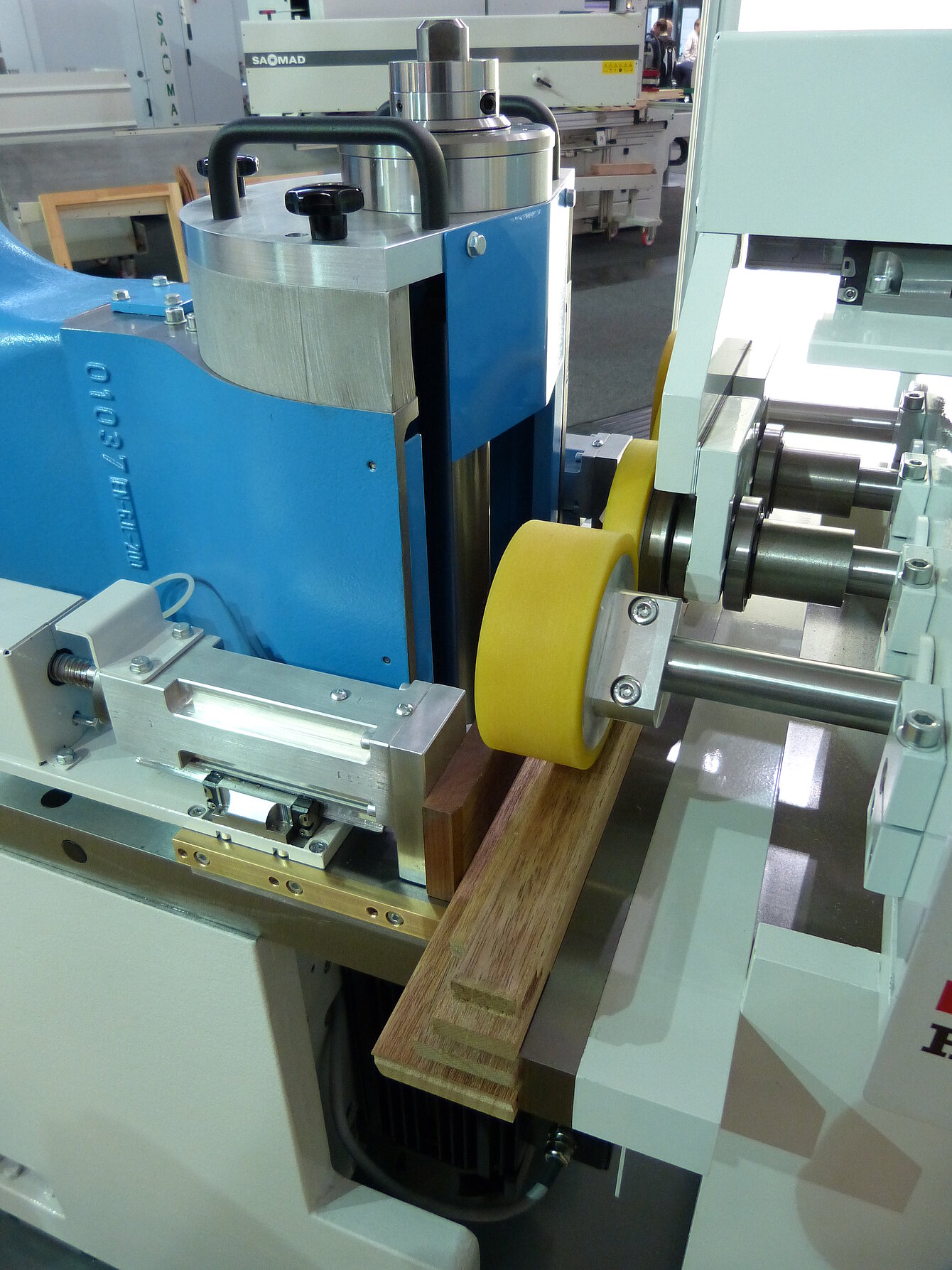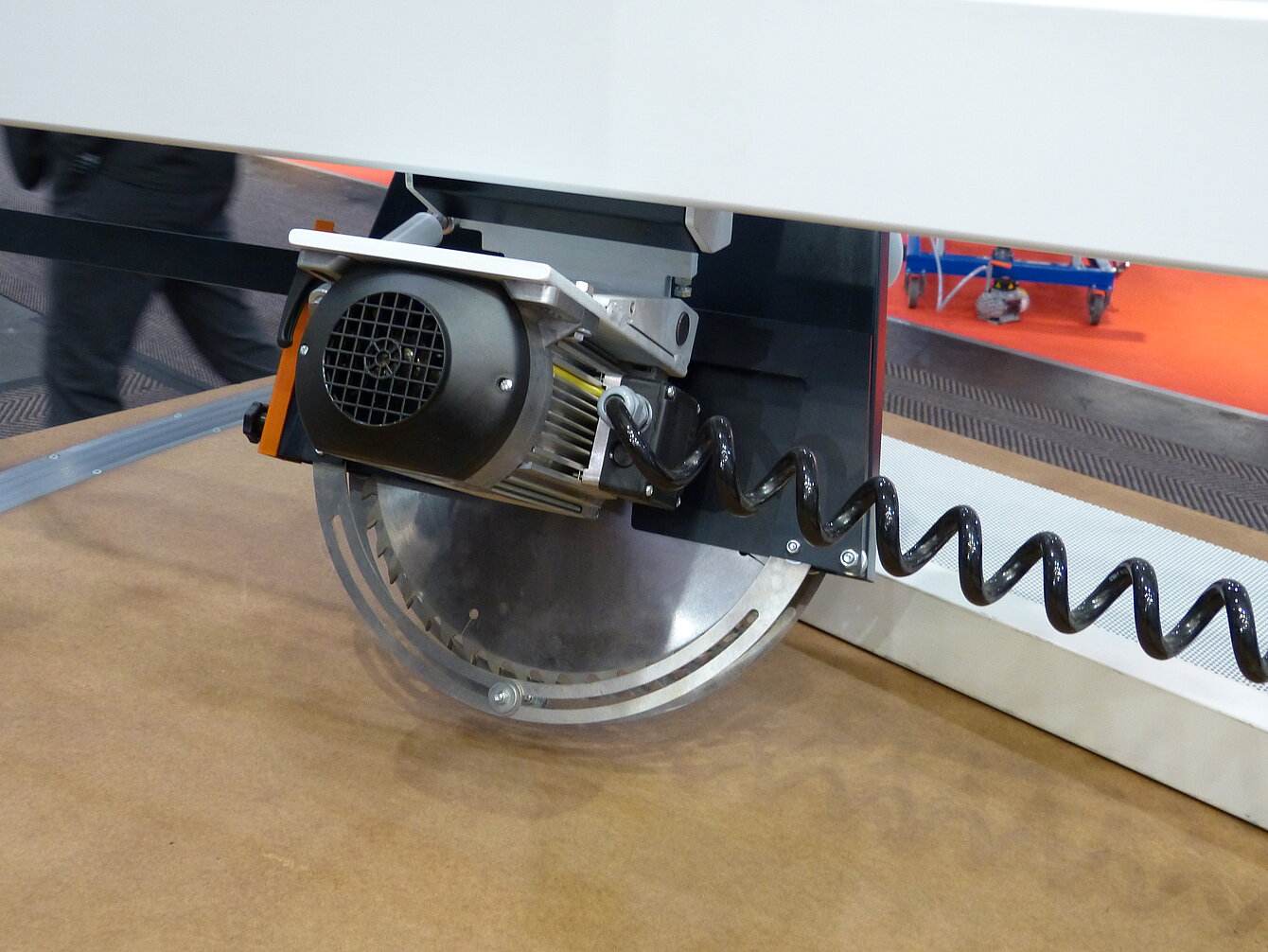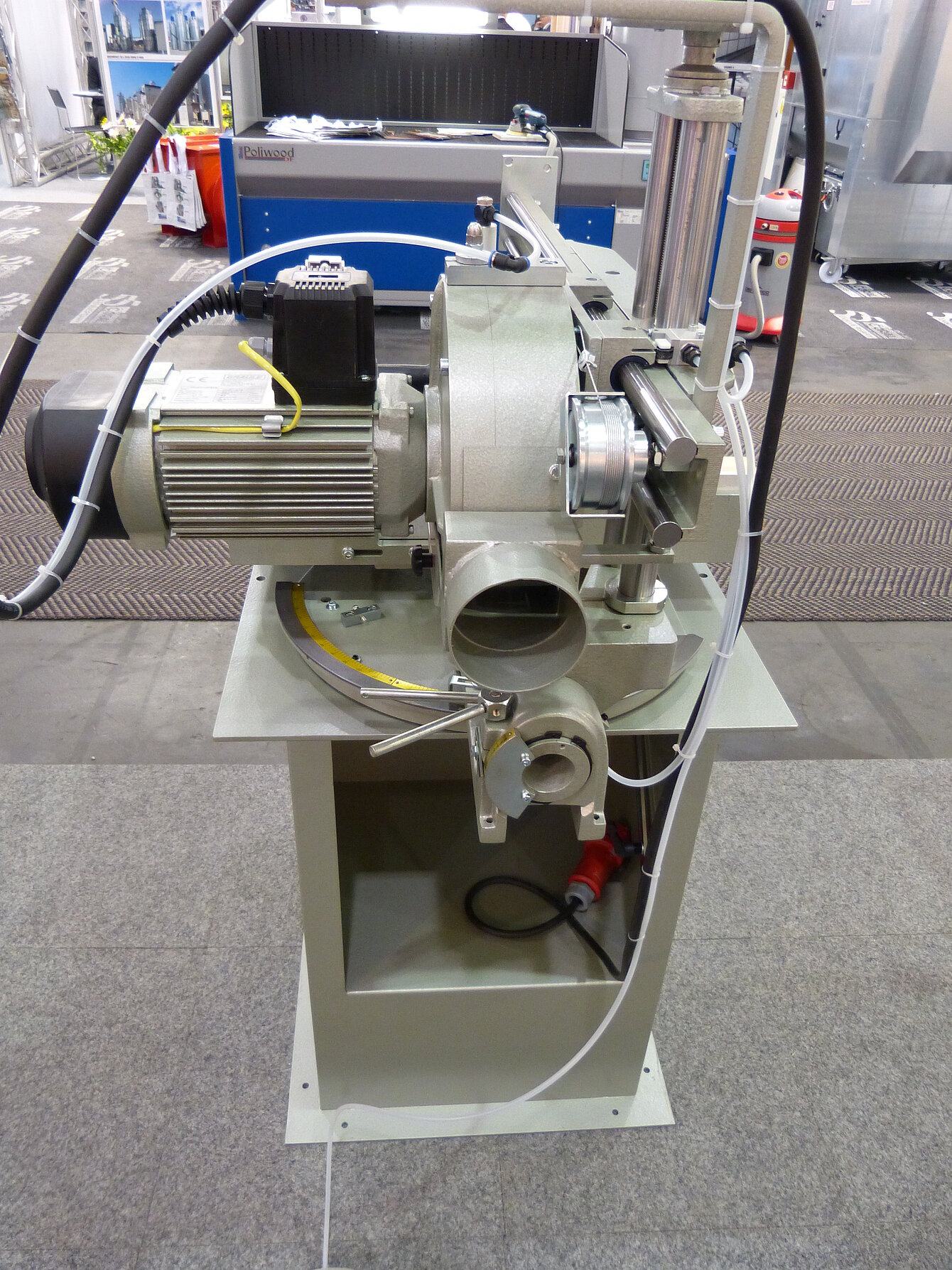 Timber industry
Furniture industry
Forestry
Timber processing
Aluminium processing
Plastic processing
Glass processing
Stone processing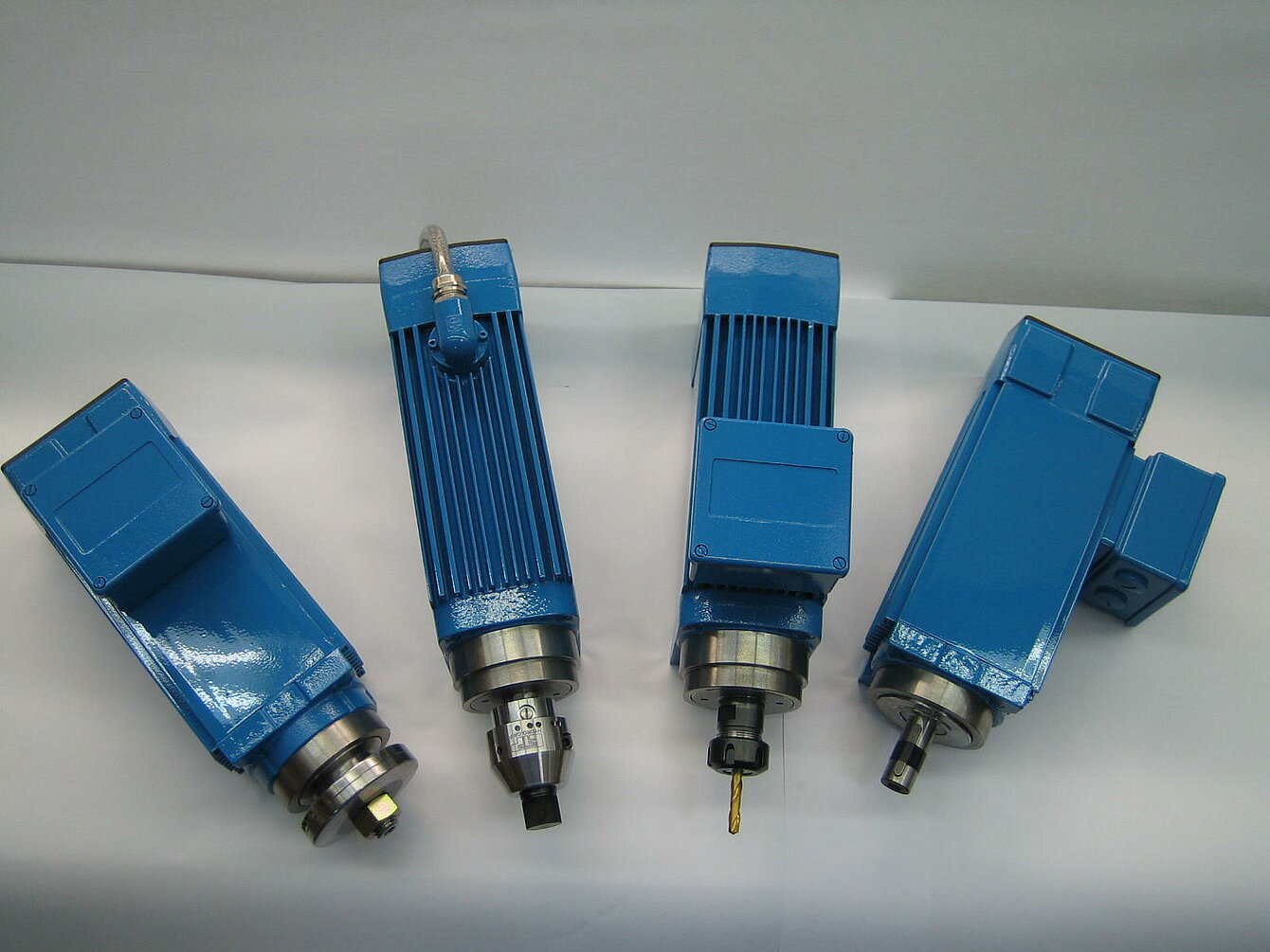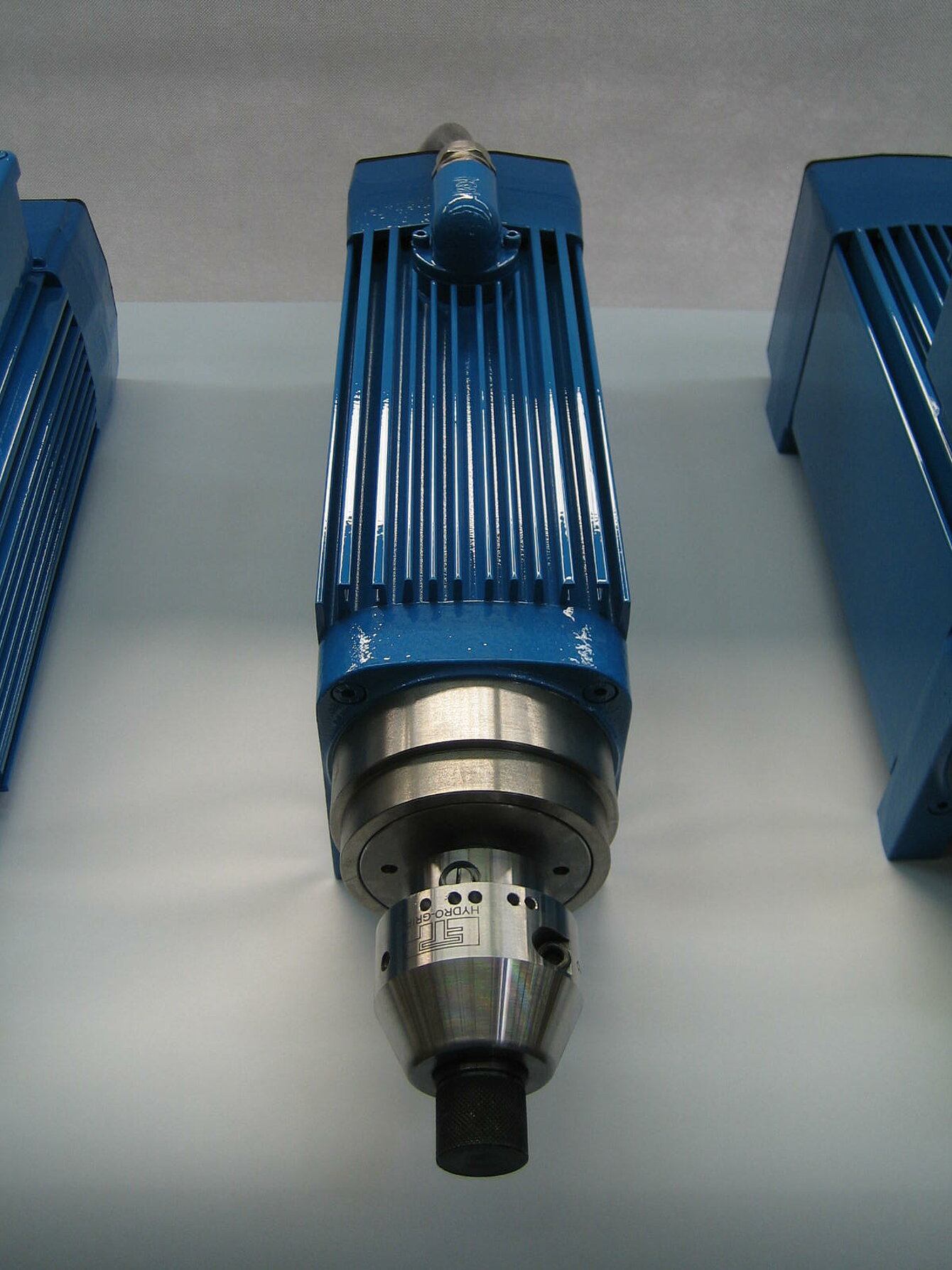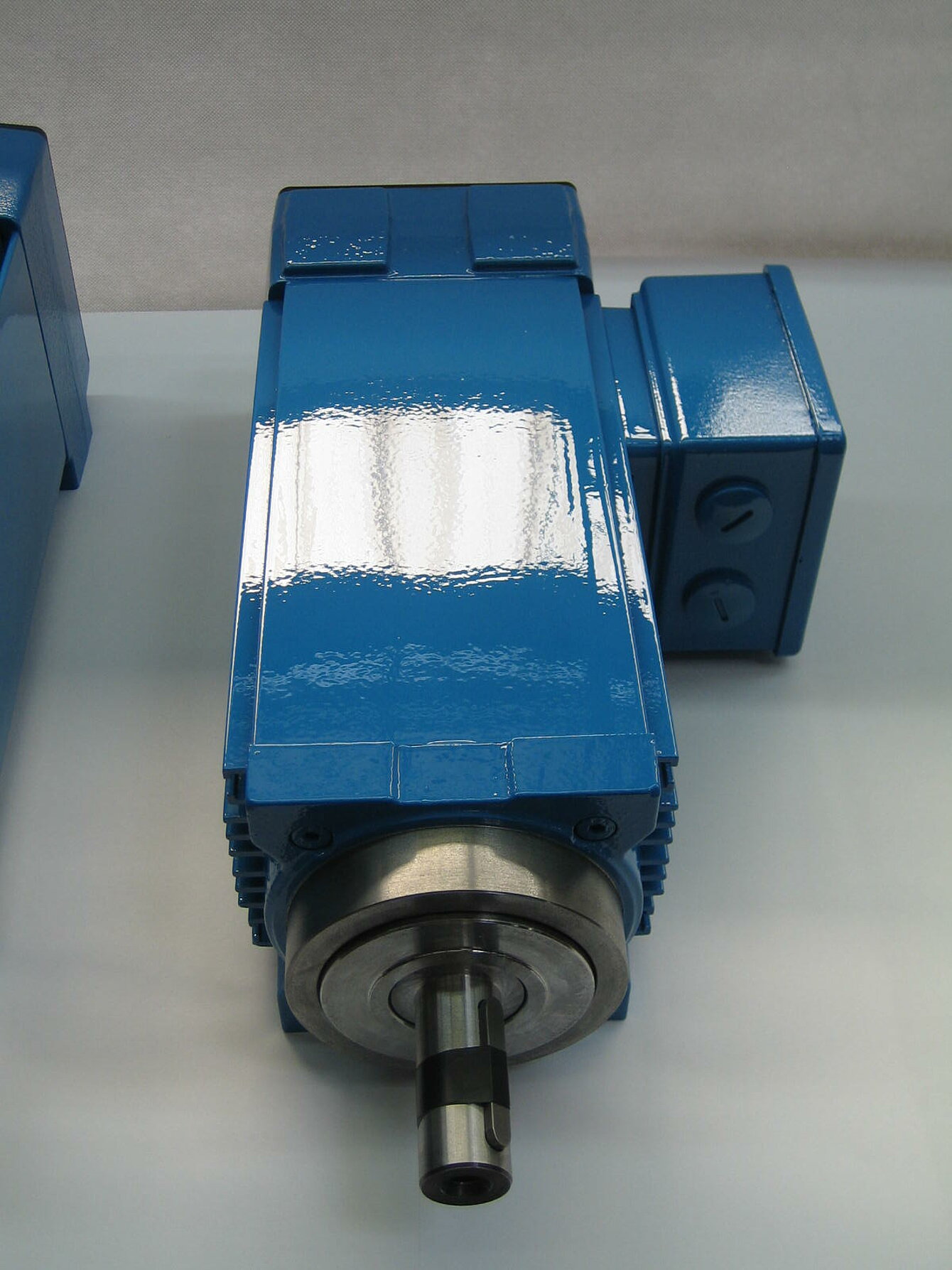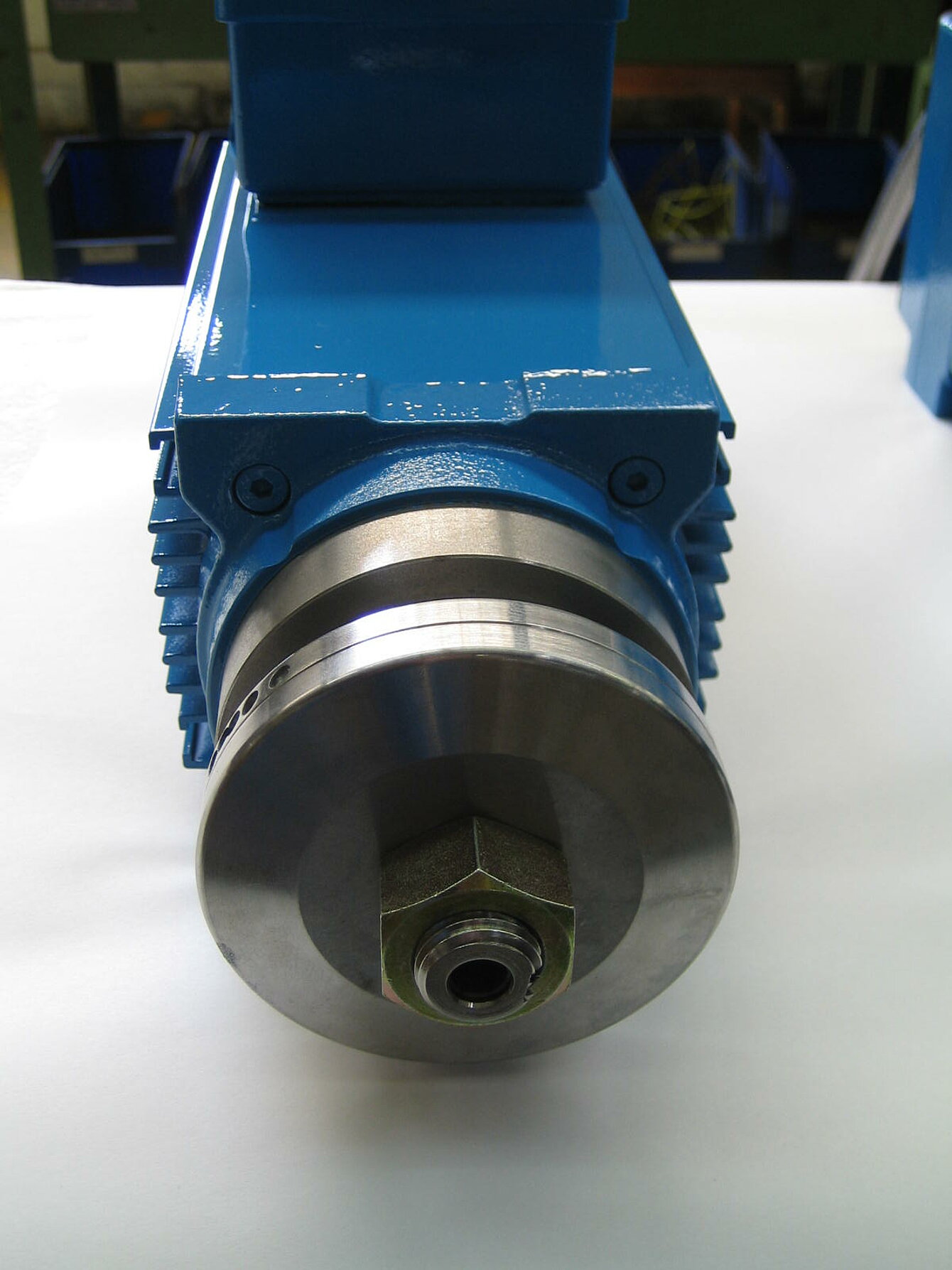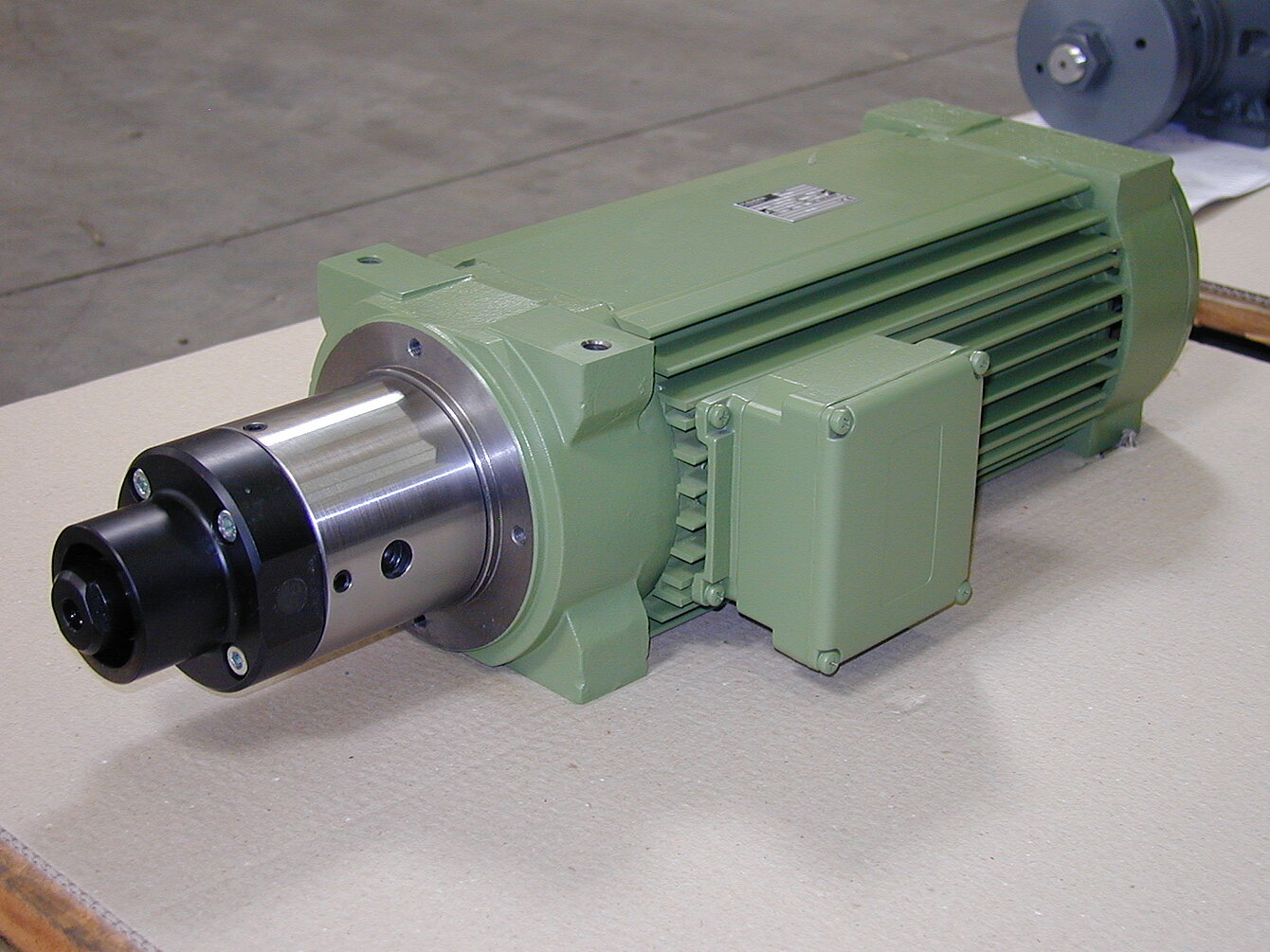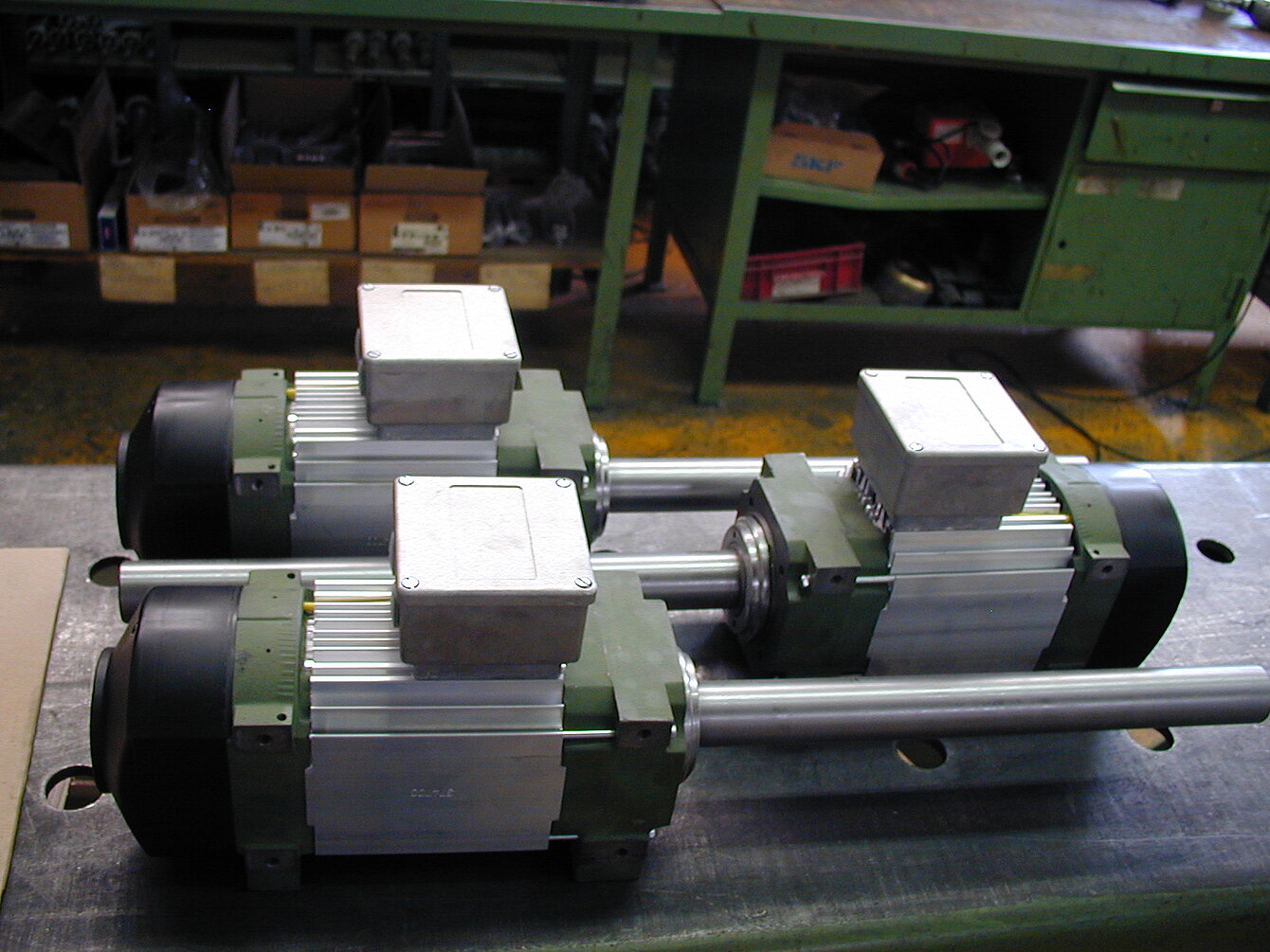 IP54 standard protection rating
Self-cooling using integrated fan
Suitable for frequency converter operation
Rotational speed range up to 24,000 rpm
Power up to 115 kW
Options
Voltage and frequency selectable
Electromechanical braking
Winding protection PTC; PT100 or PTO (WT)
Terminal box and connectors up to 25 Ampere
Certification for ATEX Zone 22 (3D) possible
cCSAUs certification
Stationary heating
Speed sensor
Shaft end with special design according to customer requirements
Stainless steel shaft
Reinforced bearings
Labyrinth seal available on driven and non driven side
Protection rating up to IP66
Rotary union for fluids
Sealing air connection
Motor sizes are measured from the lower edge of the food to the centre of the drive shaft (centre height).  Where installation spaces are narrow, vertical installation of flat motors is possible.
 
Model K55
Power: 0.6 kW to 5 kW
Speed: 3,000 rpm to 18,000 rpm
Model K62
Power: 0.5 kW to 12.5 kW
Speed: 1,500 rpm to 24,000 rpm
Model K75
Power: 1.6 kW to 24 kW
Speed: 1,500 rpm to 12,000 rpm
Model K90
Power: 5.5 kW to 31 kW
Speed: 1,500 rpm to 9,000 rpm
Model K112
Power: 5.5 kW to 60 kW
Speed: 1,000 rpm to 6,000 rpm
Model K160
Power: 45 kW to 115 kW
Speed: 3,000 rpm to 6,000 rpm