Worm gear units and worm gear motors
HIMMEL®worm gear motors of the S series - worm gear units and C - helical worm gear units are angular gear units. Thanks to their high efficiency, they are suitable for a wide range of applications.
The HIMMEL®helical worm gear unit is designed with an upstream spur gear stage that allows for high gear ratios and less space needed for installation.
HIMMEL®Gear motors are designed and developed using a modular principle; the output shaft of the built-on motor serves as the mount for the first reduction stage, making the transmission very compact and suitable for installation where space is limited. No matter which HIMMEL®worm gear motors you choose, you will always benefit from the right balance of performance and space-requirement.
HIMMEL®Gear motors can be supplied as an integrated unit or with an attached IEC standard motor. The gear motors you need are also available as ATEX variants upon request. Transmissions are available as foot, flange or shaft mounted and can be installed in any position using the relevant amount of lubricant. Our modular system for gear units provides a wide range of options (high gear ratios with best efficiency) so that you can always select a suitable drive for your needs and enjoy the associated cost savings.
HIMMEL®worm gear motors are also available as tandem gear units for very high gear ratios.
Electromagnetic brakes, backstops and rotational speed monitors can be installed. The design principle used for the gear motors ensures low noise and the minimal installation space makes them space-saving drive solutions.
safe and easy use
compact and space-saving design
high performance
high torques as well as axial and radial forces
wide range of gear ratios
high running precision and smoothness
low noise
Modular system (many combinations possible, motors, coupling-adapters etc.)
Implementation of bespoke solutions
Variable location of terminal box
Cable or plug execution for direct connection
fast delivery times
high availability and fast delivery of important spare parts
high degree of vertical integration
low maintenance costs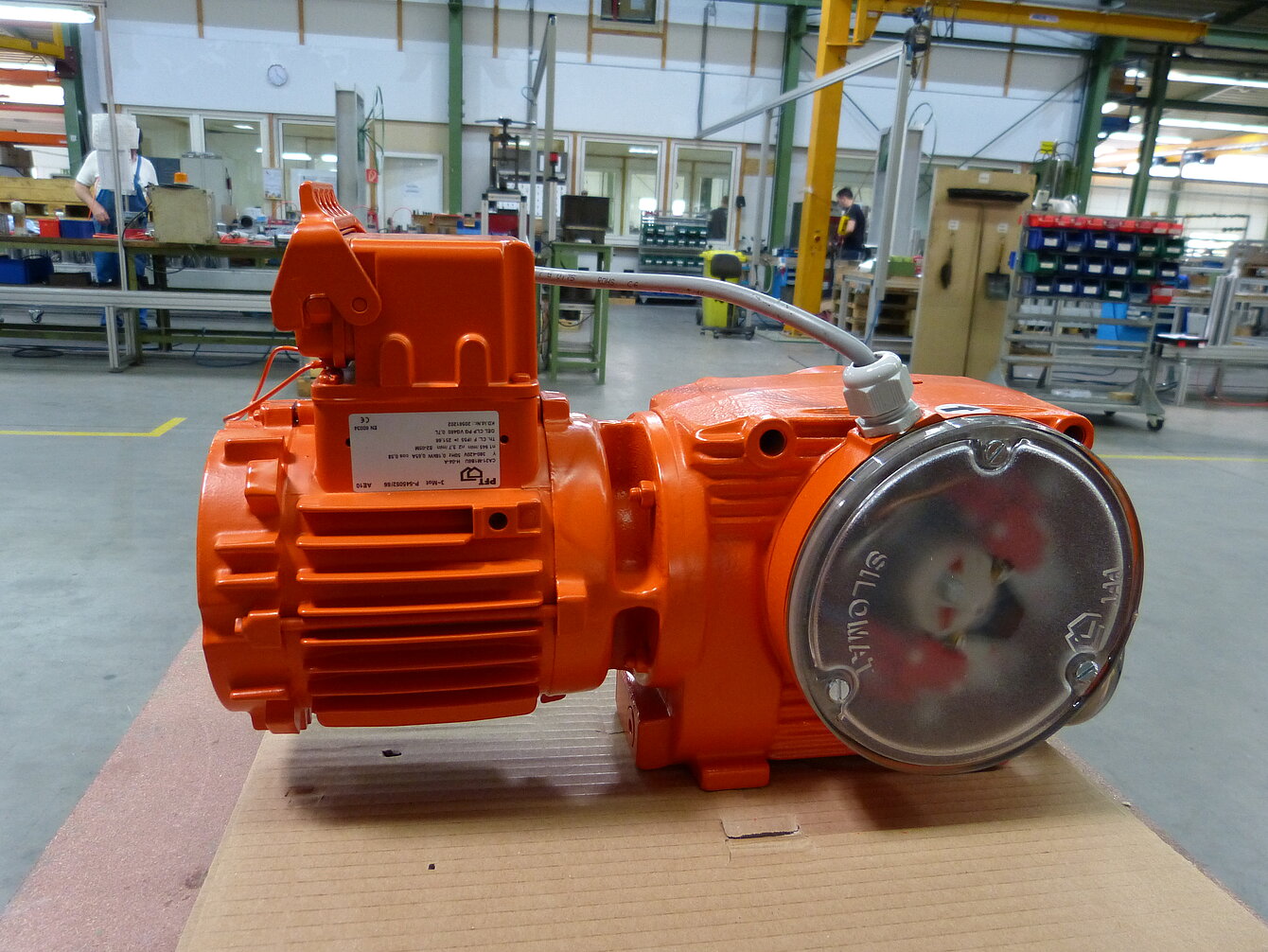 Materials handling
Food industry
Packaging industry
Beverages industry
Intralogistics and airport technology
Building materials, glass, steel and metal industry
Bulk materials industry  
Timber industry
Water treatment technology
Mining
Features and technical data
HIMMEL®Worm gear units and worm gear motors
Angular gear with worm gear set
Helical gearing
Range of torques and gear ratios in modular range
Polished tooth flanks for quiet running
Cast iron housing for stable and low-vibration continuous operation
Performance can be adapted for any application
very high transmission ratios and low speed
high efficiency factor by upstreamed input gear stage
two and three stage; also available as tandem gear unit for very high gear ratios
foot, flange or shaft mounted
Options
Brake assembly, sensor assembly
Shaft design according to your specifications
Frequency converter operation
ATEX execution
Use of a wide variety of electric motors possible by using a coupling adapter
Technical data
Power 0.09 kW to 22 kW;
Torque 25 Nm to 4,400 Nm
Gear ratio 4 to 36,000