Compressed air aeration stations
These days, longer and longer distances must be covered to treatment plants with minimal waste water quantities. Hydrogen sulfide forms in the pressure pipe which leads to the development of sulphuric acid, causing corrosion to metal and concrete materials as well as bad odours.
The compressed air aeration stations from hoelschertechnic-gorator® aerate the waste water where dwell times in the pressure pipe are too long in order to delay the onset of anaerobic conditions and prevent the formation of a sewage film and sulphuric acid.
hoelschertechnic-gorator® designs plants according to the conditions present and delivers turnkey pumping stations with consideration to the customer's requirements. As a manufacturer and plant builder, hoelschertechnic-gorator® is also able to develop special solutions for customers.
hoelschertechnic-gorator® Nachblasstation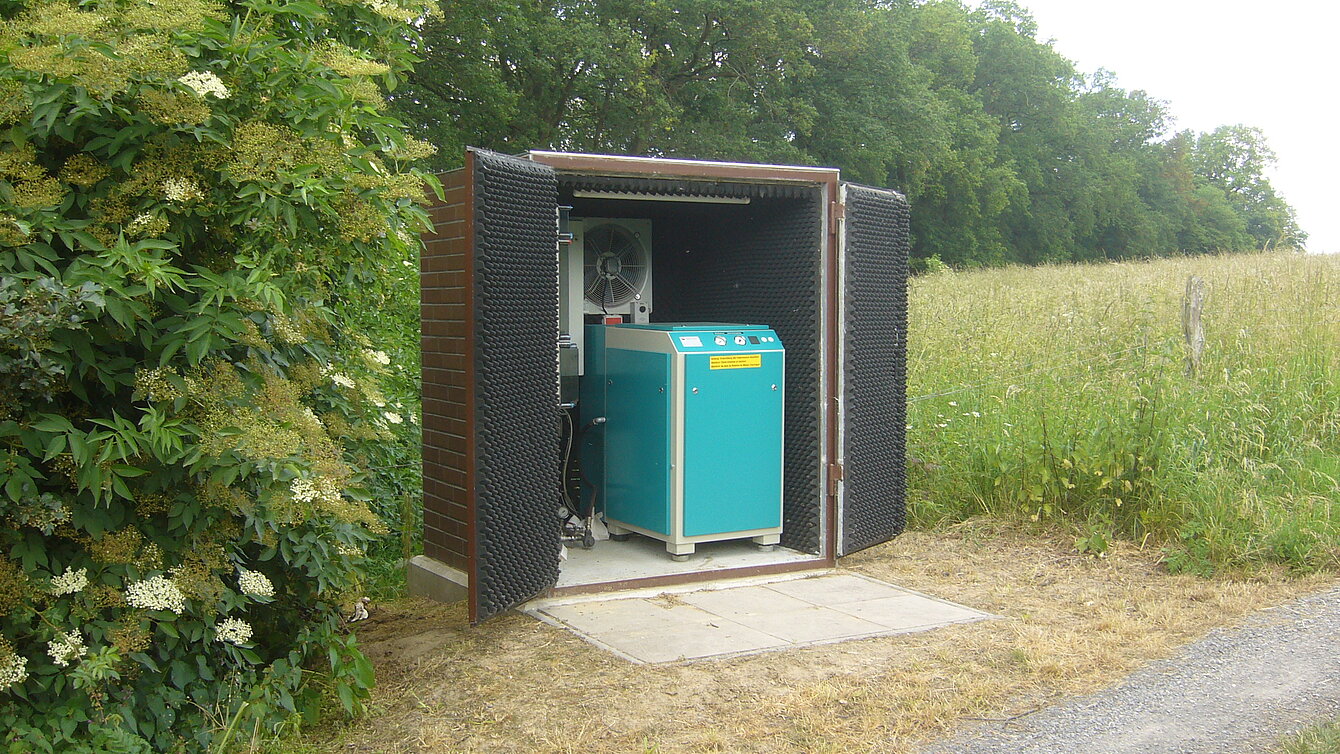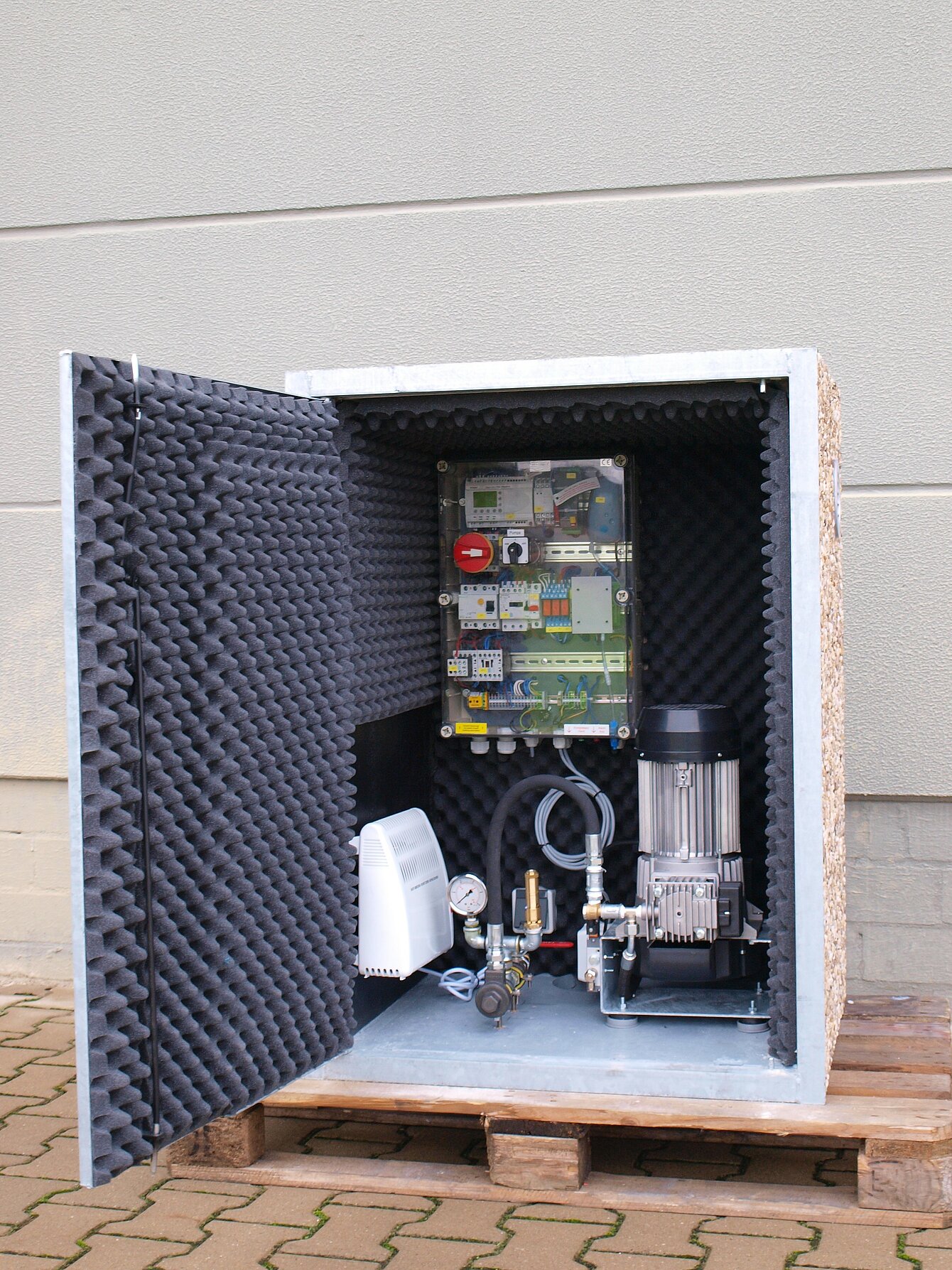 Ventilating waste water reduces anaerobic build-up of rotting material
A sufficient flow rate prevents the build up of a sewage film
No bad smells due to the build up of hydrogen sulfide
Flushing option removes deposits in the pressure pipe
Reduction of sewage dwell times
Extensive modular system
Bespoke solutions based on customer requirements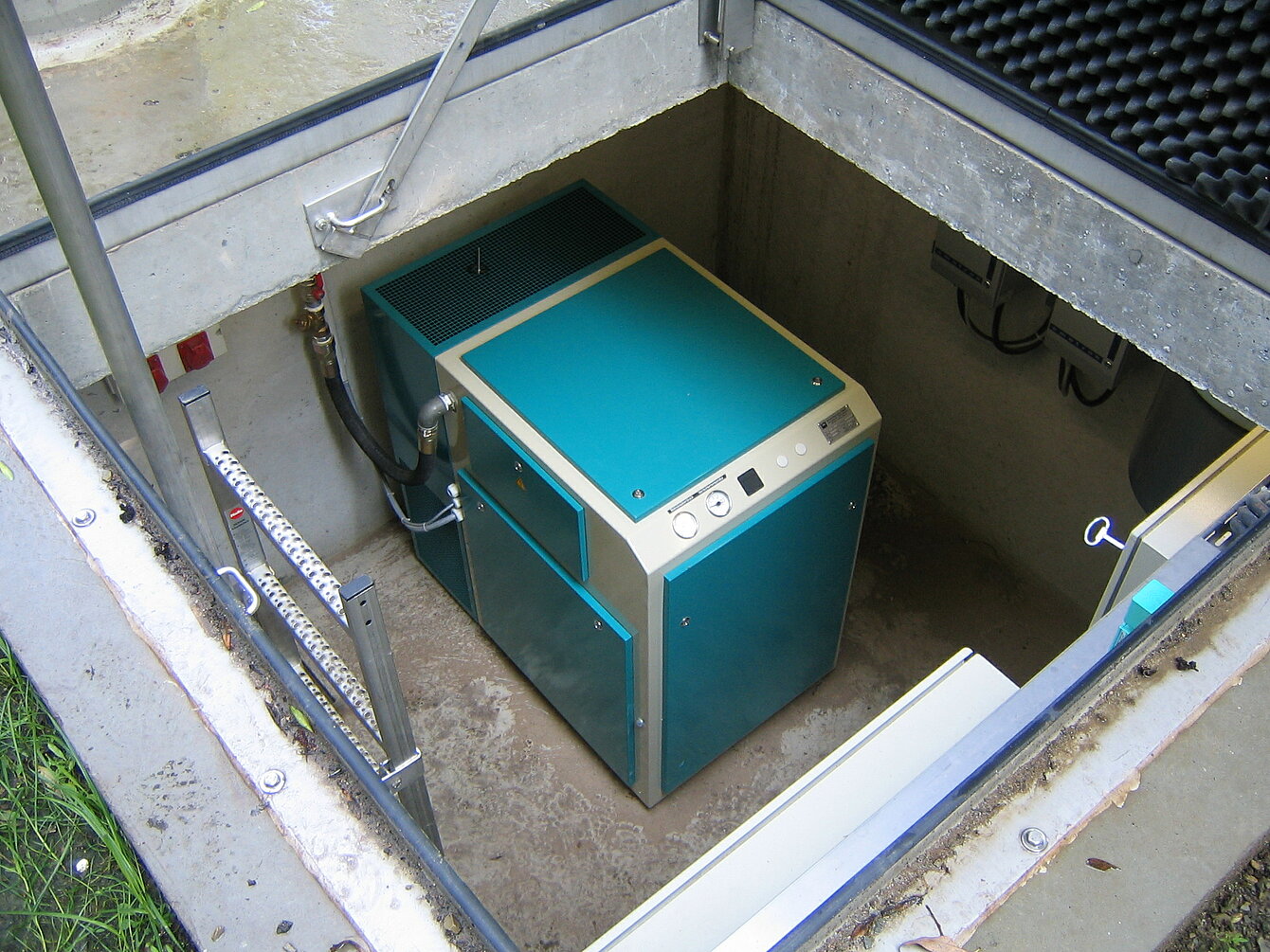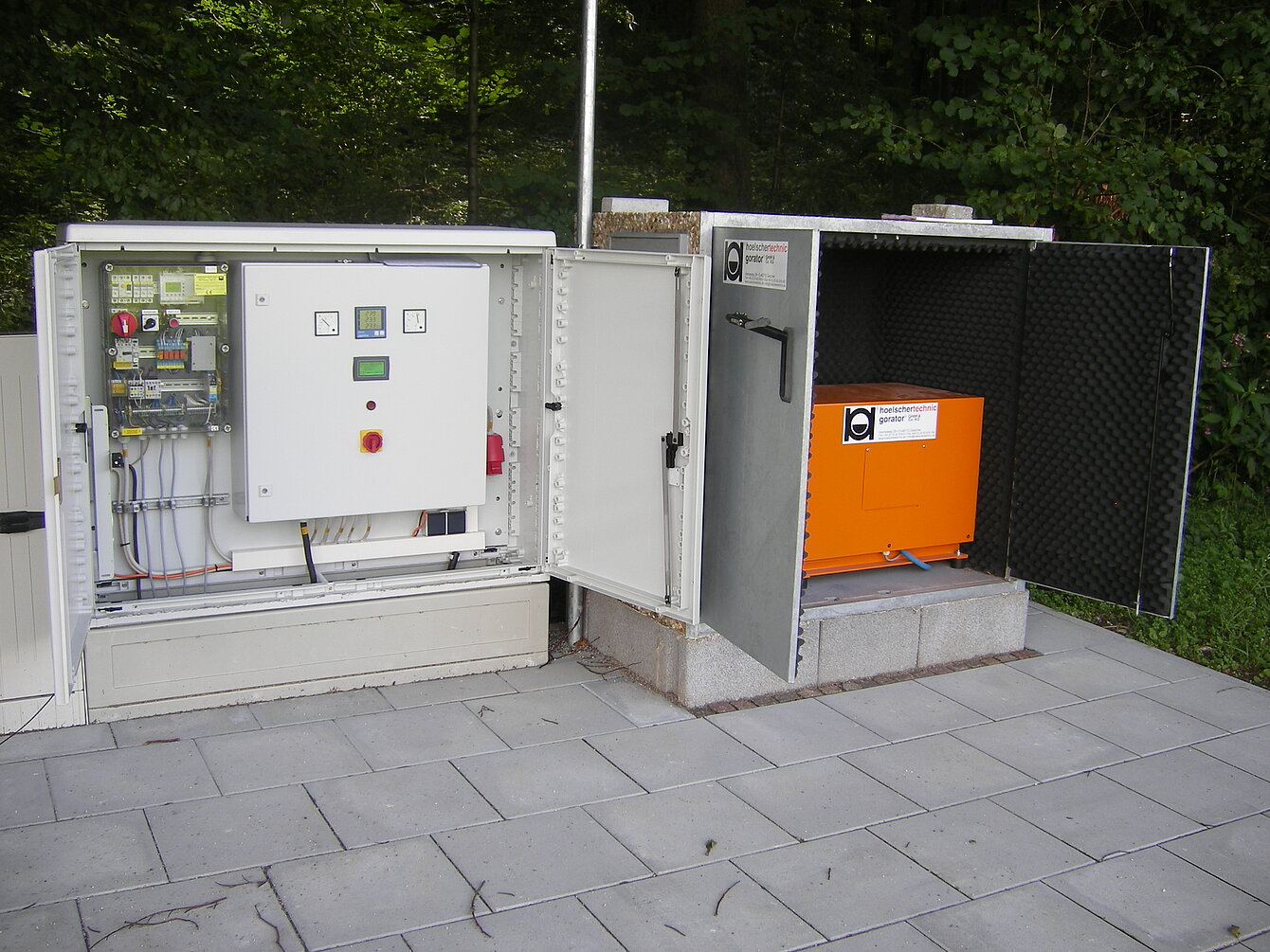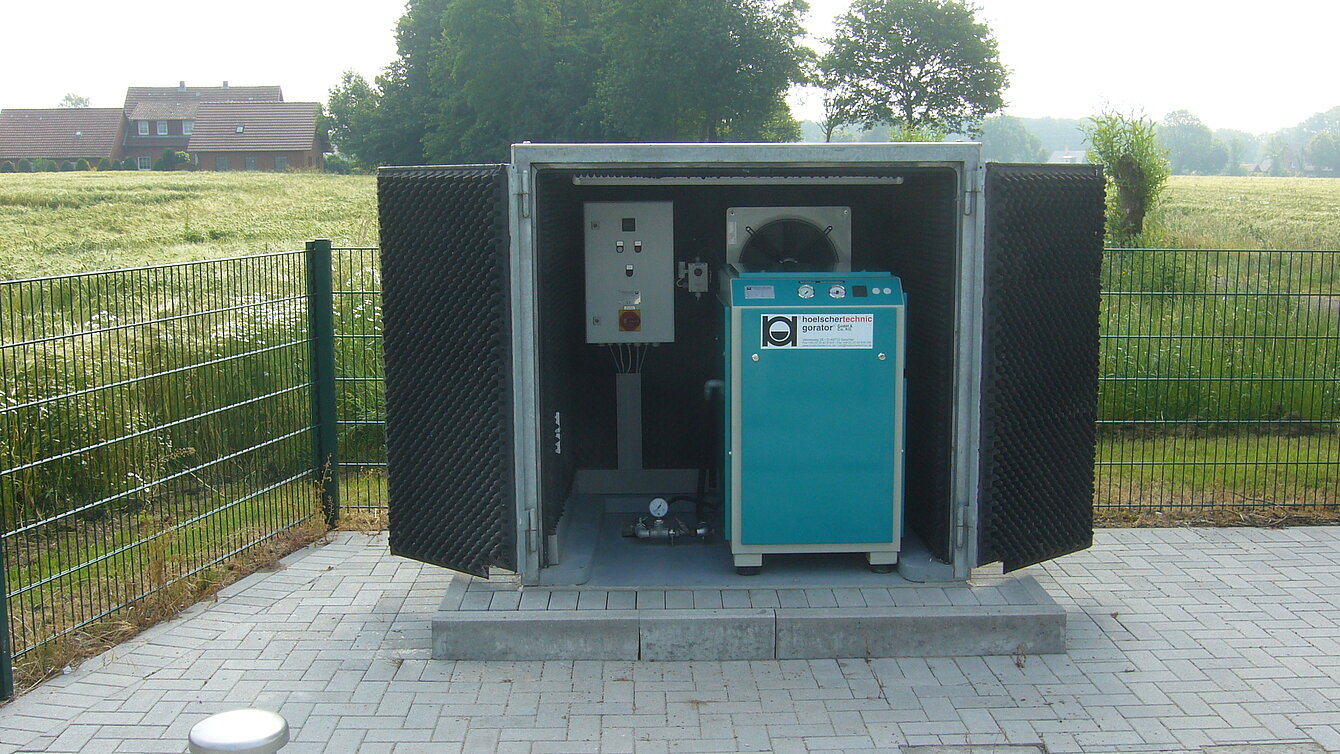 Long pump pressure pipes
For long dwell periods in the pressure pipe
Sulphuric acid corrosion the pressure pipe
Flushing culverts
Prevents a skin of sewage from forming
Prevents sewage smell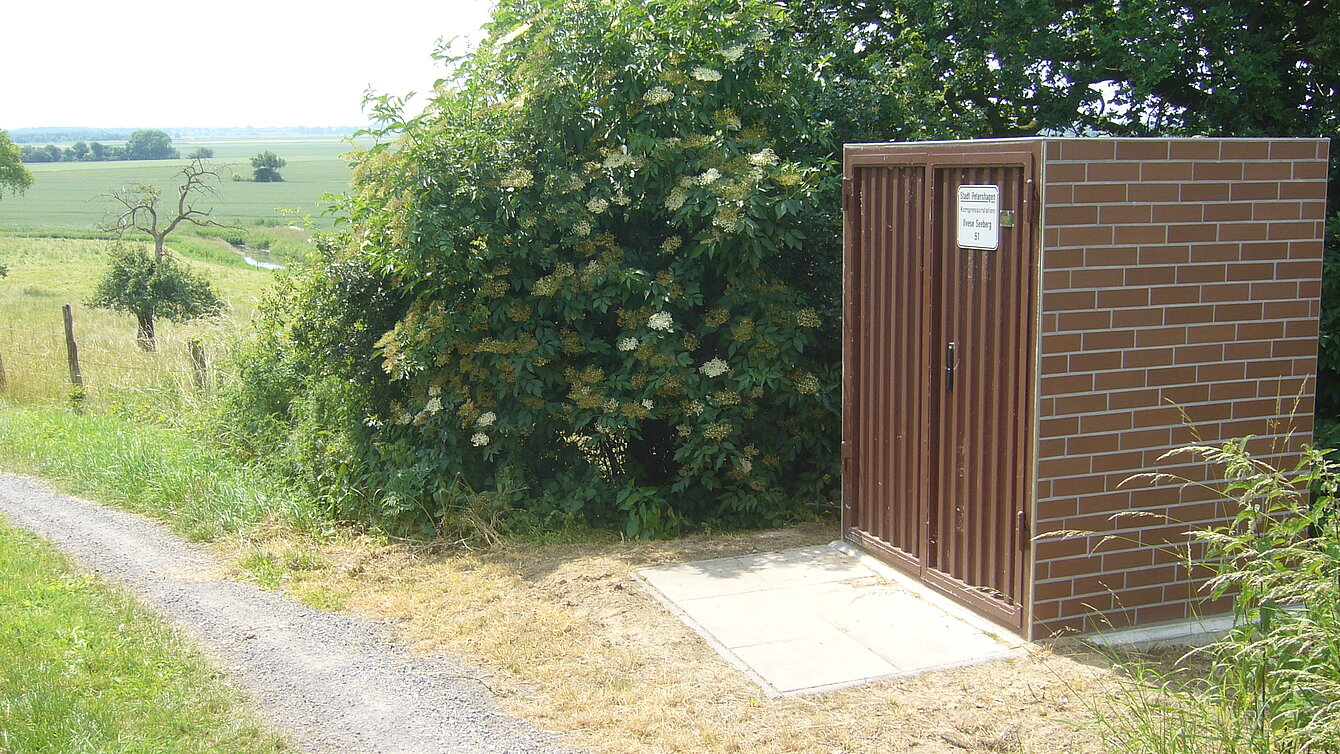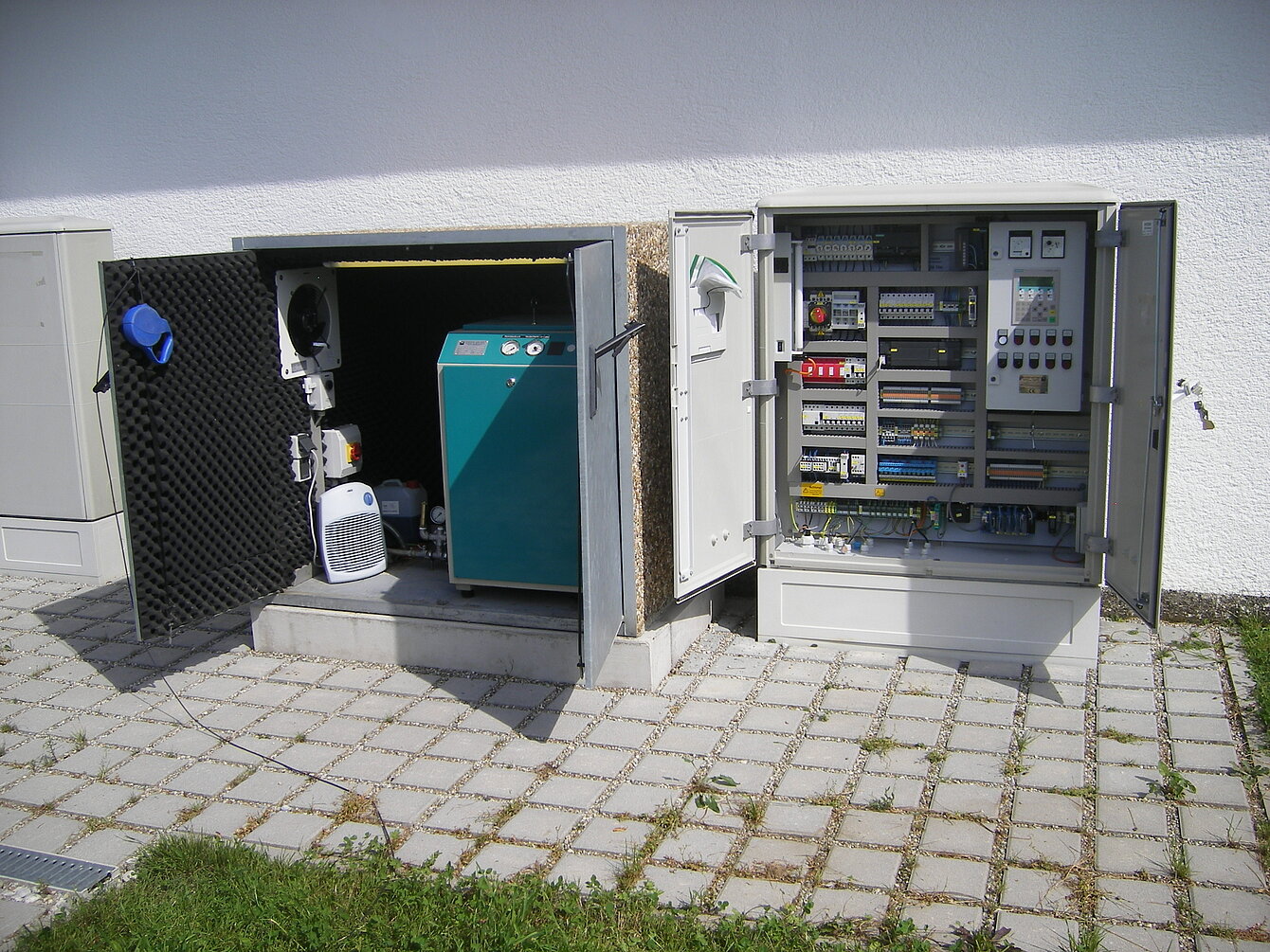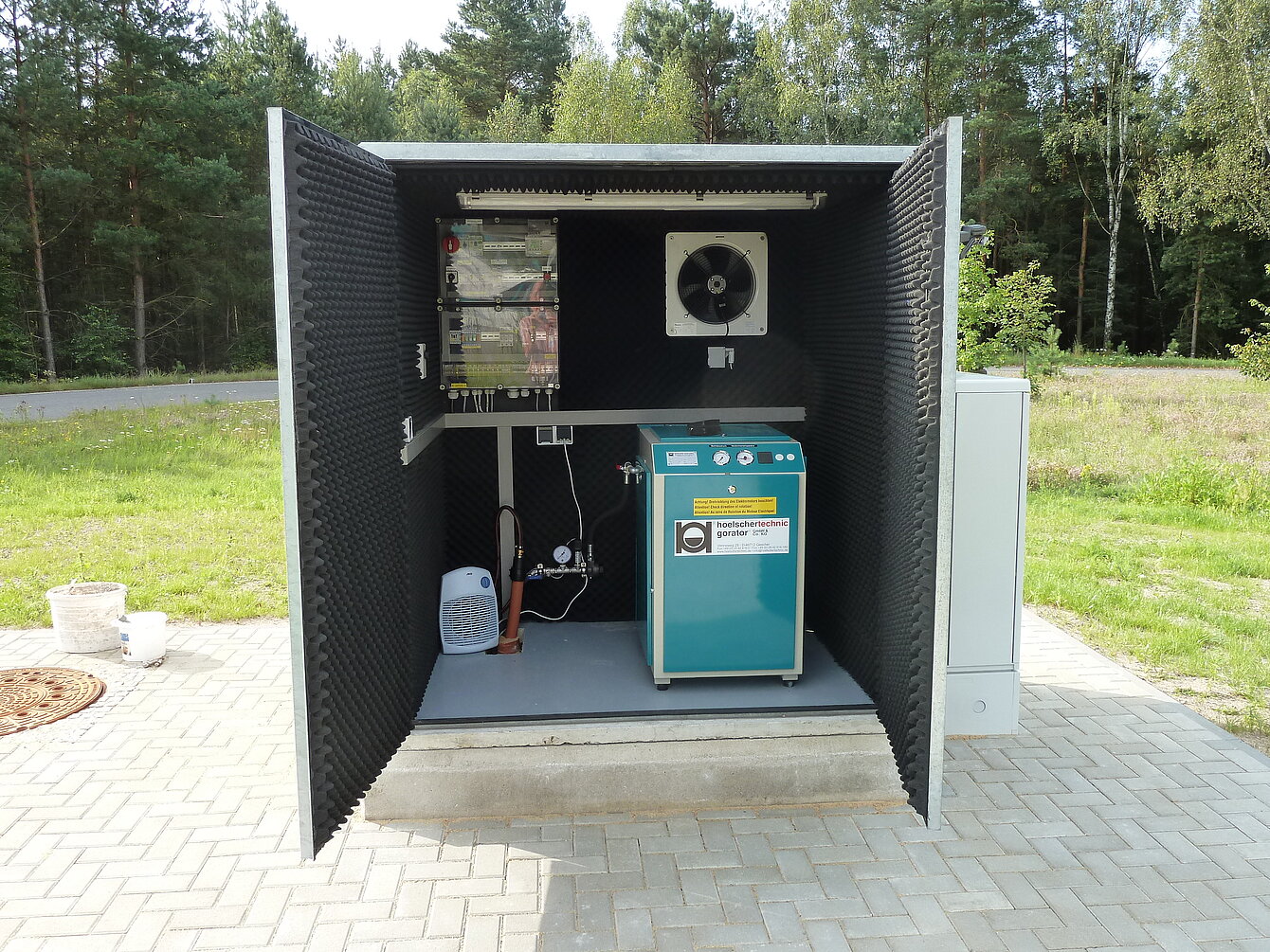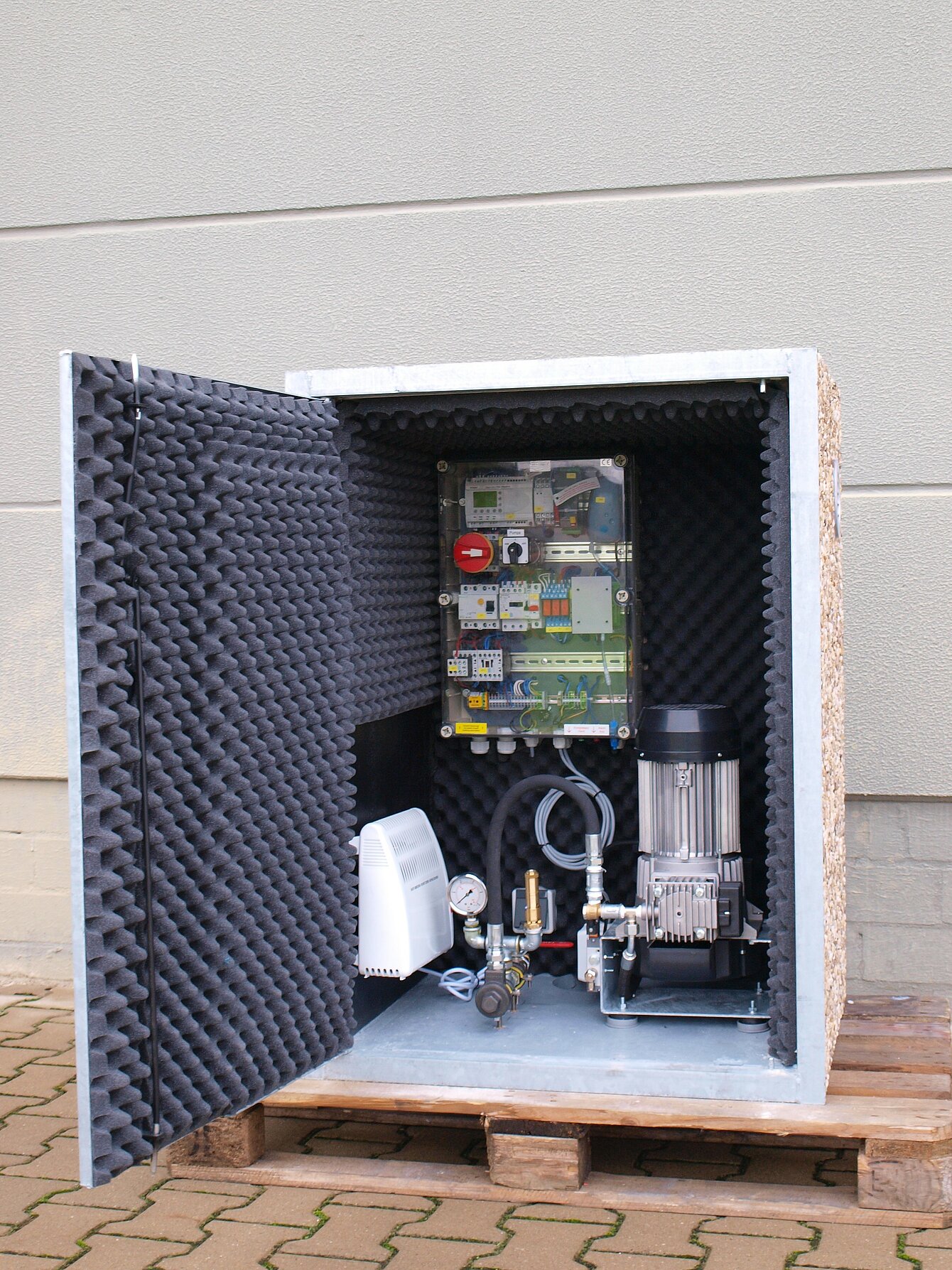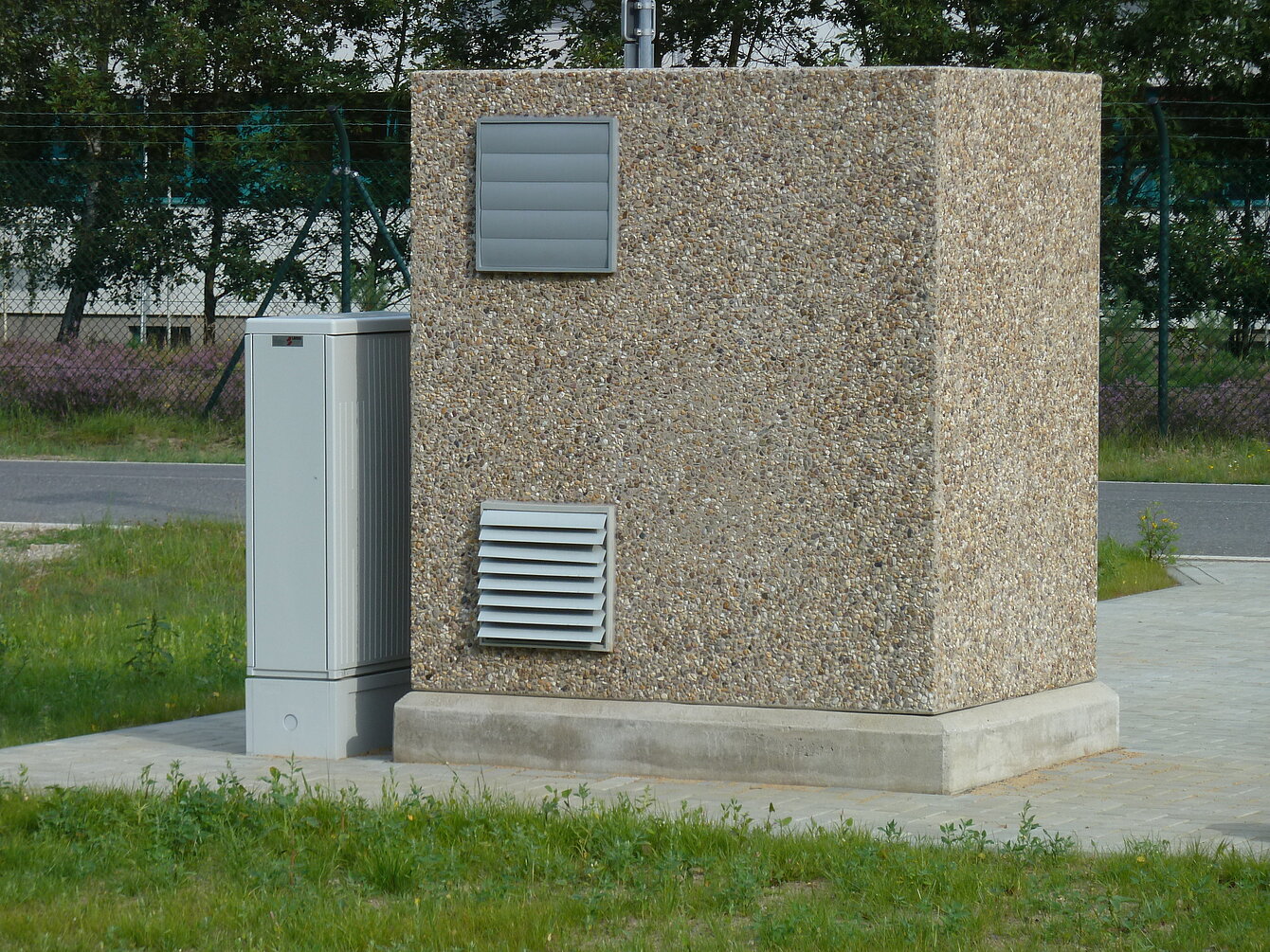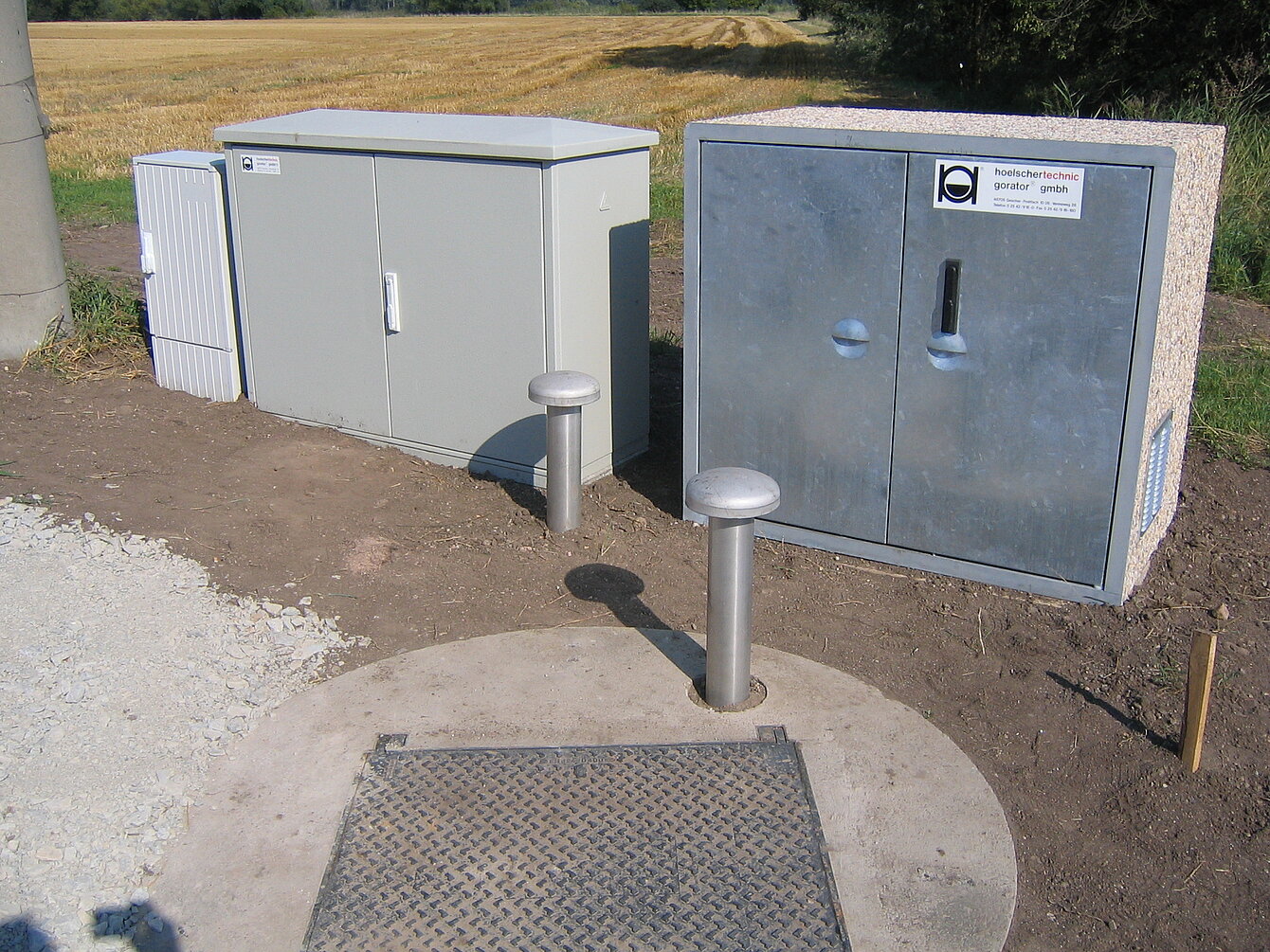 Features and technical data
Concrete case of optimal size
Ventilation opening with grille
Compressed air generation using piston or screw compressor
Noise reduction and heat insulation
Frost protection
Electrical cabinet with regulation