Screens made by hoelschertechnic-gorator® use the principal of gravity filtration for the mechanical separation of solids and liquids.
This technology filters a two-phase mix of materials into a "liquid phase" and into a "solid phase" and thus divides a flow of material into two separate flows for subsequent processing.
hoelschertechnic-gorator® supplies screens for a wide range of applications with a range of different options for liquid phase inlet and discharge of solid matter as well as the desired mesh size.
hoelschertechnic-gorator® offers tailored solutions for customers made in its own factory with various different screens that can be put together using a modular system for standard or special designs. Our screens are suitable for many different applications in industrial and municipal water and sewage treatment.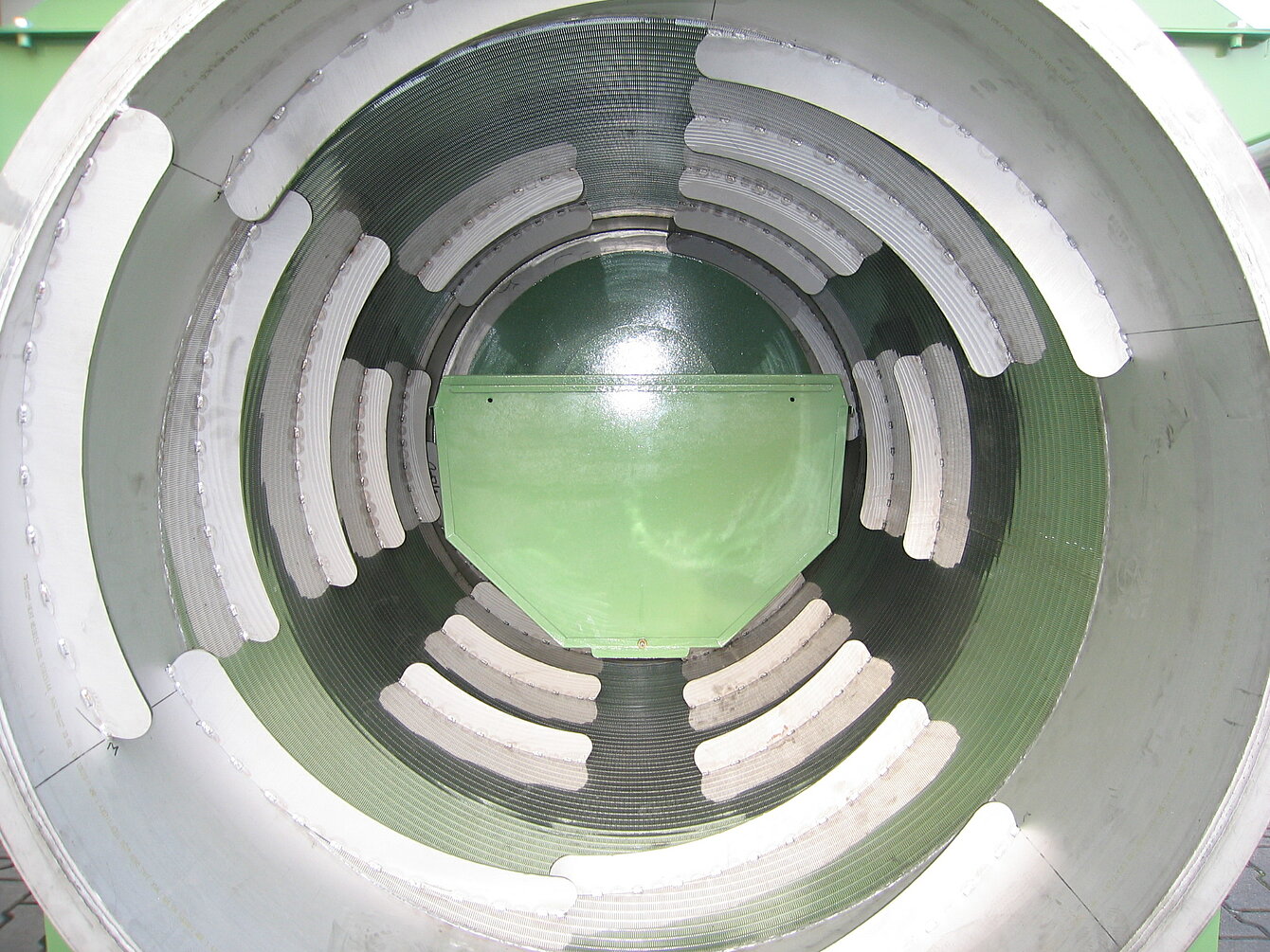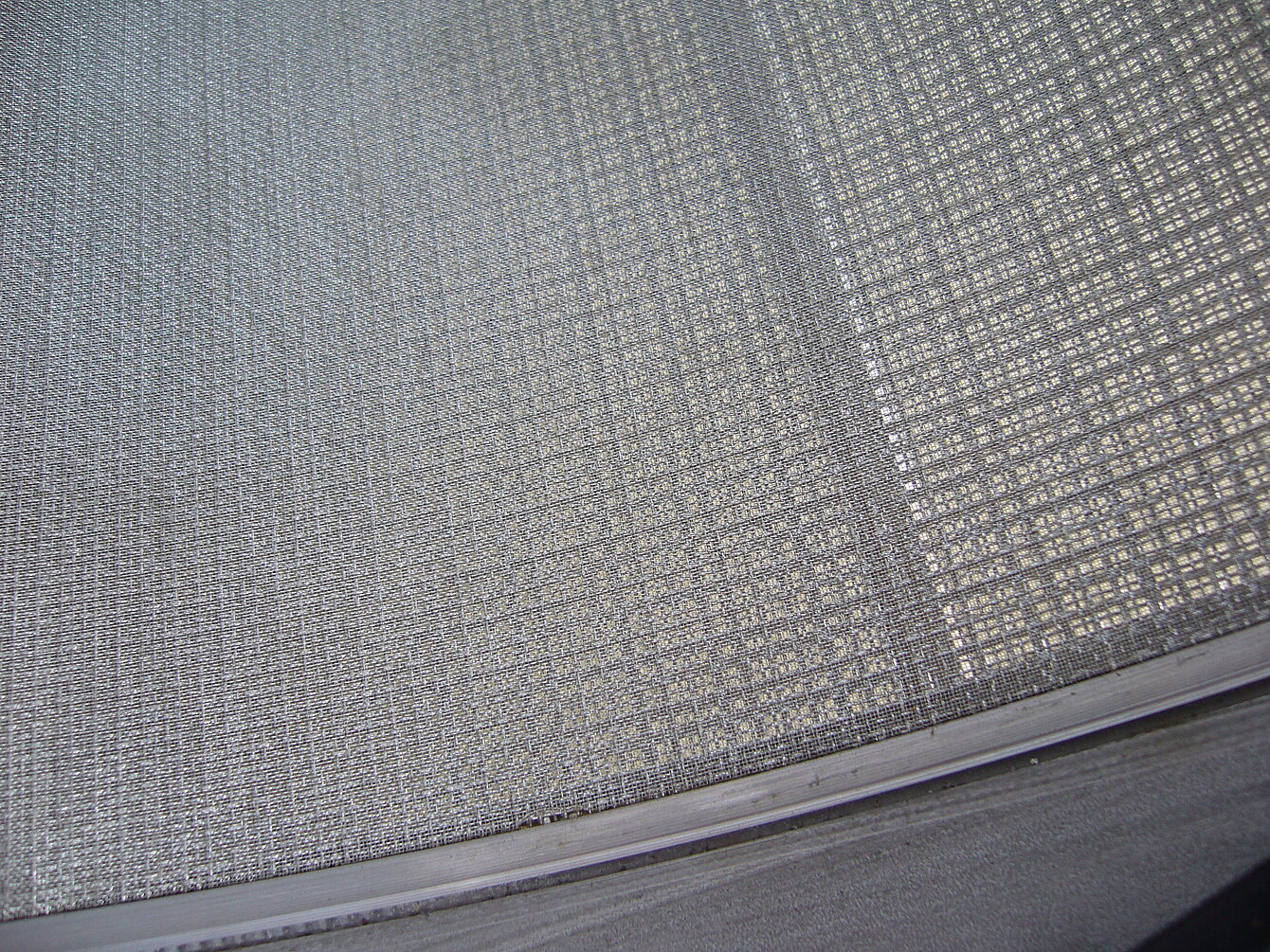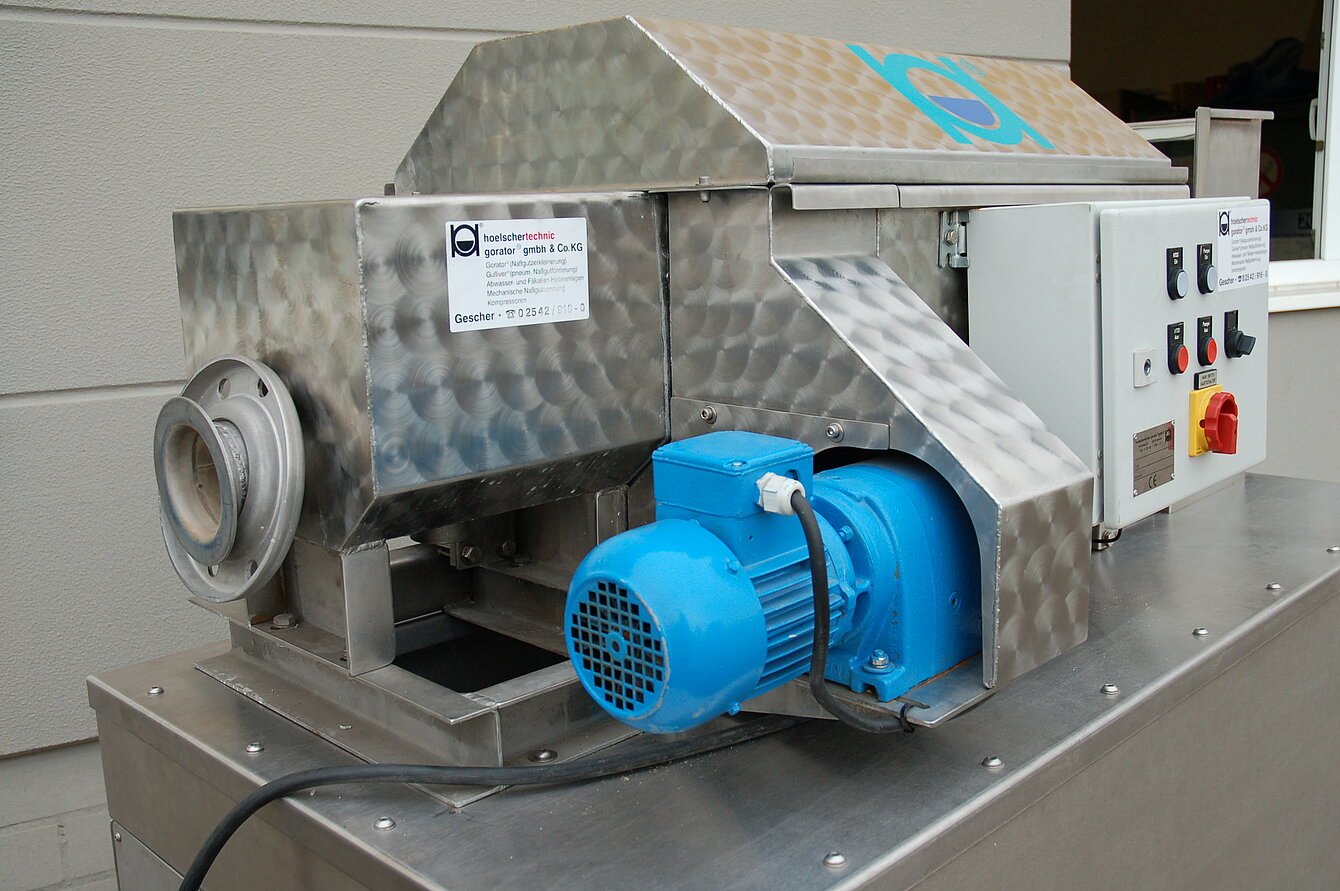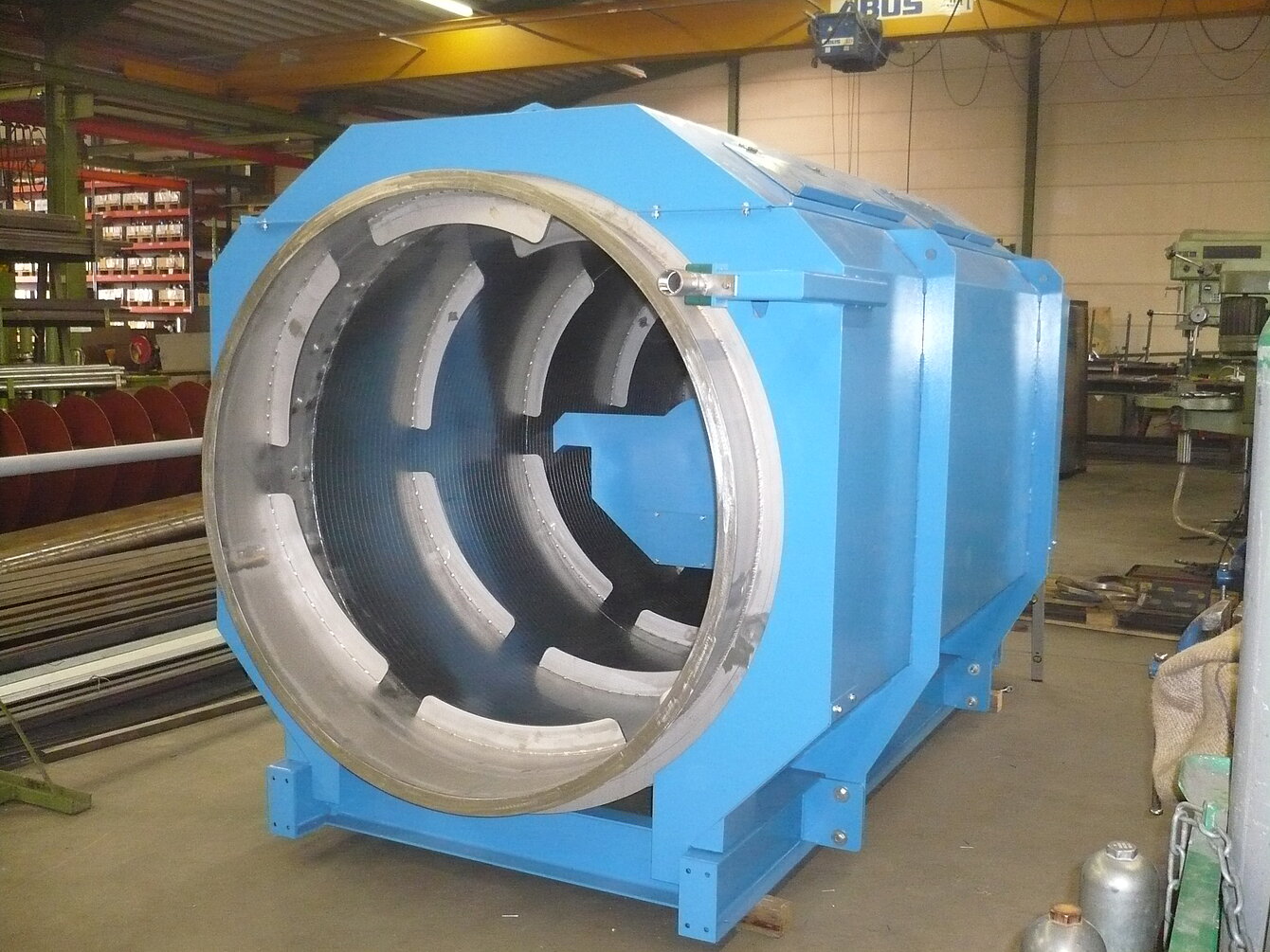 Sizes based on mesh fineness and required throughput
Screen drums and plates interchangeable as needed
Designs adapted to customer requirements for product inflow, outflow and sediment discharge
Standard material 1.4301, optionally using 1.4404 or 1.4571
Electropolished components available
Speed regulation using frequency converter and electrical cabinet possible
High pressure and standard screen cleaning systems available
External, internal or combination screen cleaning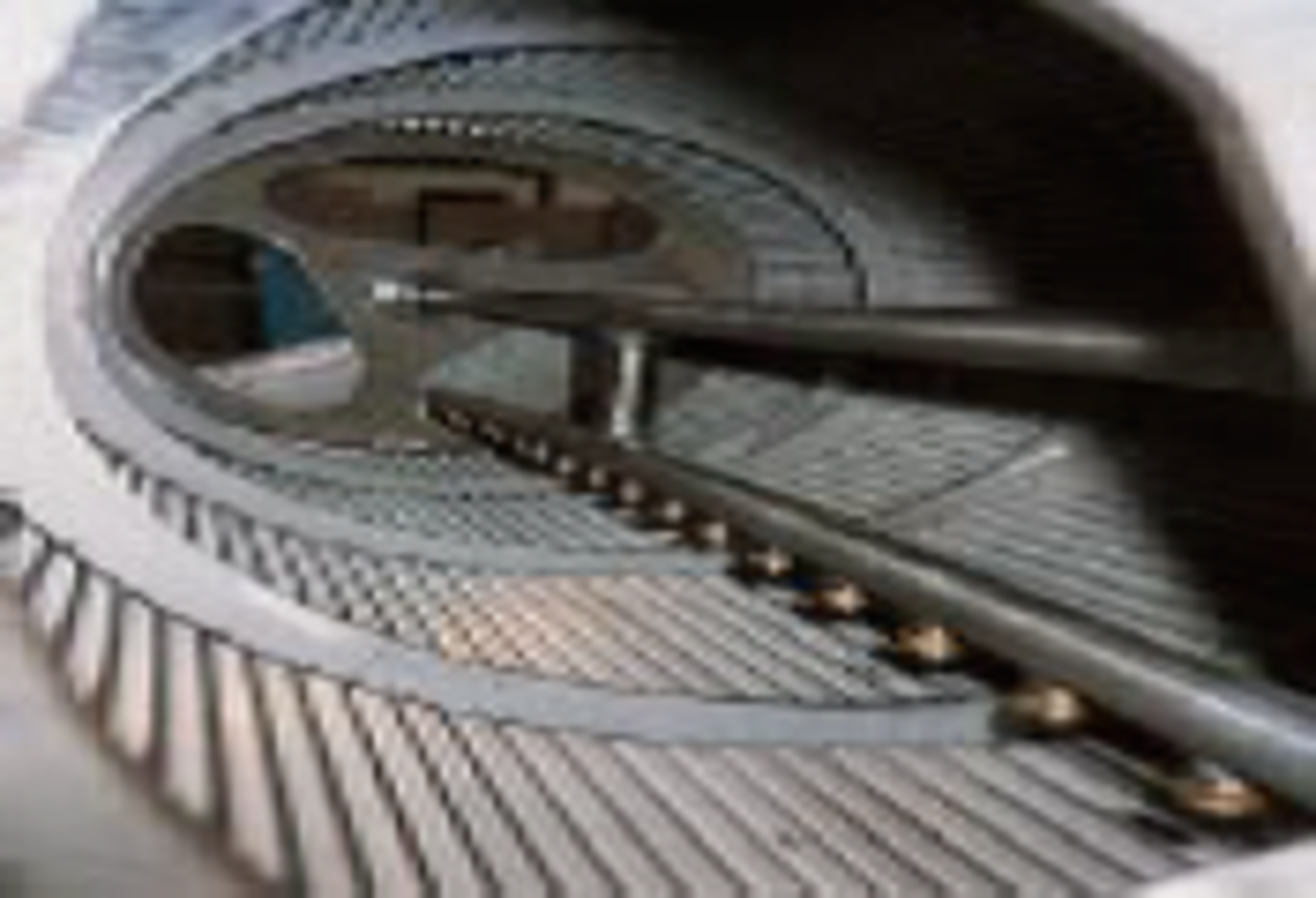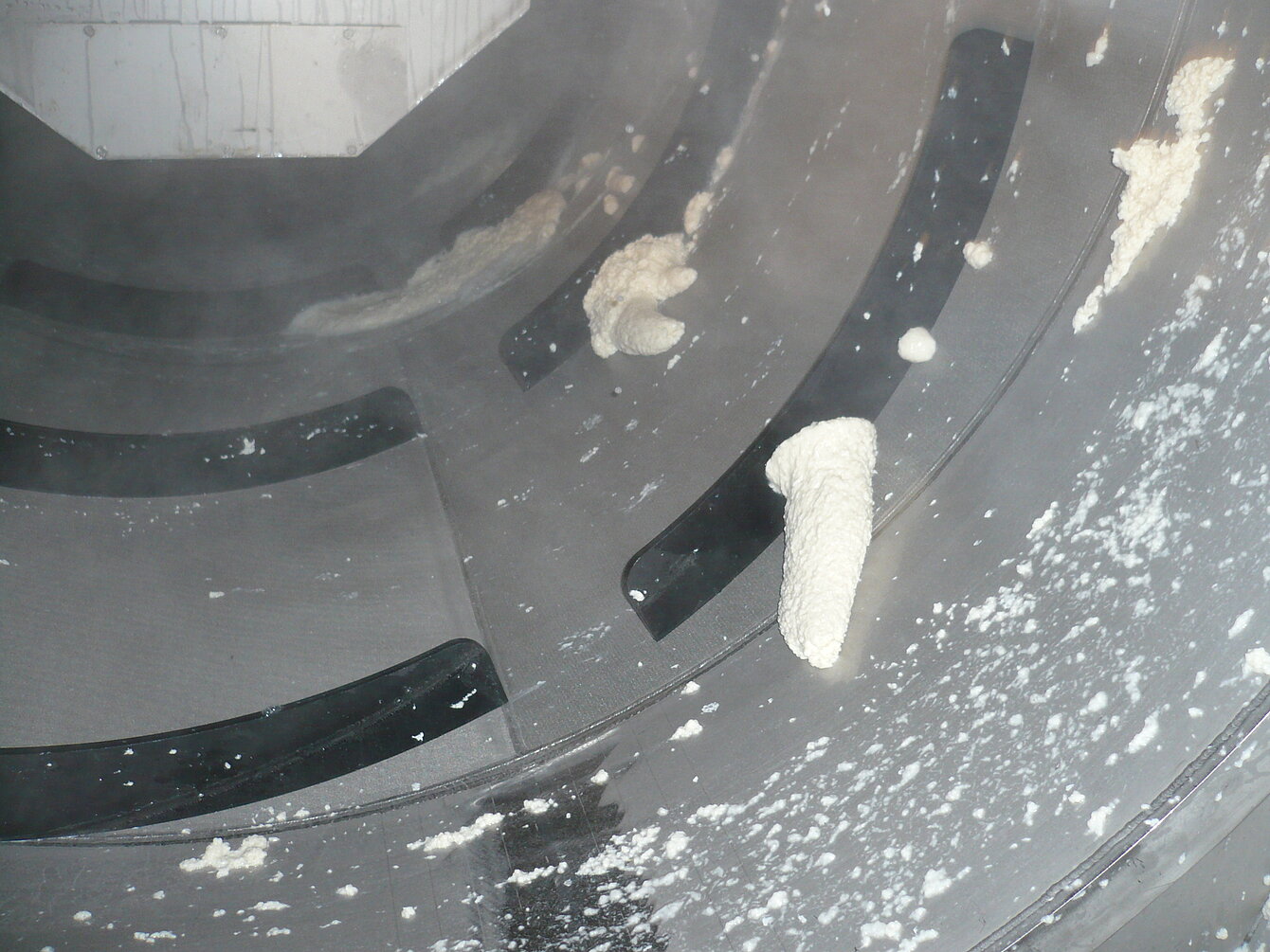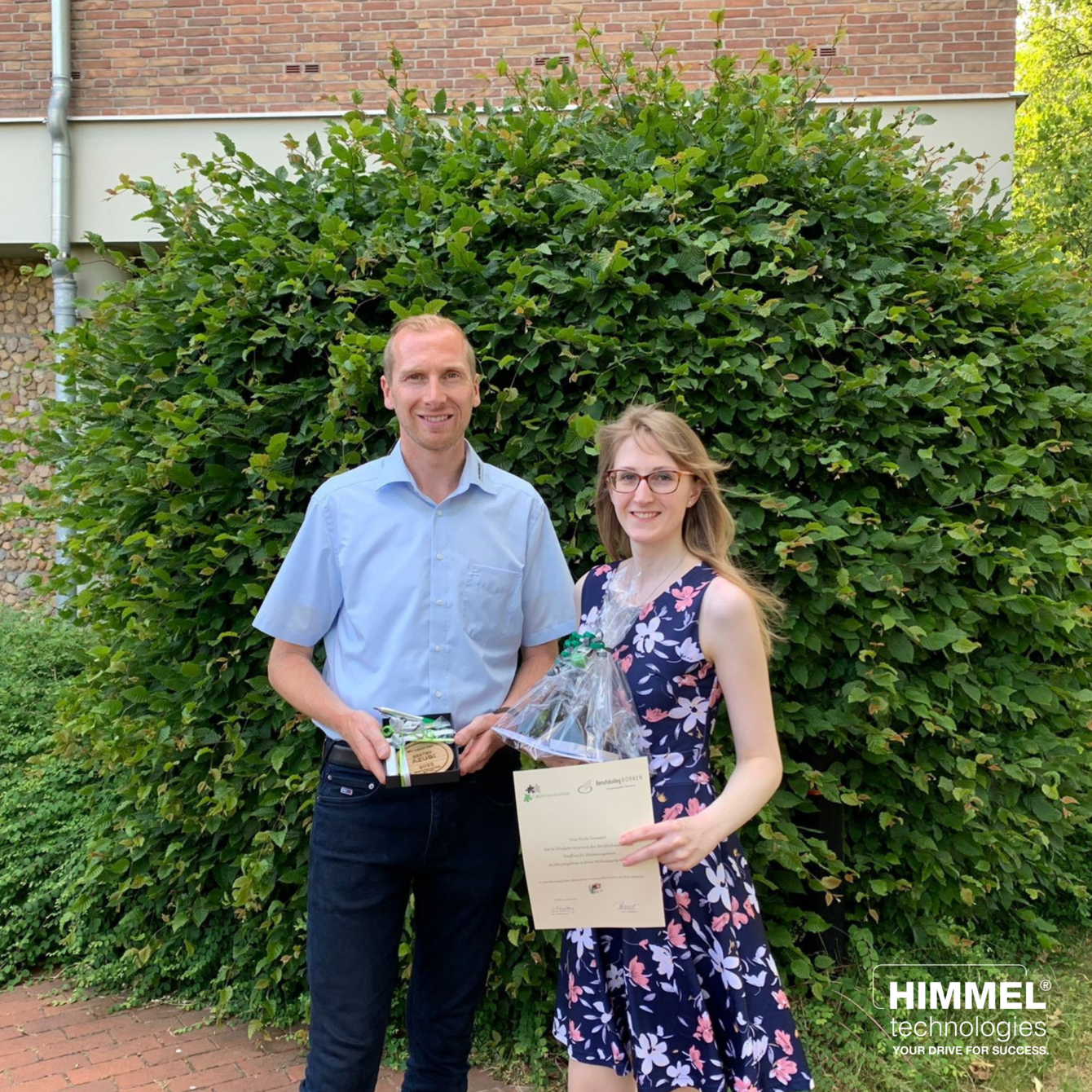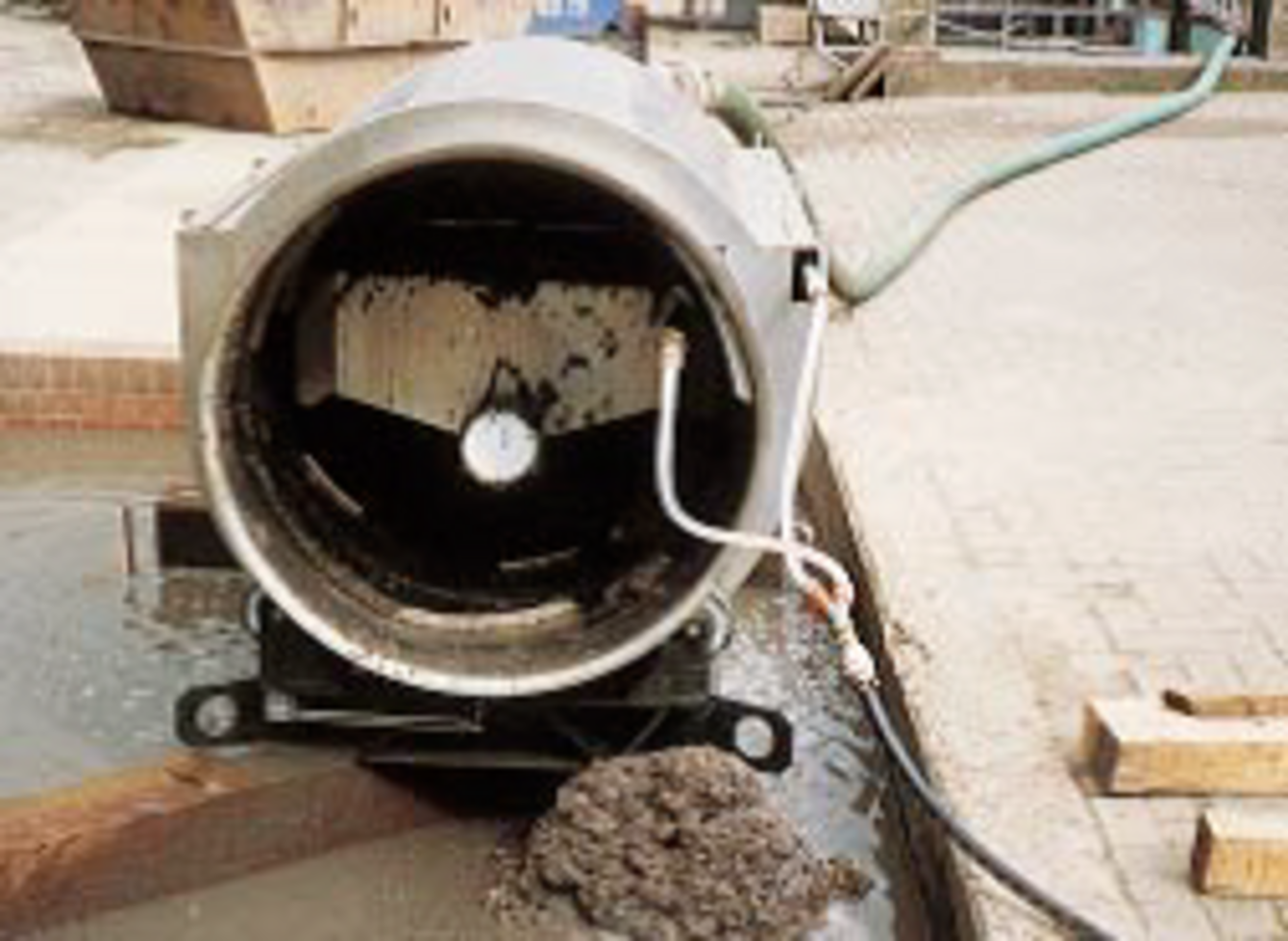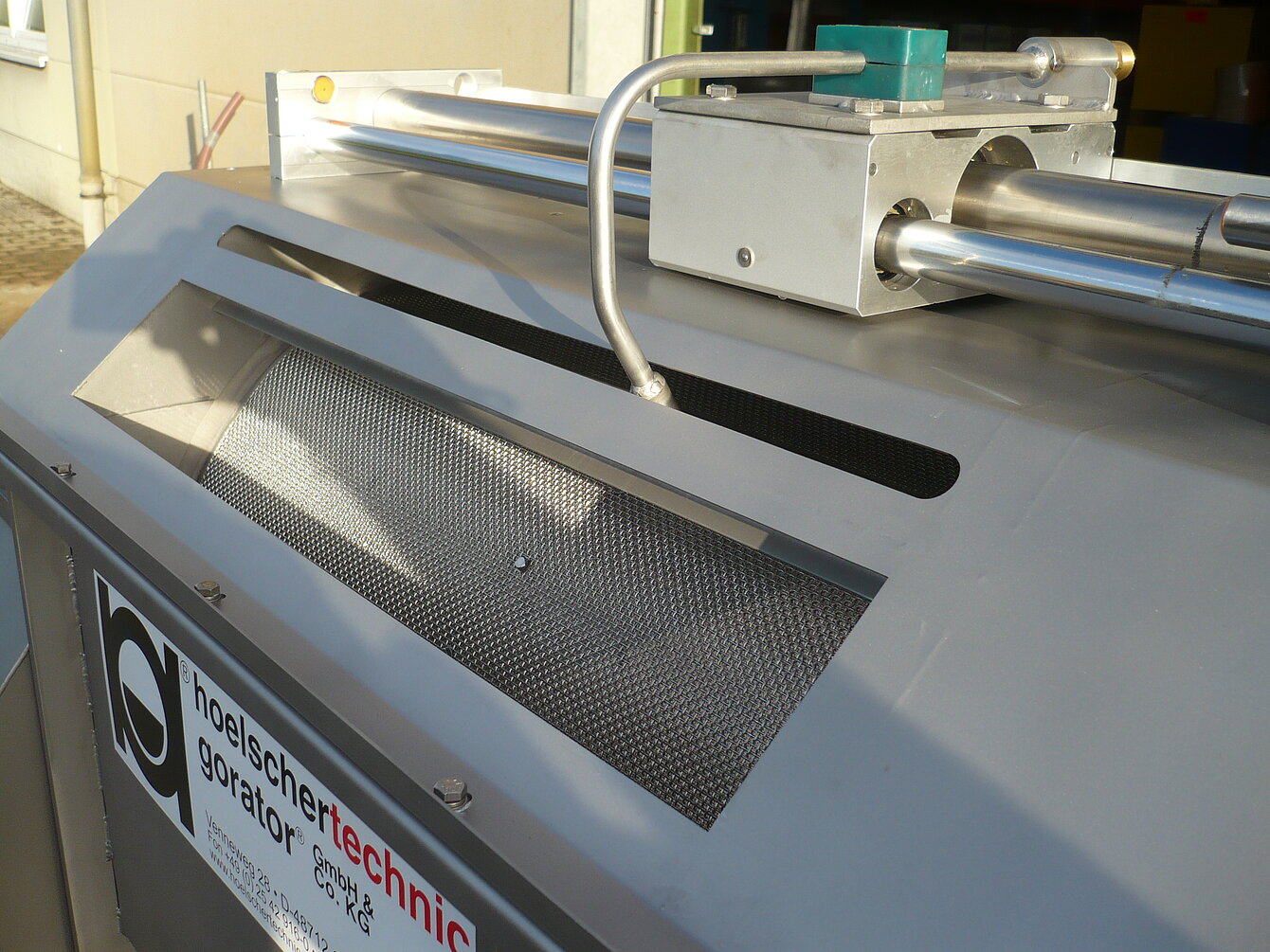 Municipal sewage
Industrial sewage
Rainwater management
Preserved products production
Fruit processing
Meat processing
Food industry
Slaughterhouses
Agriculture
Potato processing
Milk dairies
Cheese dairies
Textile industry
Tanneries
Paper industry
Pharmaceutical industry
Chemical industry
Petrochemical industry
Biogas plants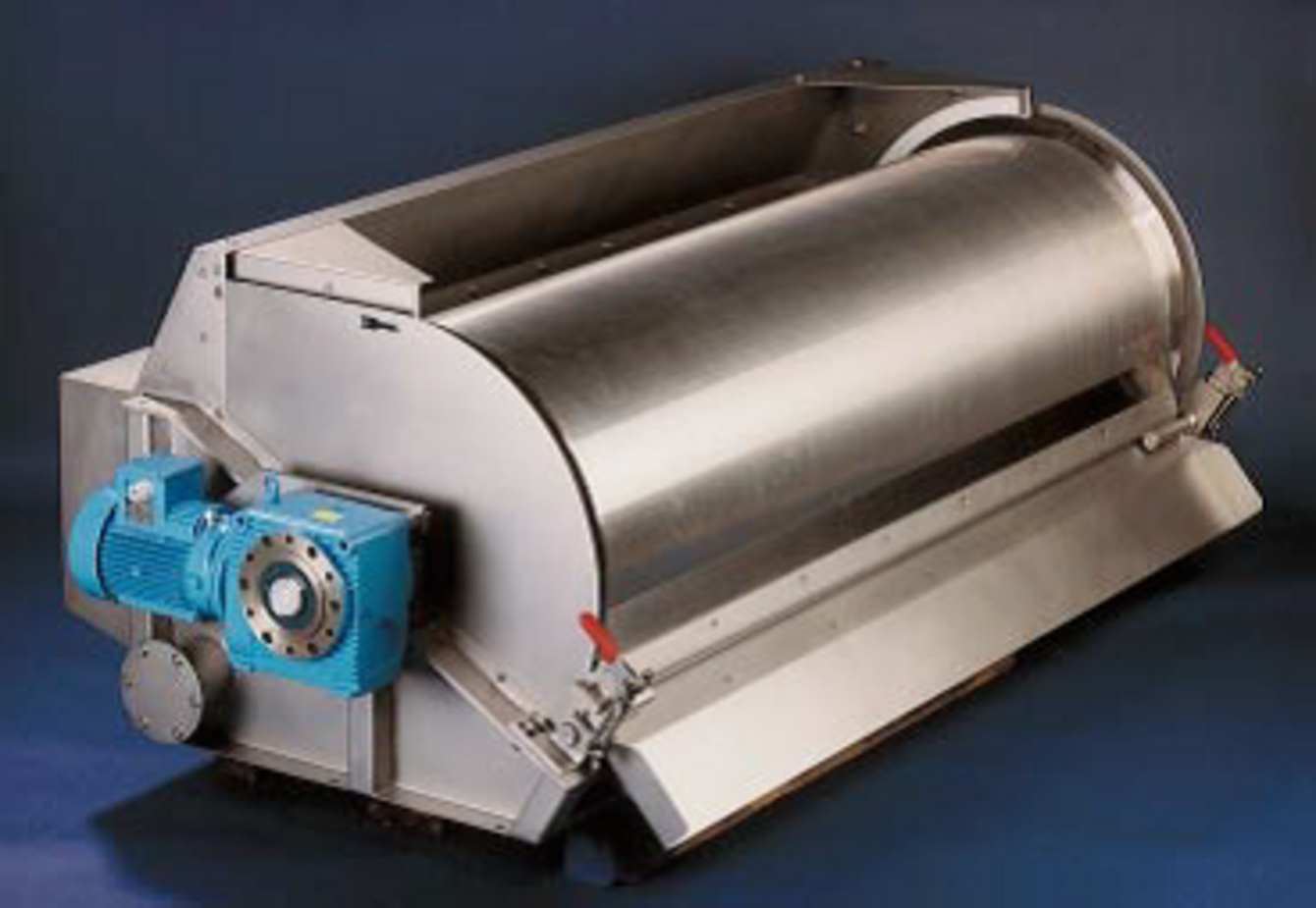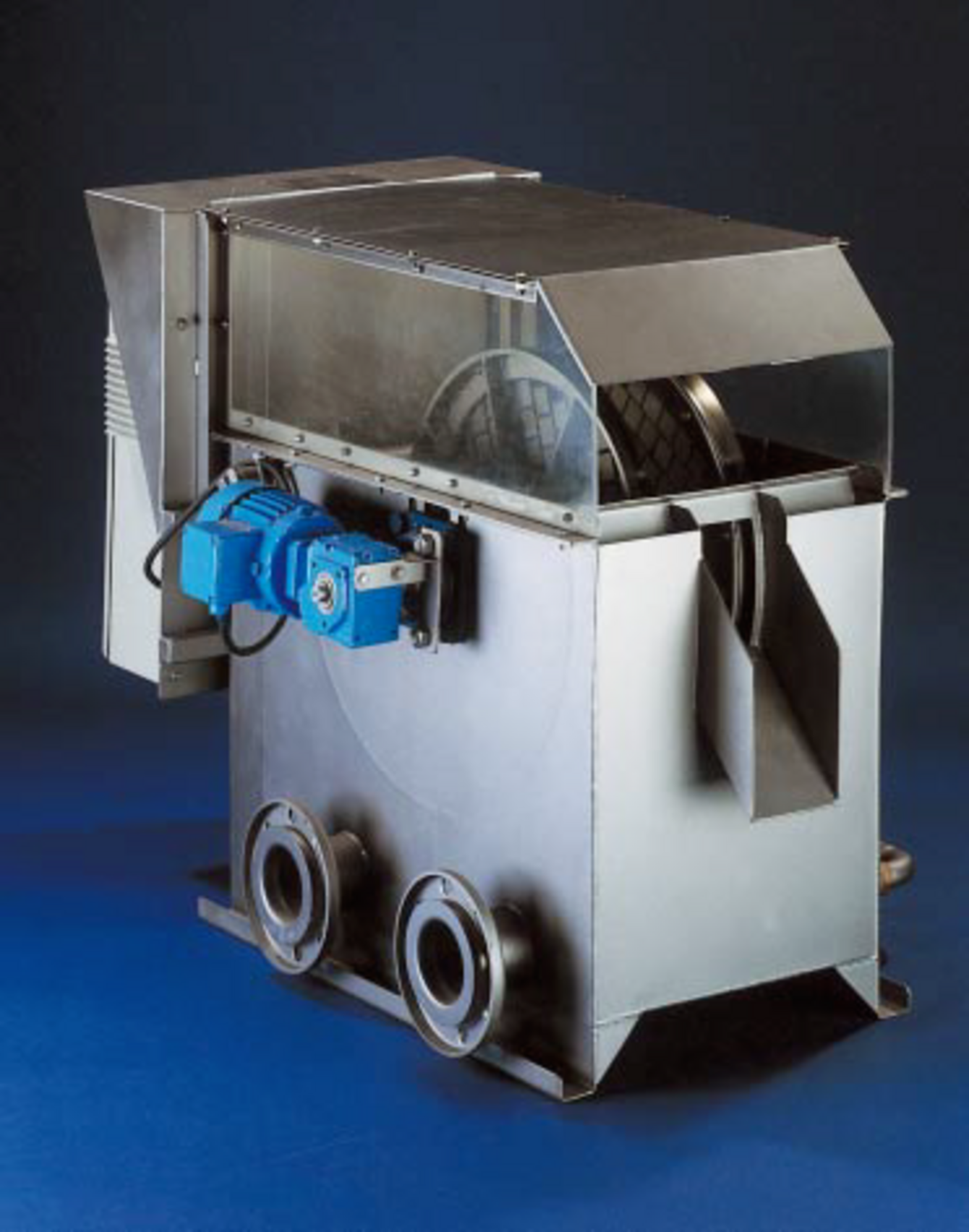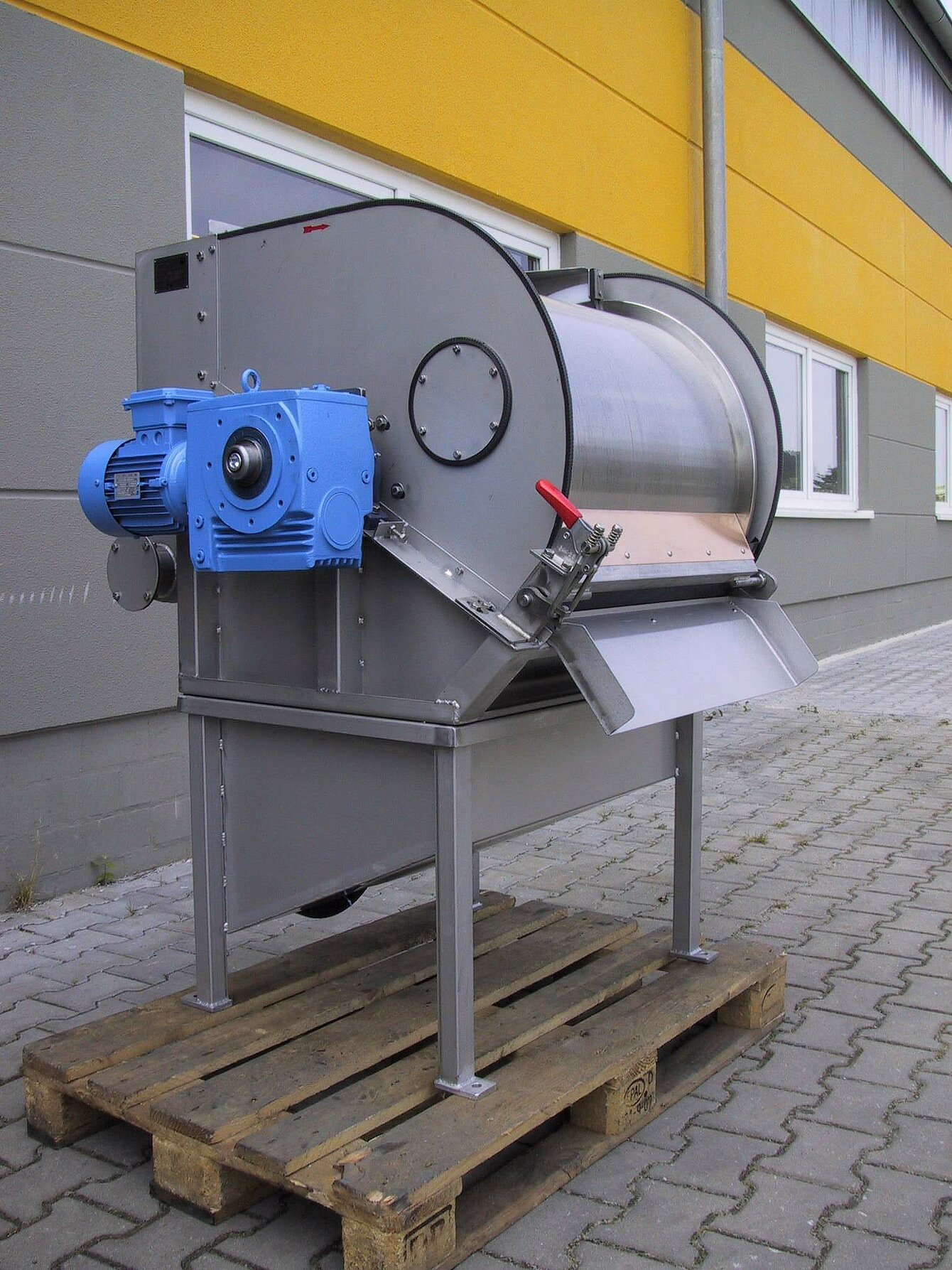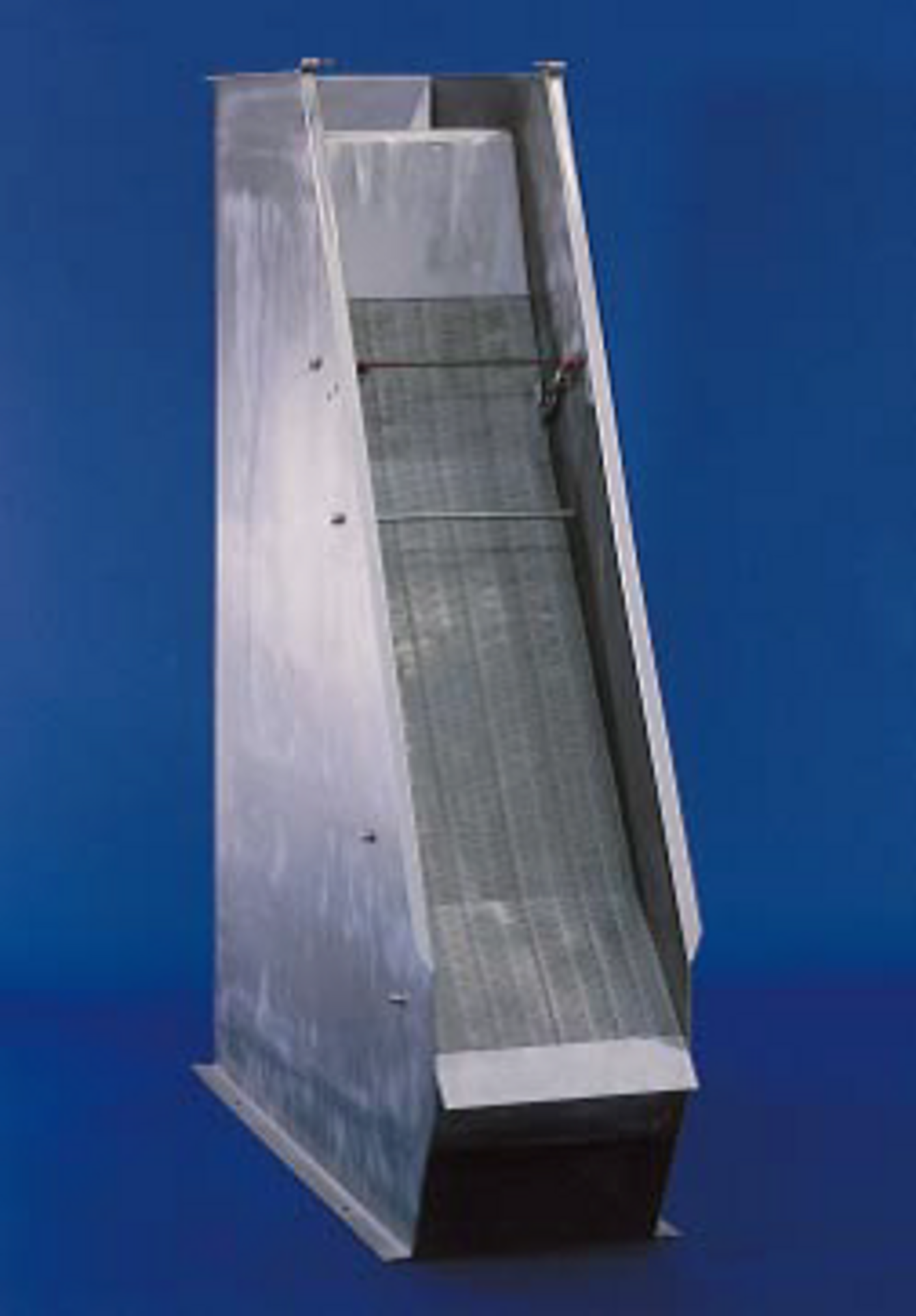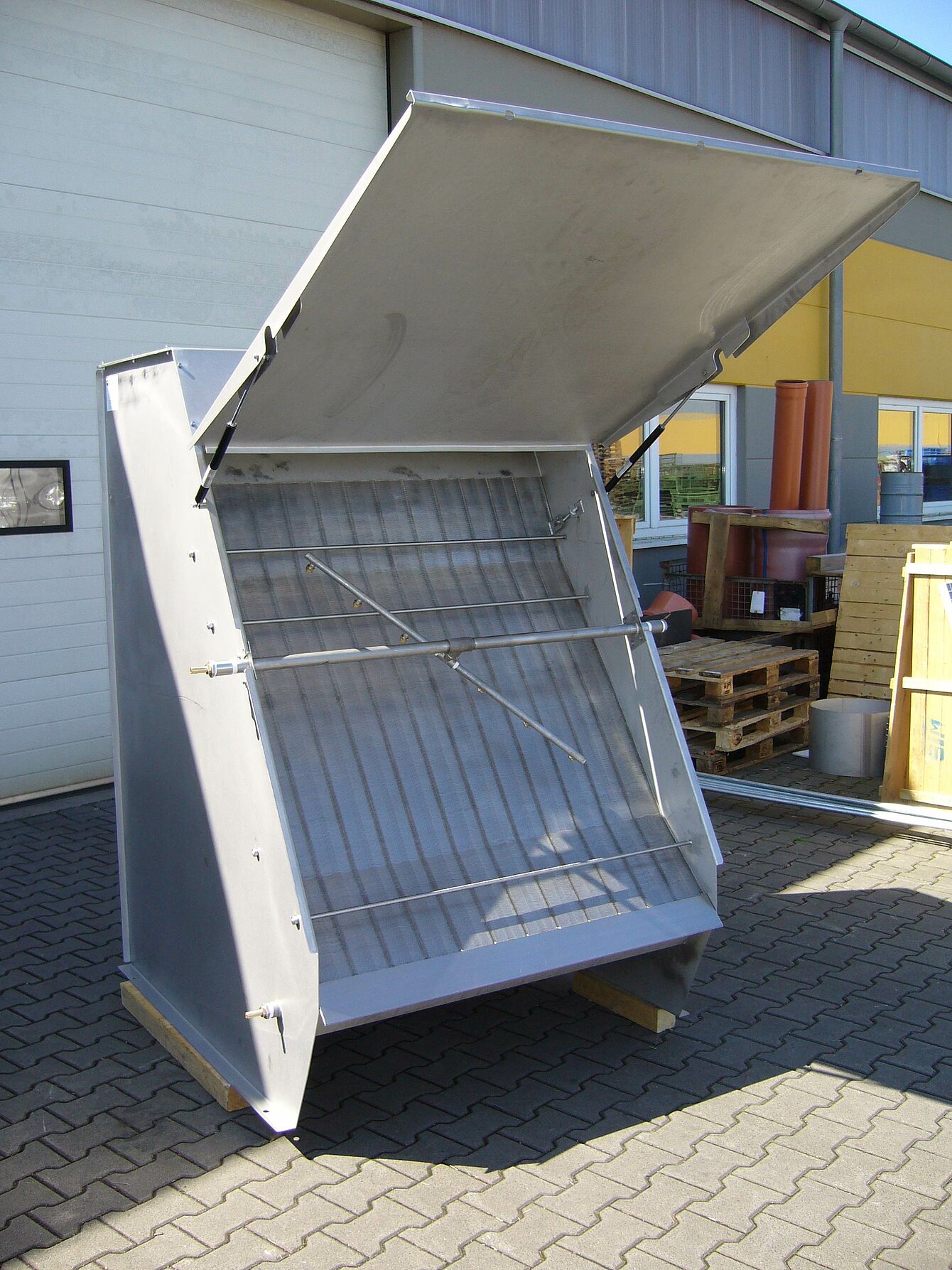 Features and technical data
HTMS DRUM SHEAR SCREEN

Sizes: HTSS 612 to 615,
HTSS 912 to 921, HTSS 1215 to 1221,
HTSS 1515 to 1530
Mesh sizes: 0.25 mm - 2.5 mm
Throughput: 30 - 500 m3/hr
depending on slot size and sediment load
Accessory: Spraying system for screen cleaning
on the outside and inside,
High-pressure screen cleaning system
with linear slide for the removal of particularly
sticky solids

HTMS DRUM MESH SHEAR SCREEN

Sizes: HTMSS 1215 to 1224,
HTMSS 1520 to 1530
Mesh sizes: 100 μm - 500 μm
Throughput: 50 - 750 m3/hr
depending on mesh size and sediment load
Accessory: Spraying system for screen cleaning
on the outside and inside,
High-pressure screen cleaning system with linear slide for
removal of particularly sticky solids

DRUM SCREEN

Sizes: HTS 603 to 618, HTS 915 - 930
Mesh sizes: 0.25 mm - 2.5 mm
Throughput: 30 - 1700 m3/hr
depending on slot size and sediment load
Accessory: Spraying system for screen cleaning

HDFS ROTATING FINE SCREEN

Sizes: HDFS 751, HDFS 752,
HDFS 753, HDFS 754
Mesh sizes: 50 μm - 500 μm
Throughput: up to 150 M3/hr
depending on mesh size and sediment load
Accessory: Spraying system for screen cleaning

HSS STATIC SCREEN

Standard sizes: HSS 500 - HSS 2000 with
height of 2000 mm.
Mesh sizes: 0.5 mm - 2.5 mm.
Throughput: 10 - 300 m3/hr depending
on slot size and sediment load
Accessory: cleaning device for the screen plate,
closed design