hoelschertechnic-gorator® GmbH & Co. KG plans, delivers and assembles all equipment for municipal and industrial waste water treatment plants.
We provide complete treatment plants in close collaboration with planning agencies, sewage boards, municipalities and industry. Existing plants can be modernised or expanded. We use system components that we have made ourselves and work together with competent partners to deliver effective and economical waste water solutions.
Alongside product quality, preventative servicing is a prerequisite for long-lasting, disruption-free operation. Regular maintenance intervals are also essential. And if the worst comes to the worst, any damaged parts can be replaced. These are all jobs that our service staff will take care of.
hoelschertechnic-gorator® Kläranlage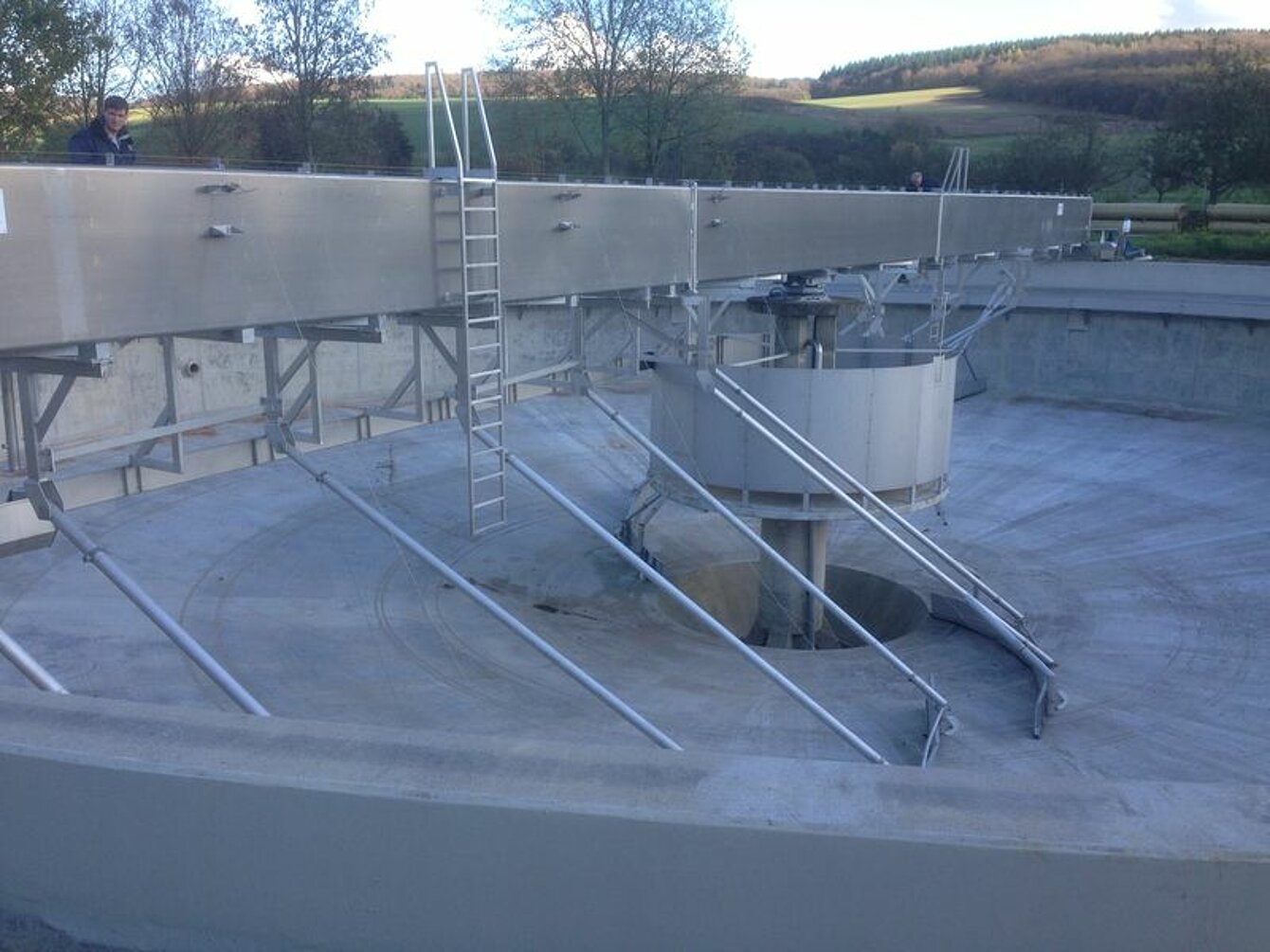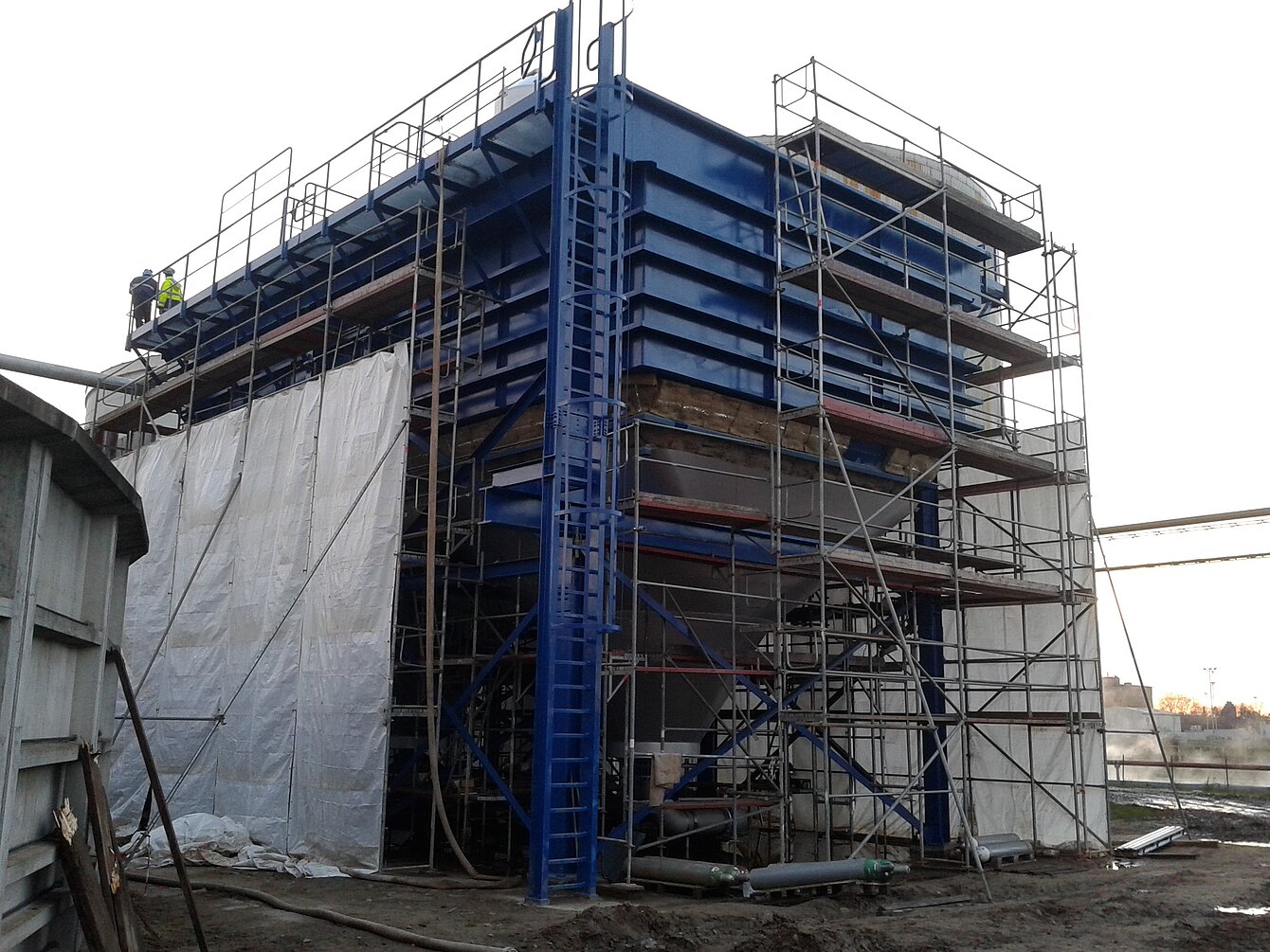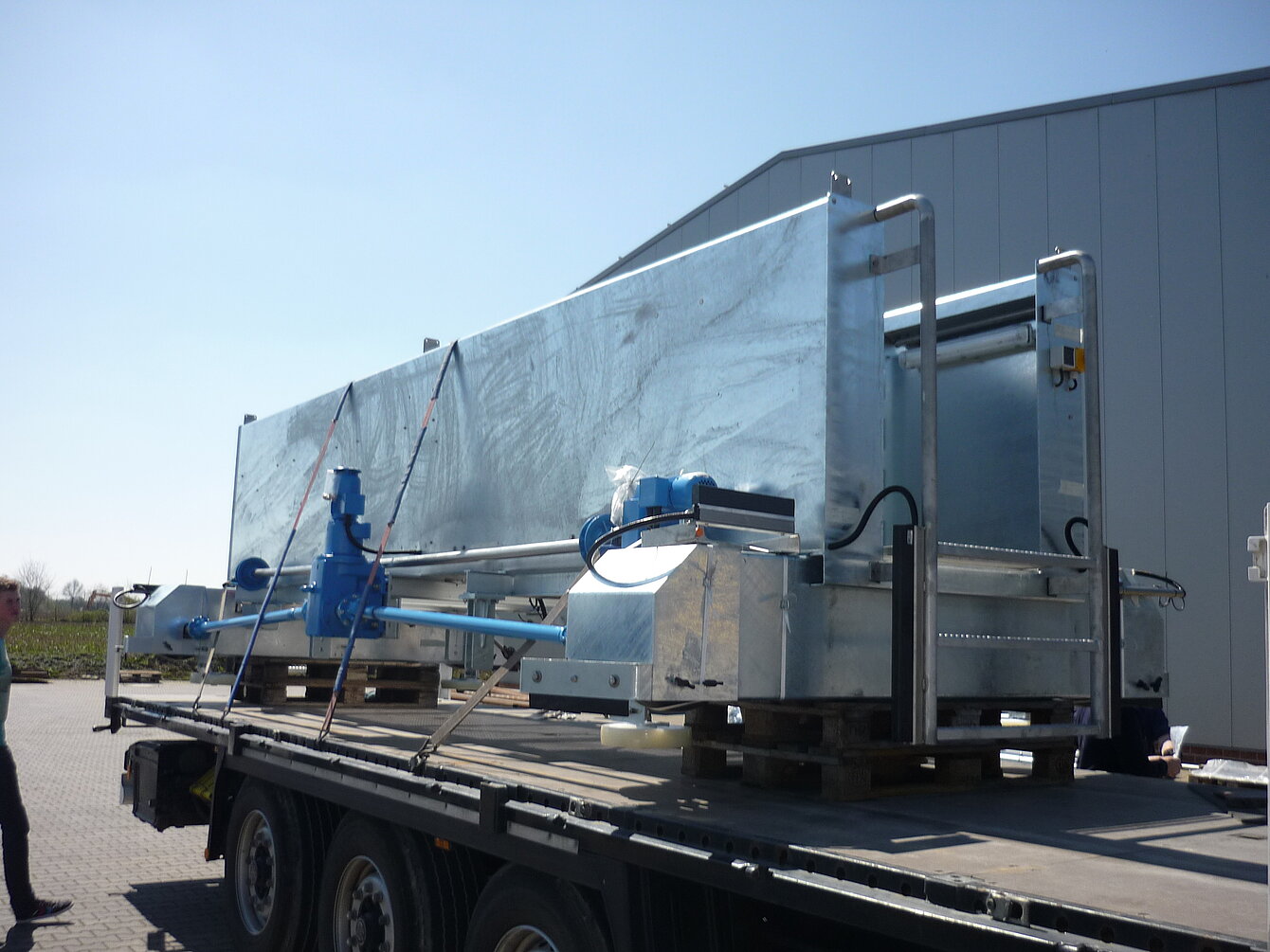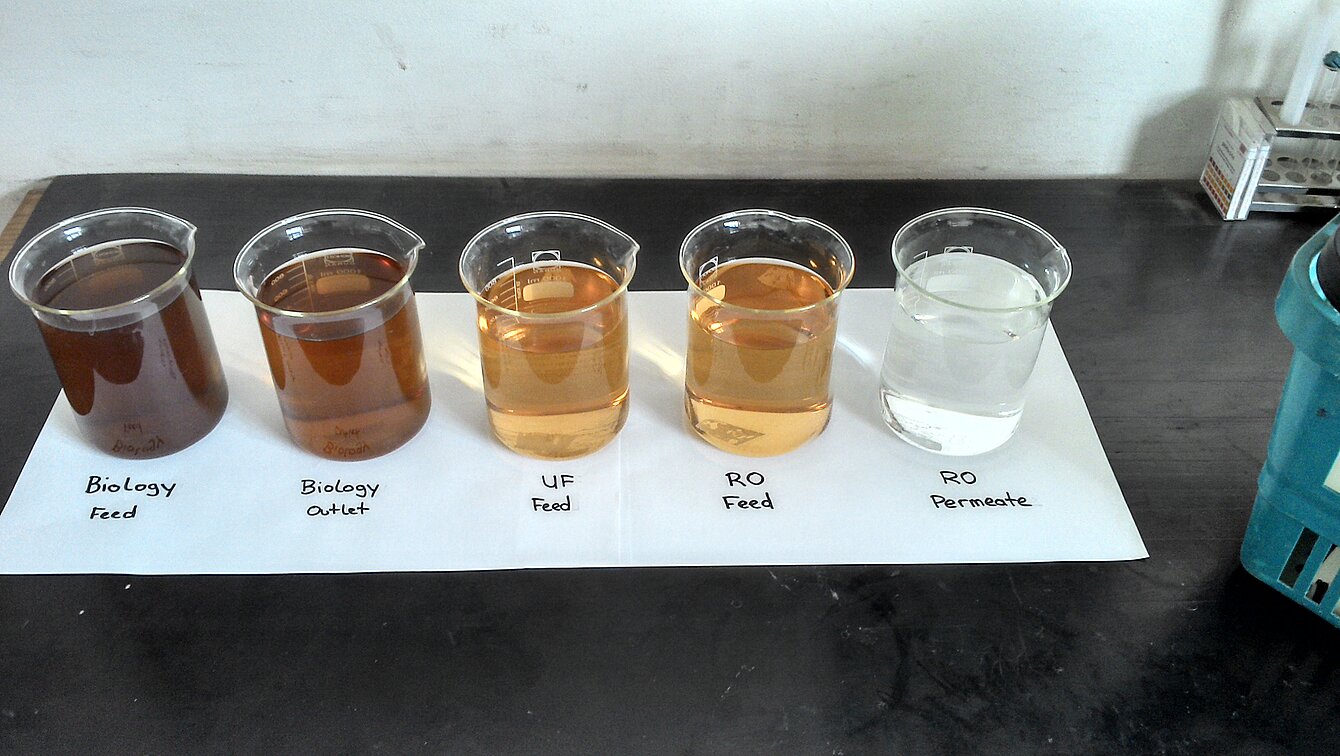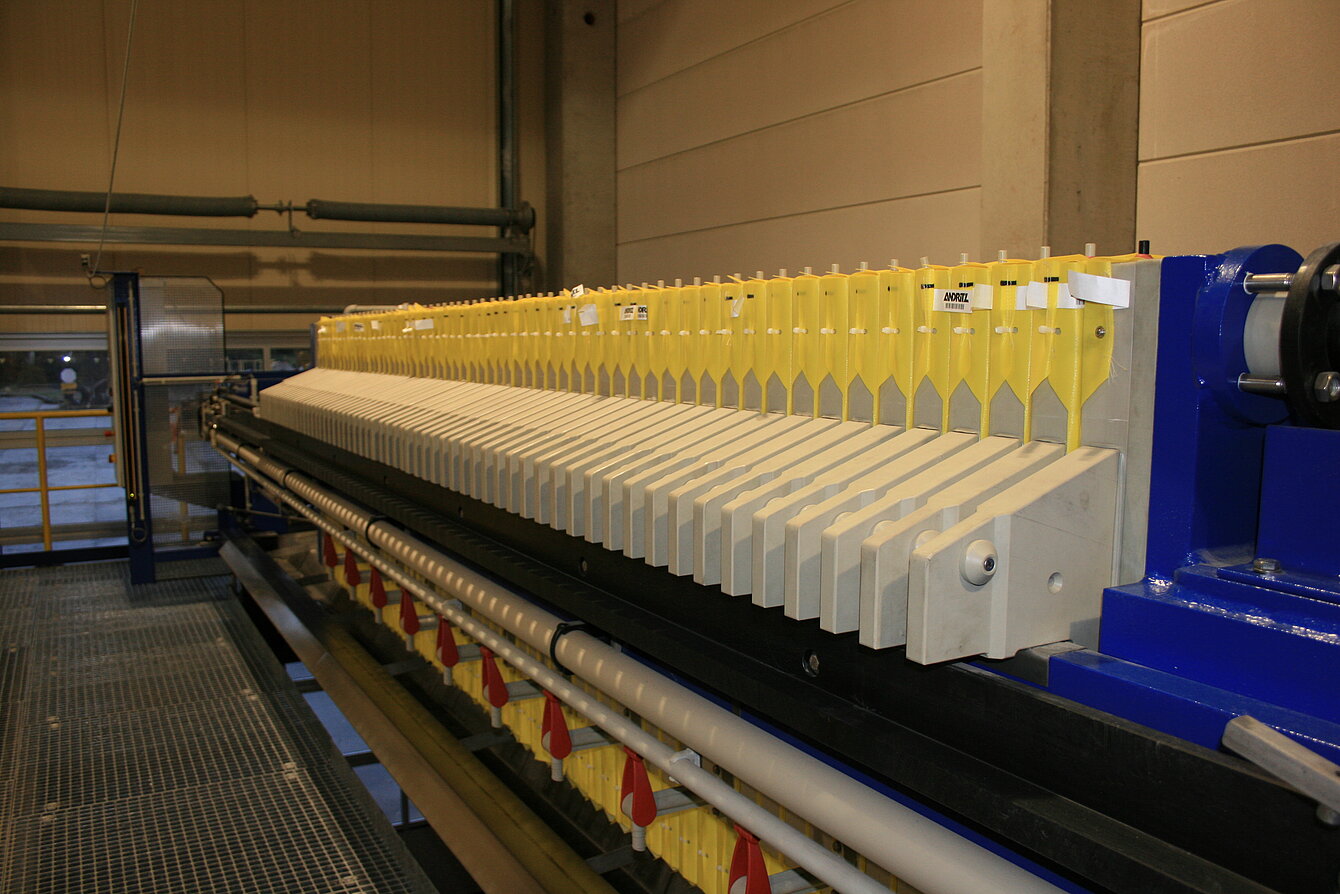 Everything you need in one place
Competent partner for new deliveries, maintenance and conversions
Full service including planning, production, assembly and customer service
Bespoke solutions based on customer requirements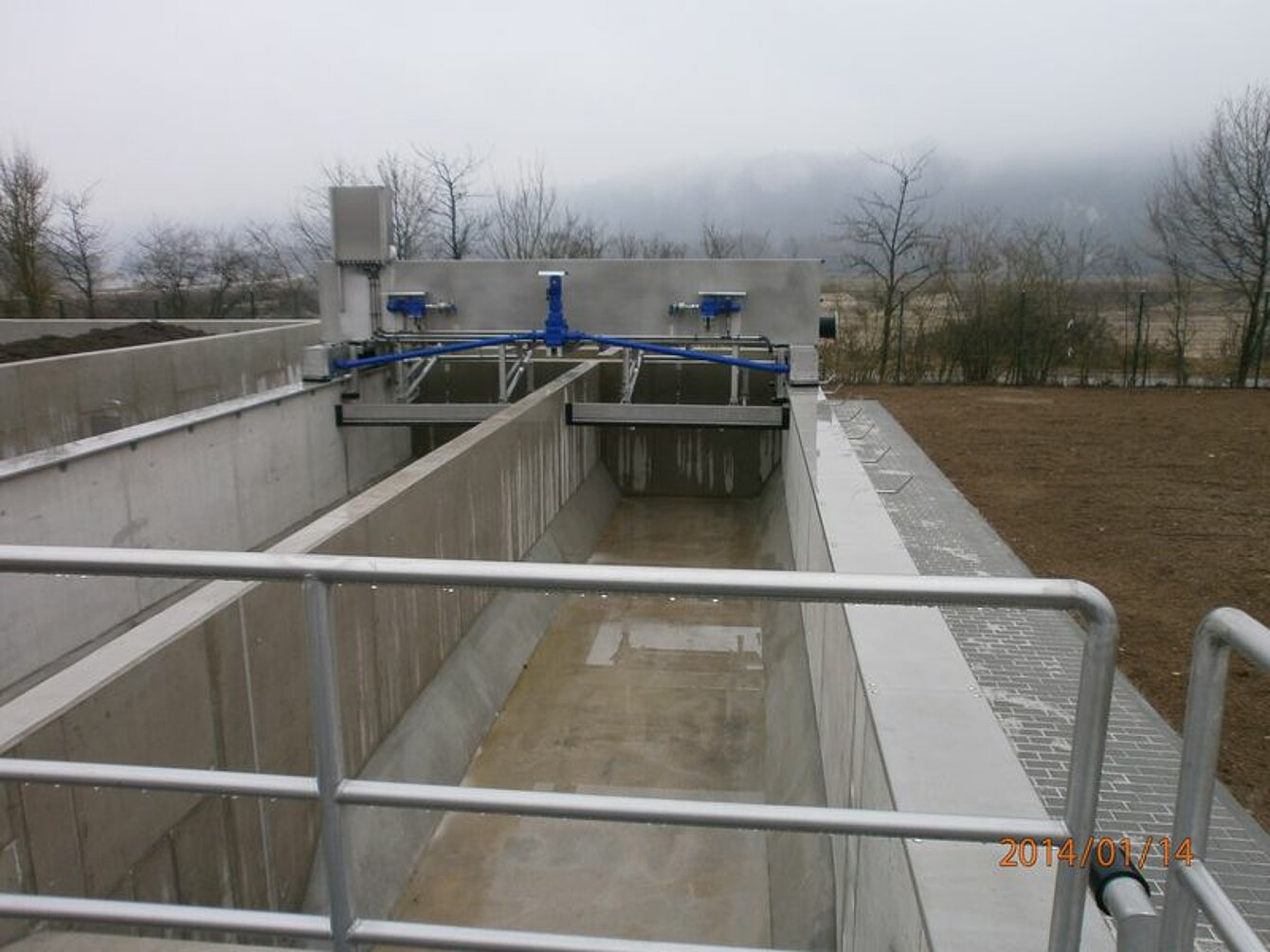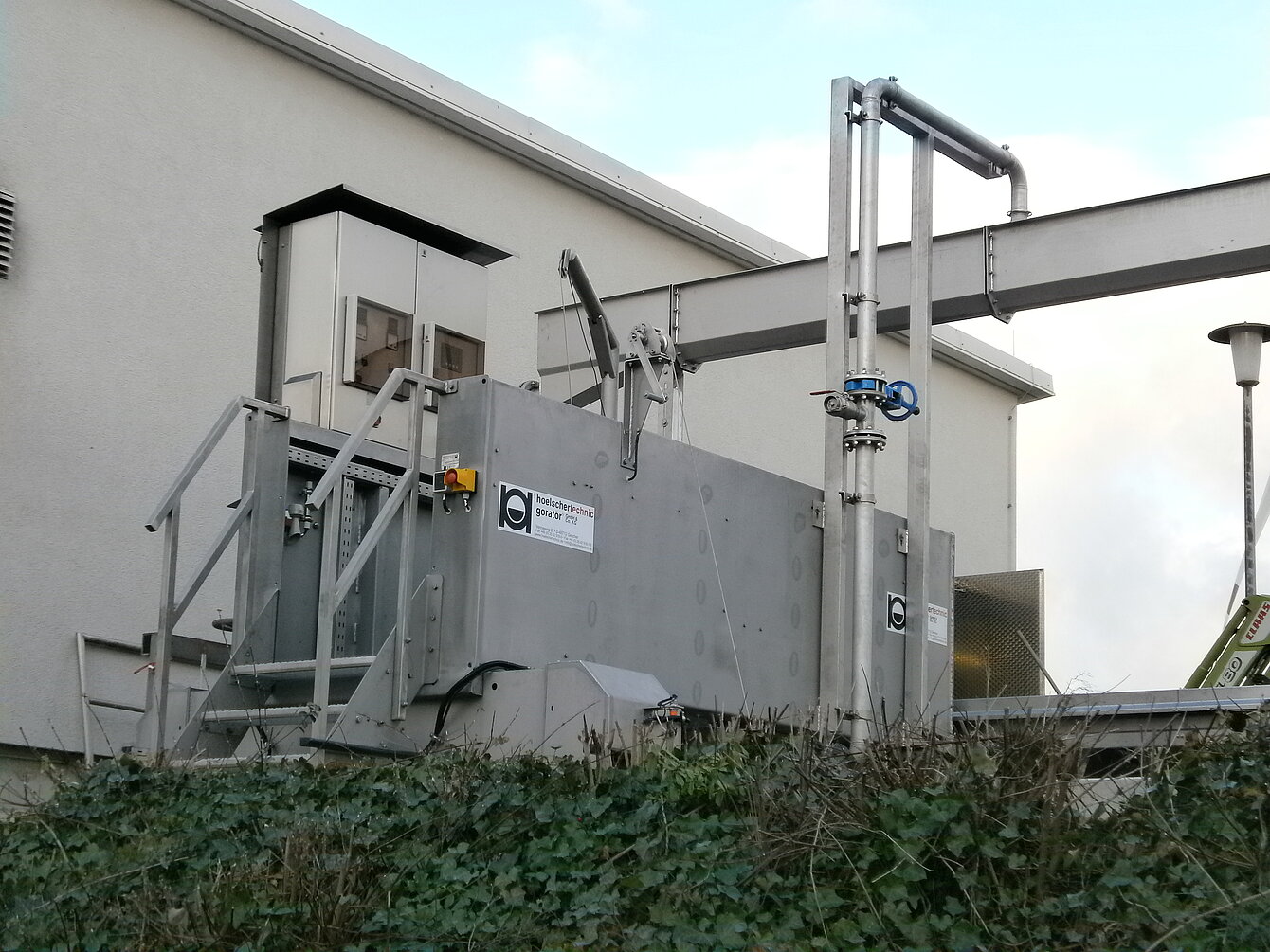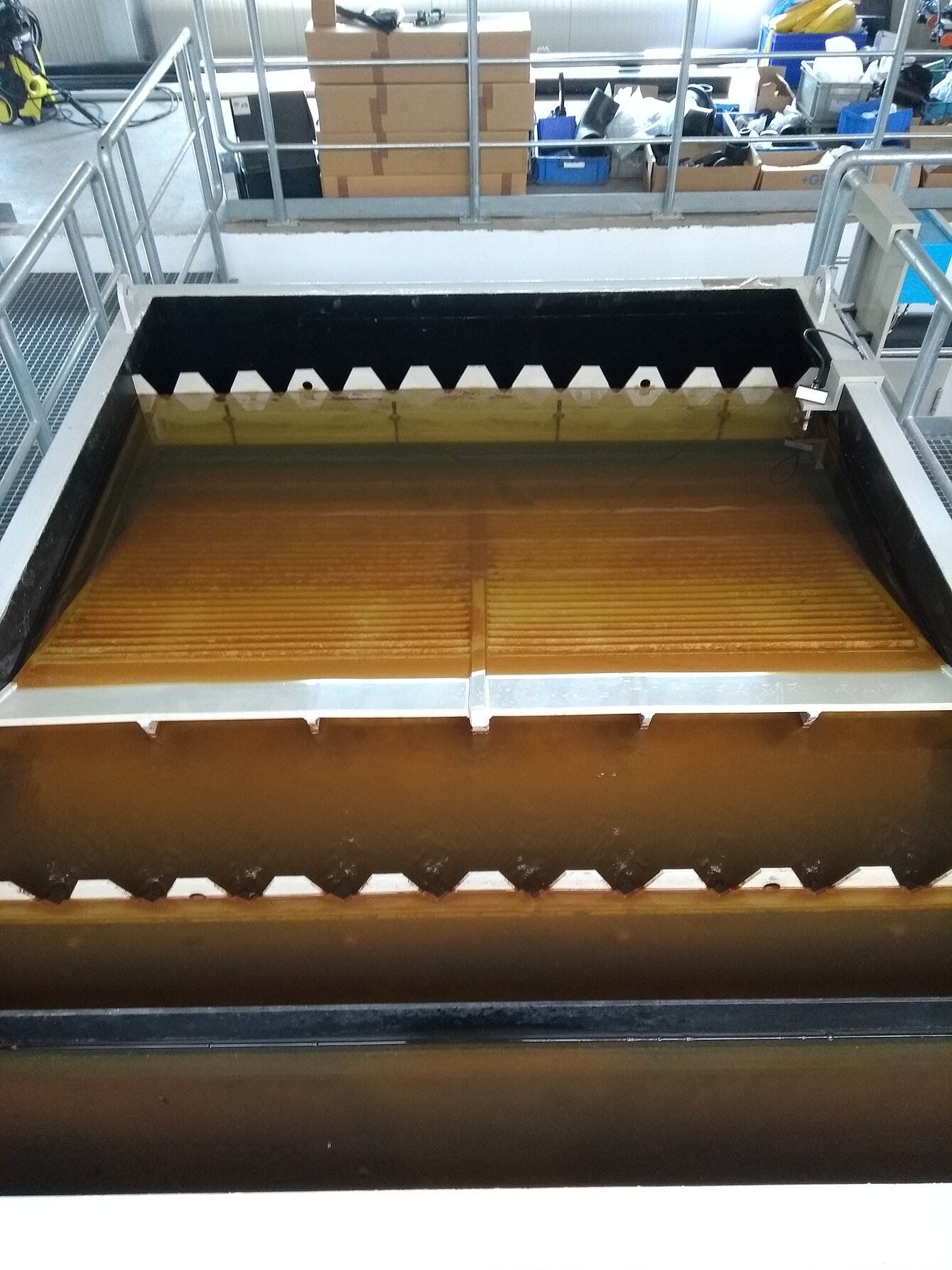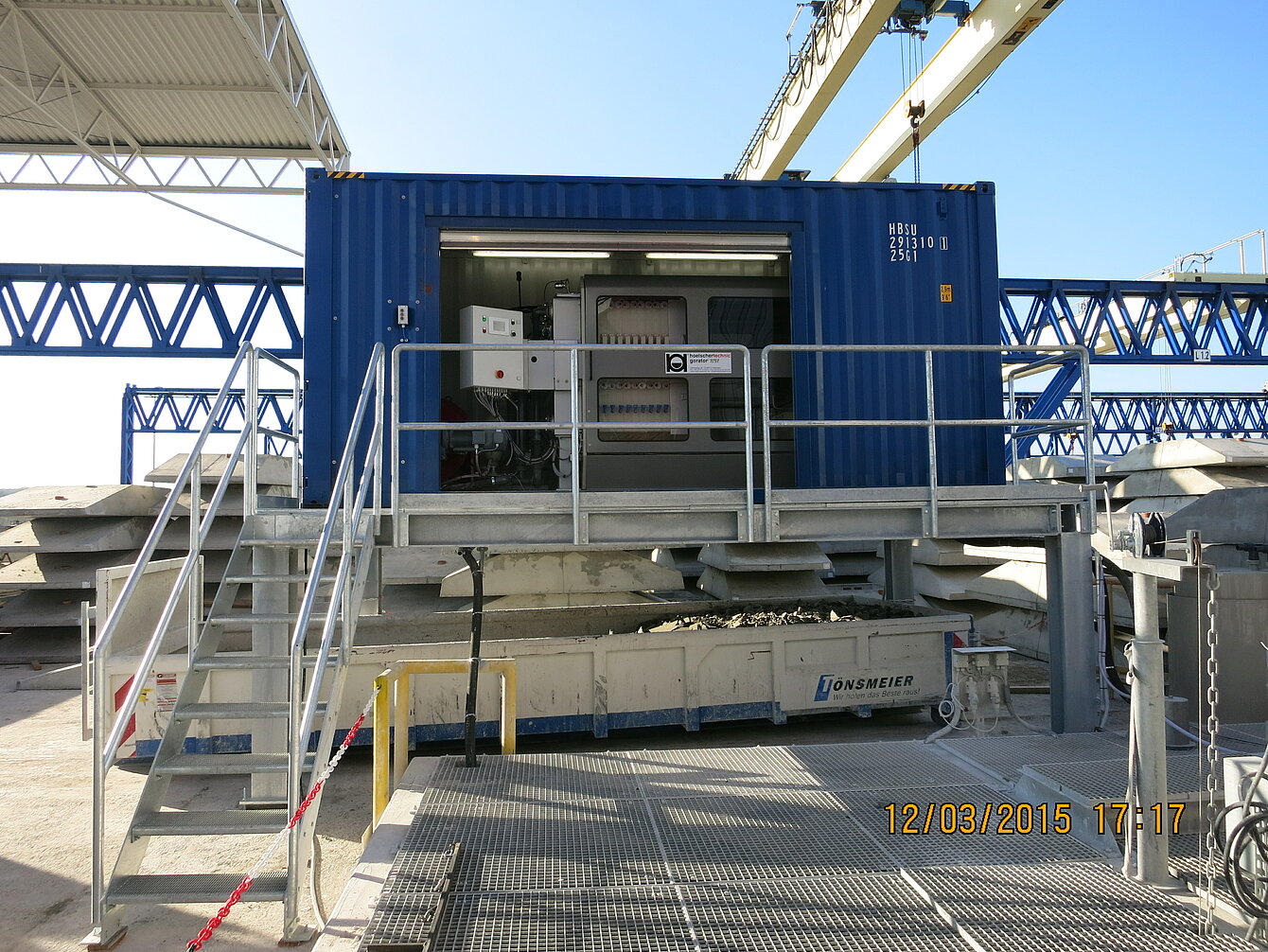 Municipal waste water treatment plants
Industrial waste water treatment plants
Rainwater storage
Pumping stations
Steel mills
Metalworking companies
Power stations
Chemical parks
Refuse incineration plants
Refineries
Food factories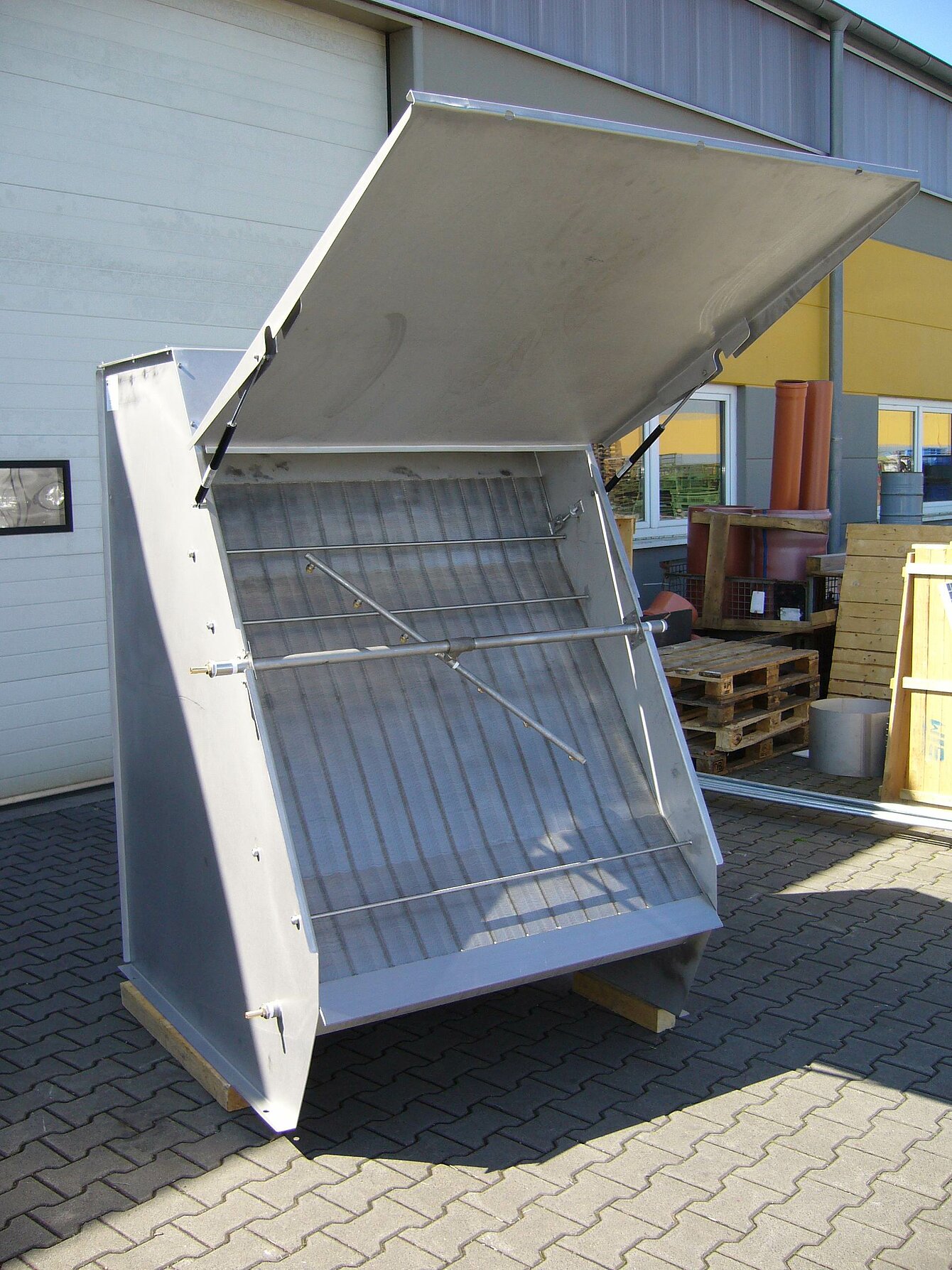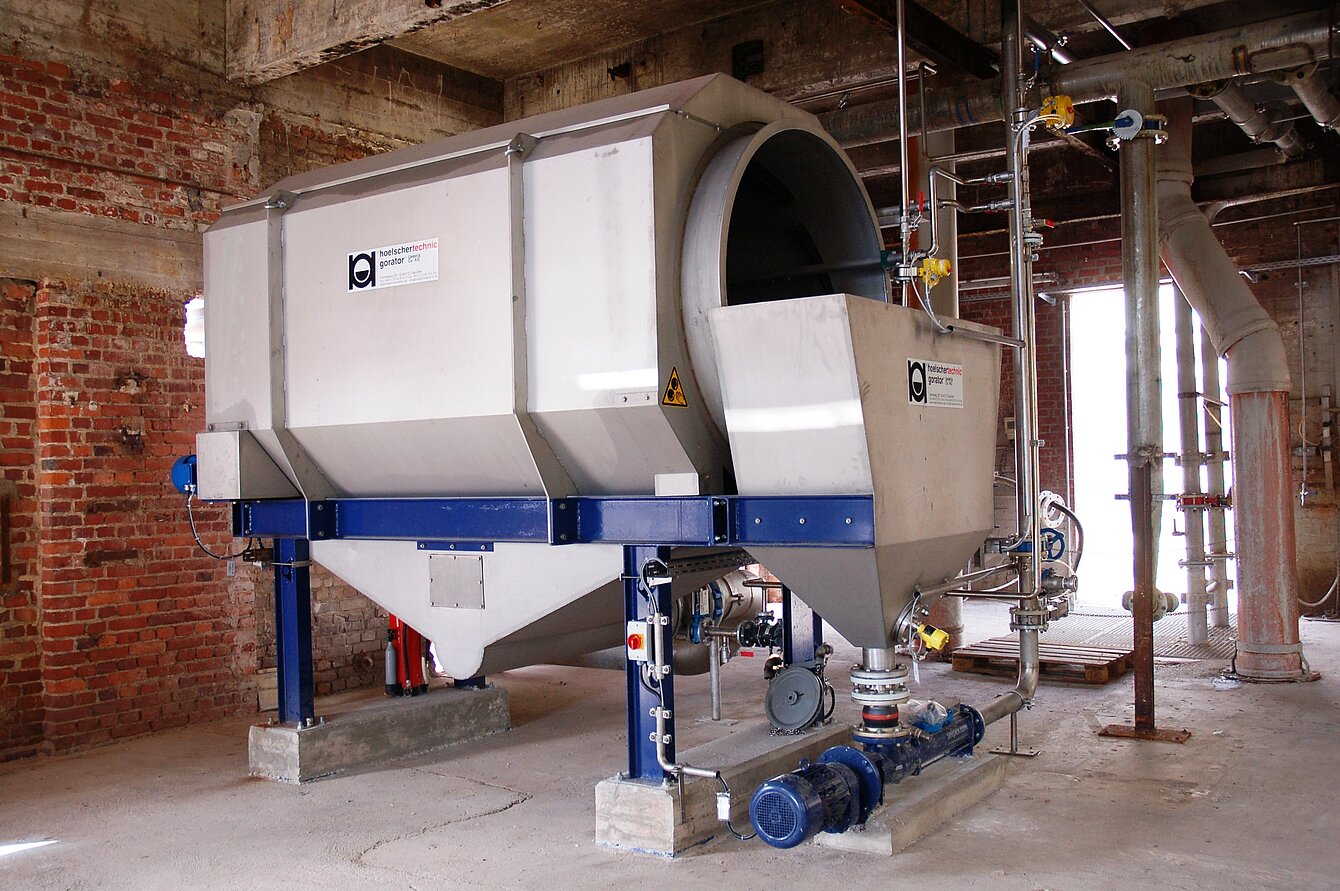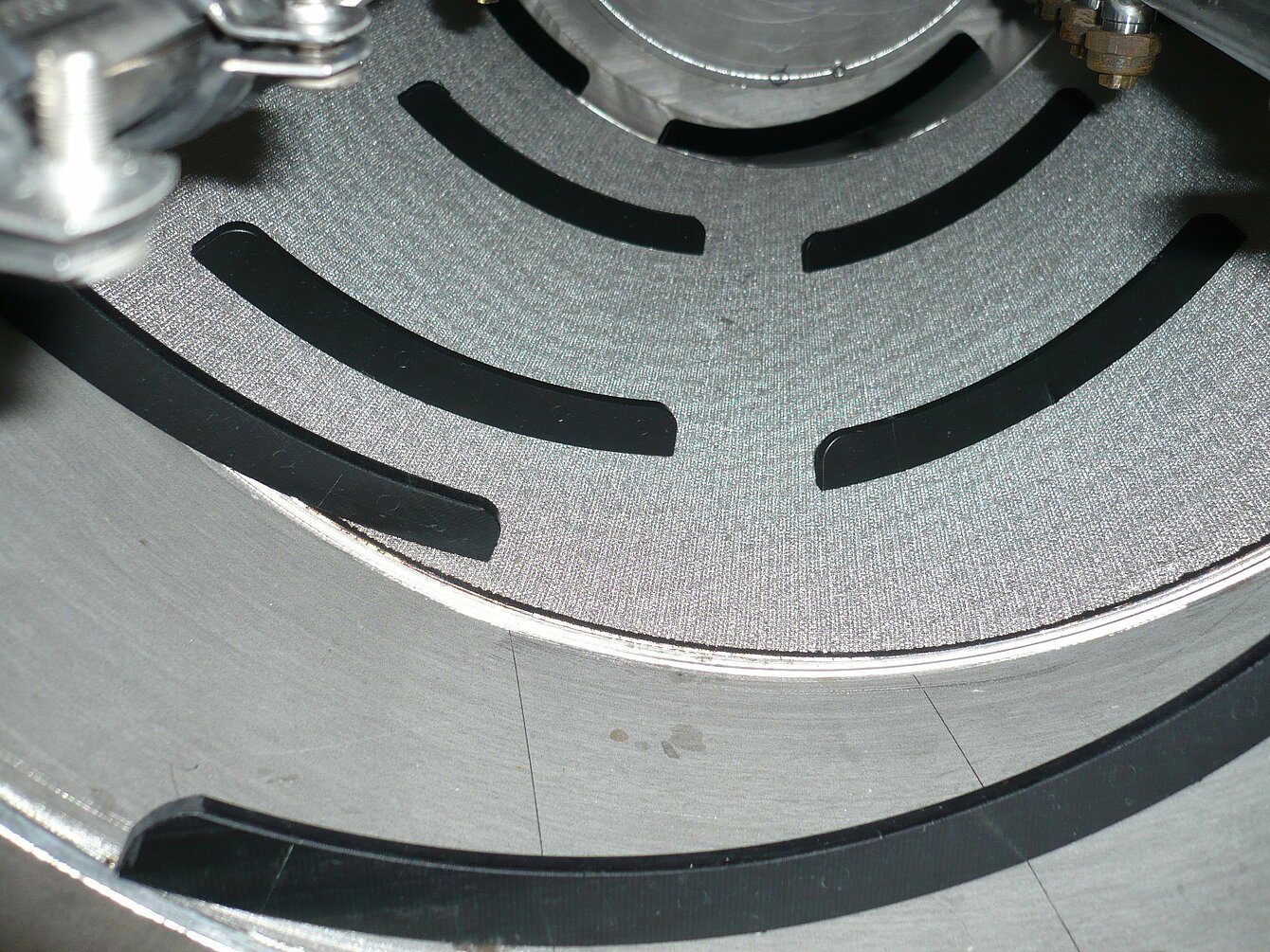 Drum screens
Drum shear screens
Static screens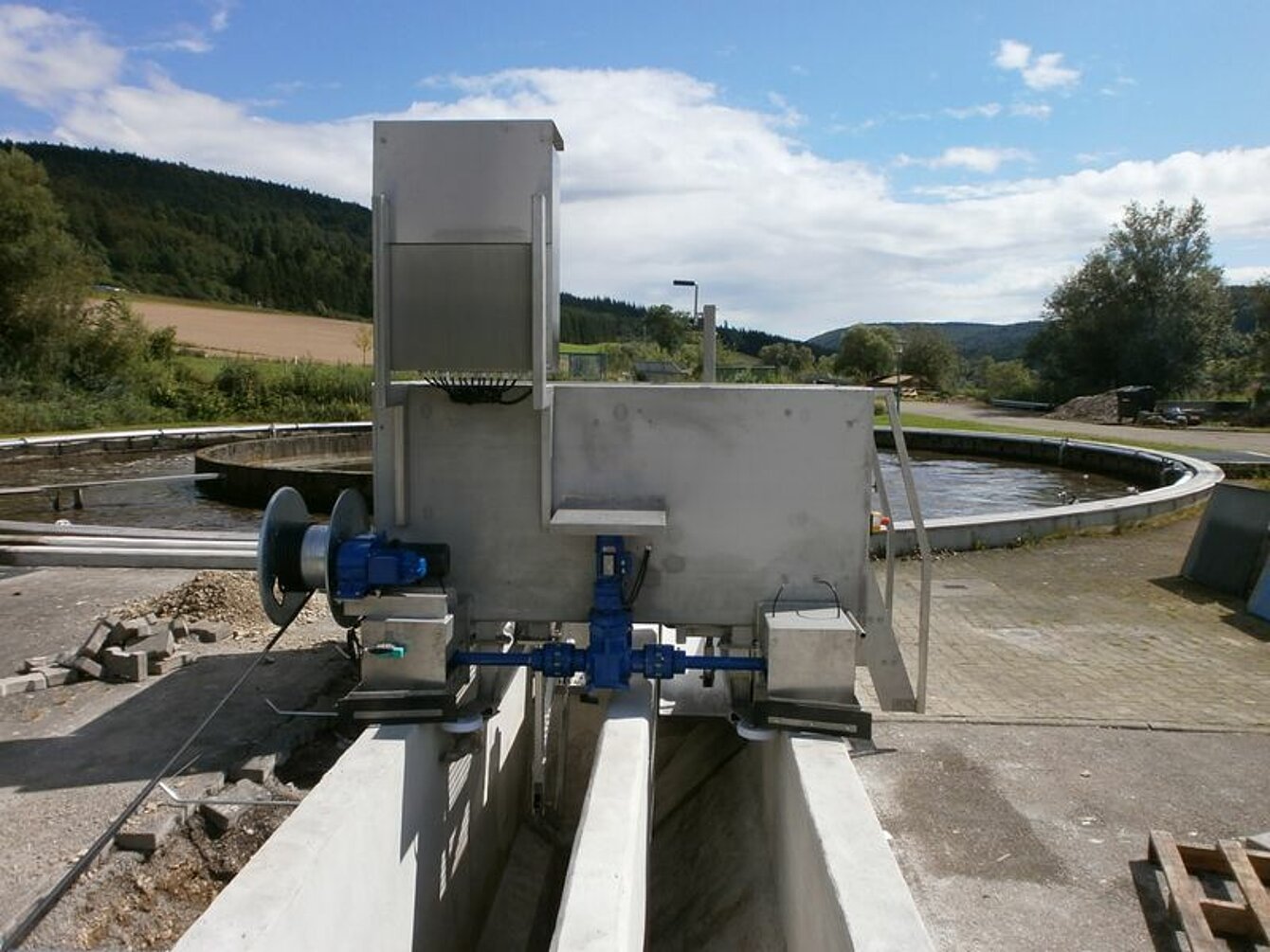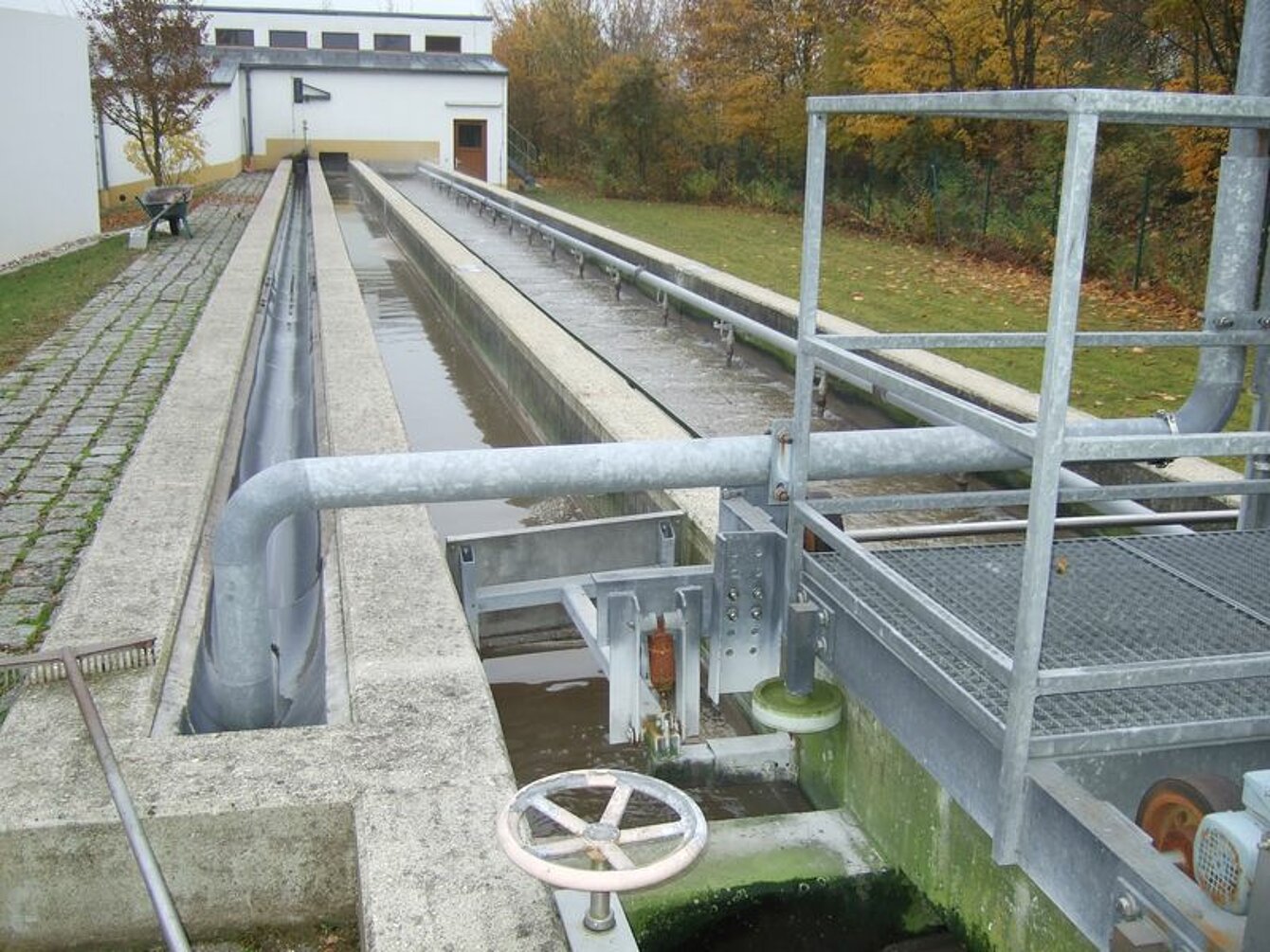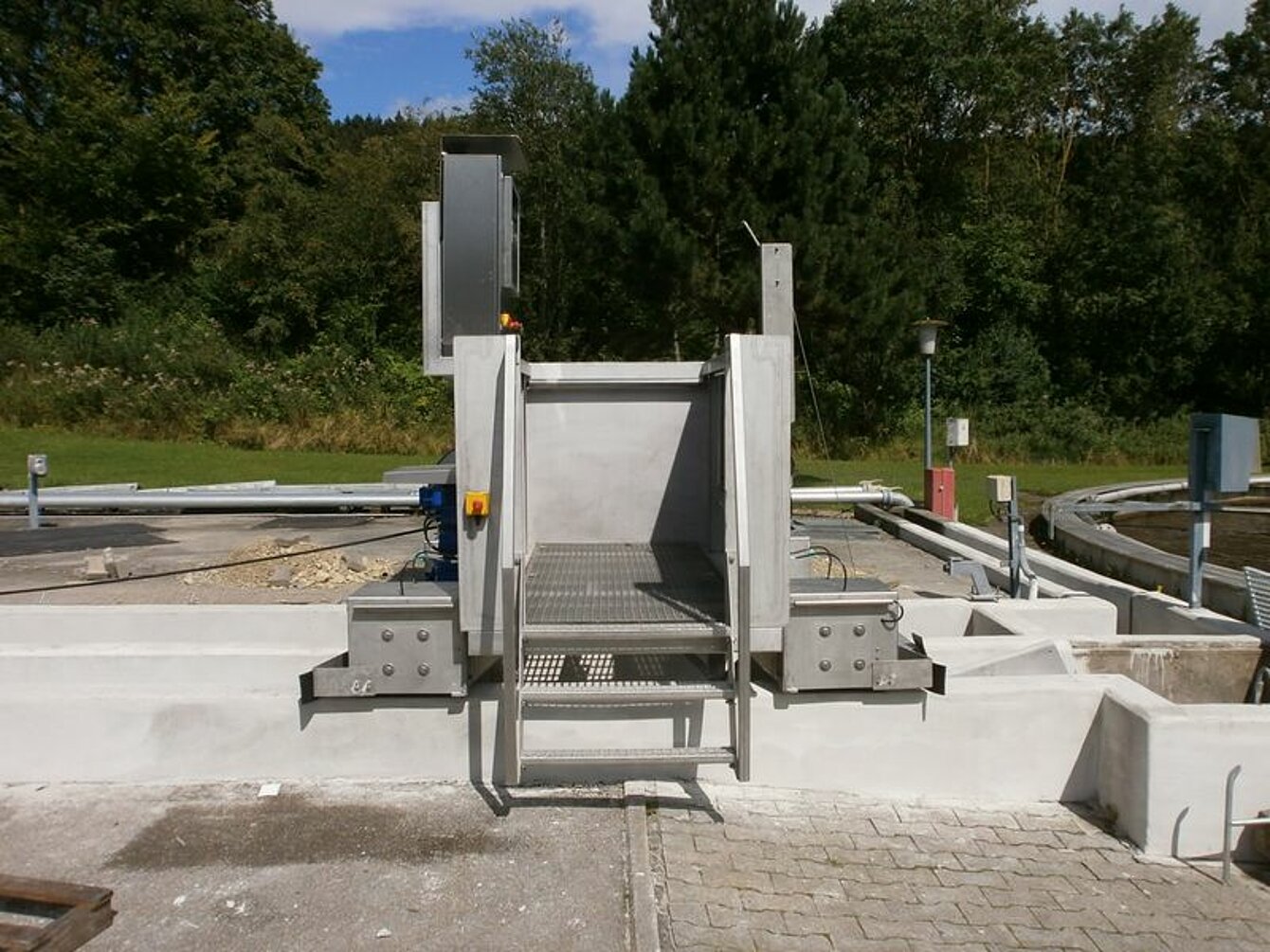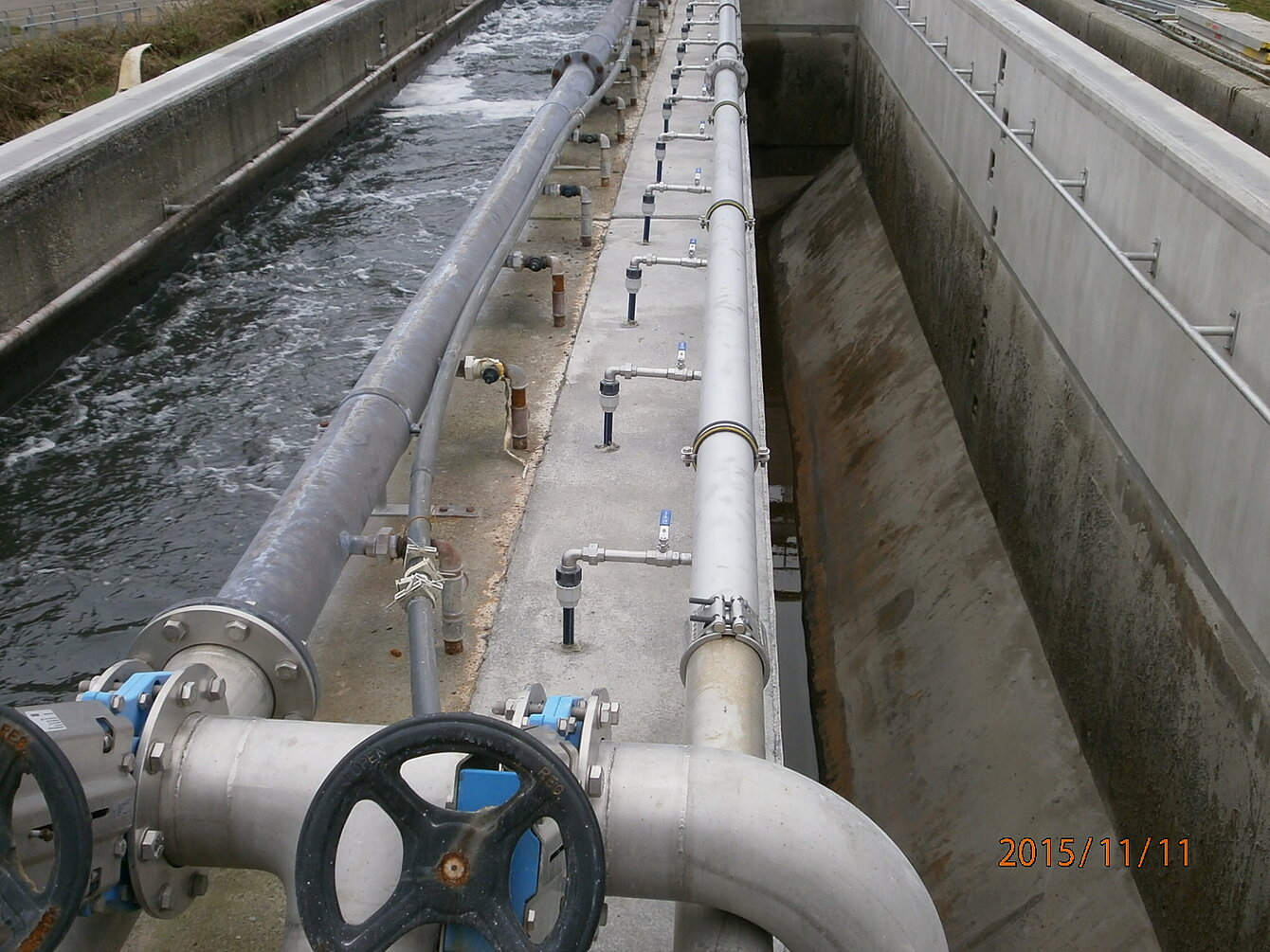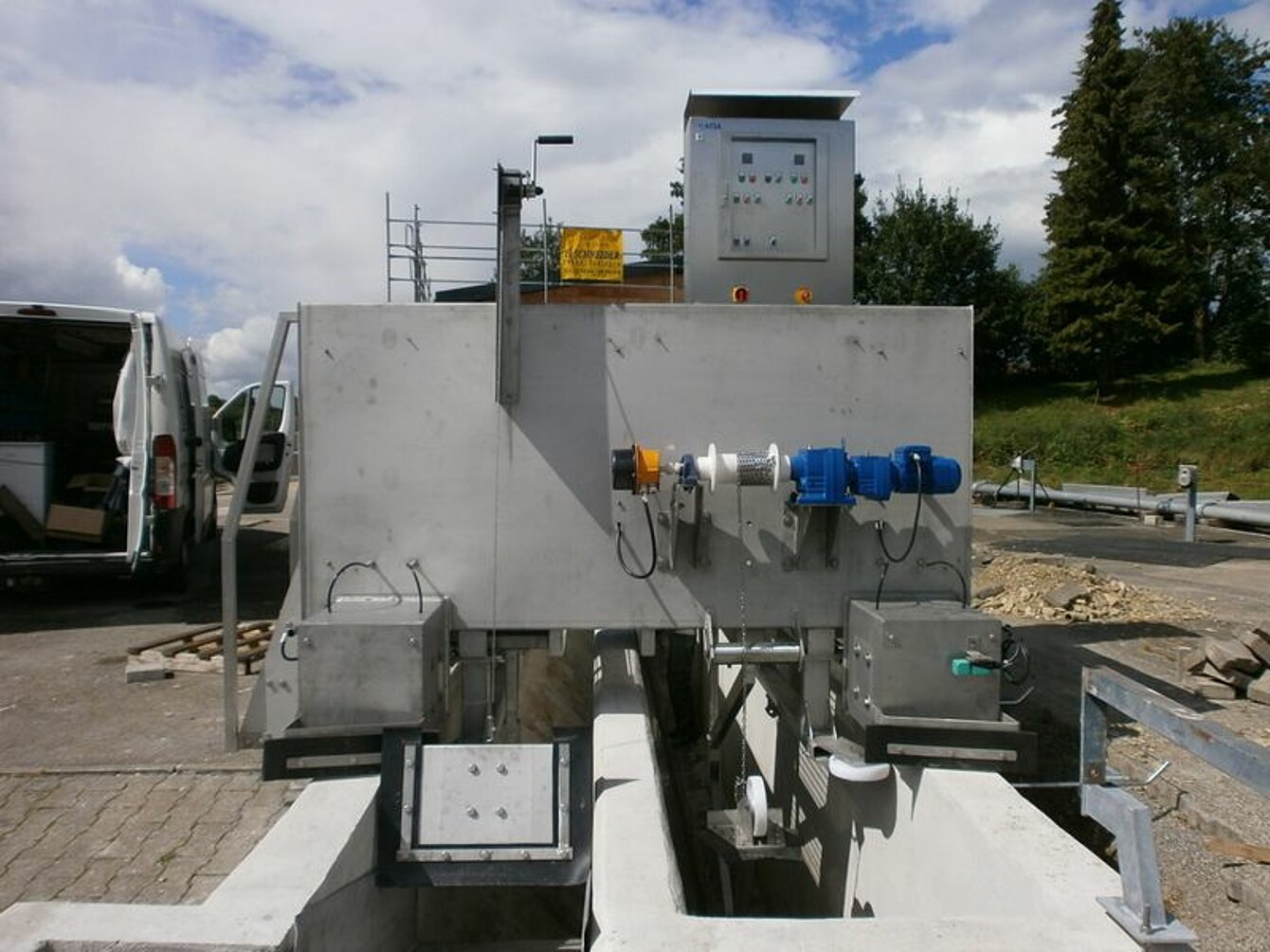 Sand trap scraping and separation
Shield scraper
Suction scraper
Sand collection channel
Grit grader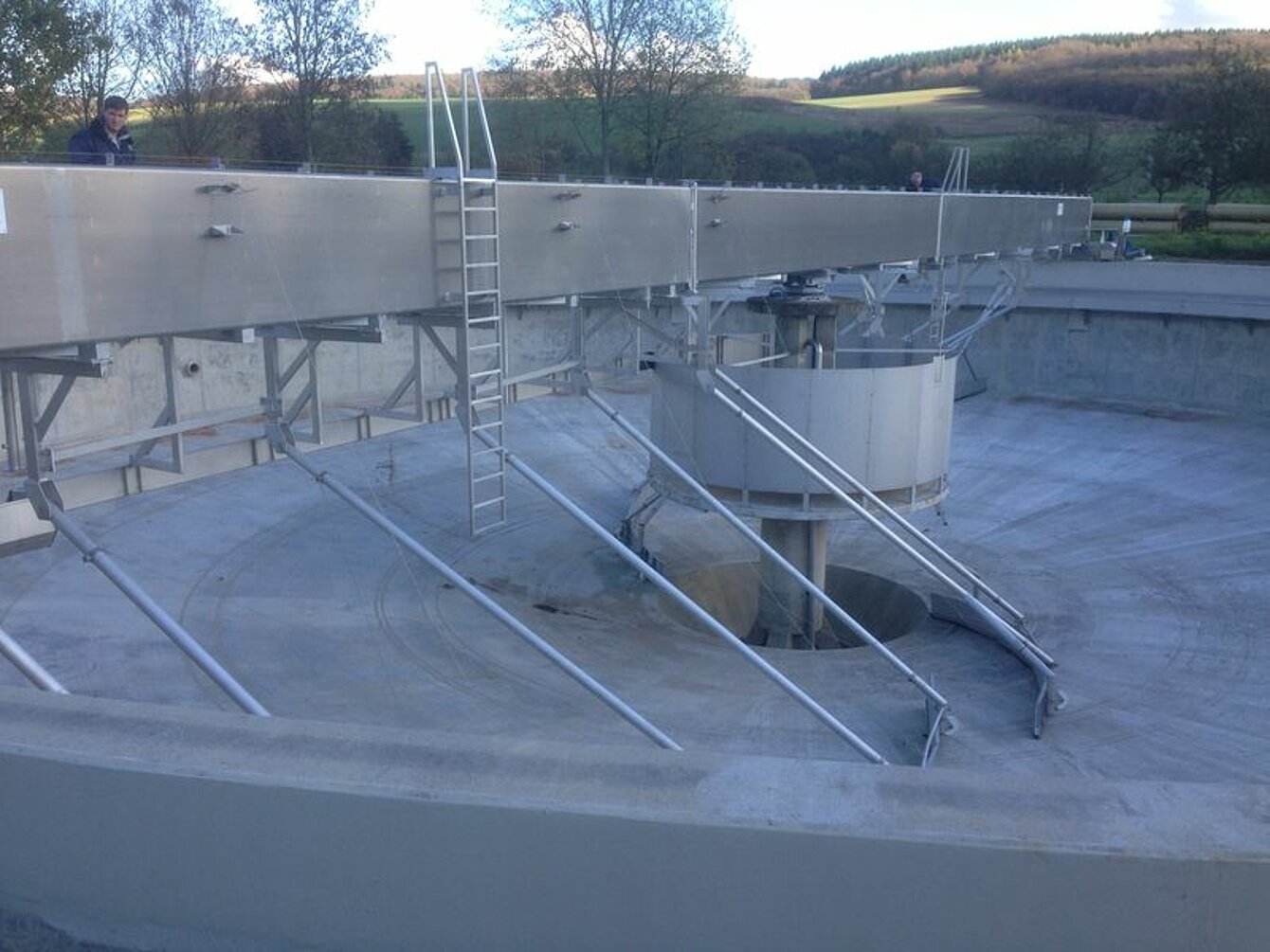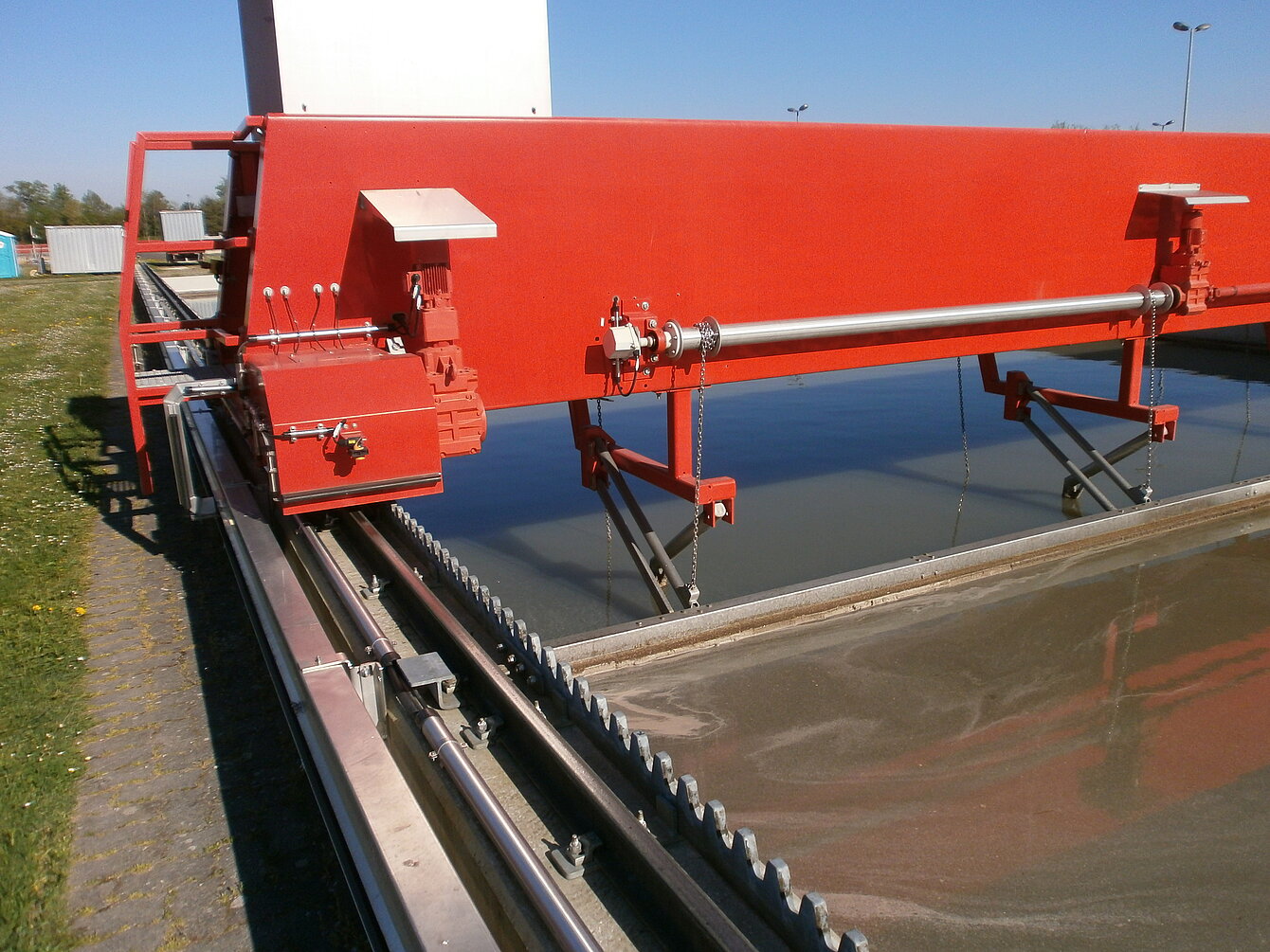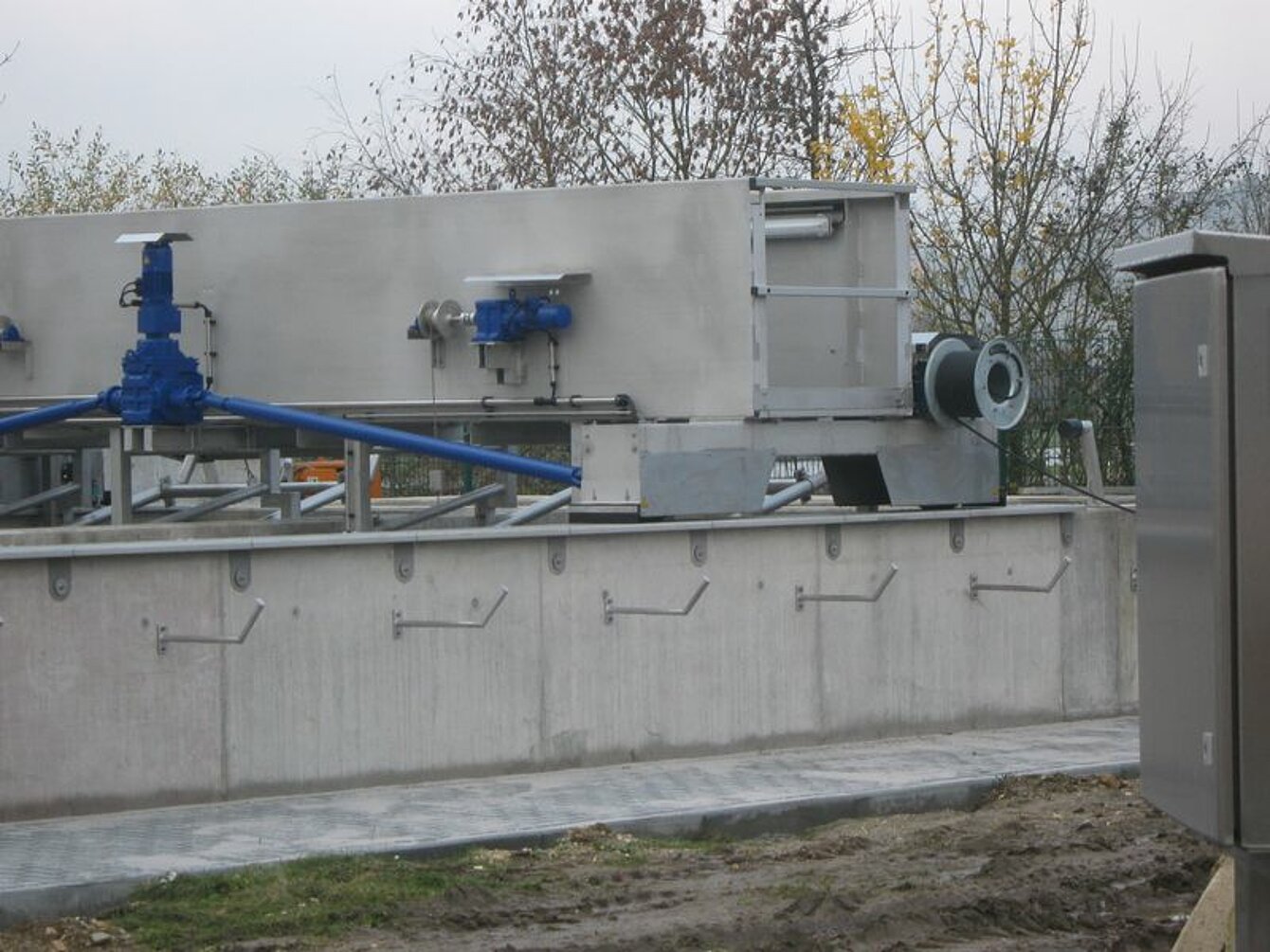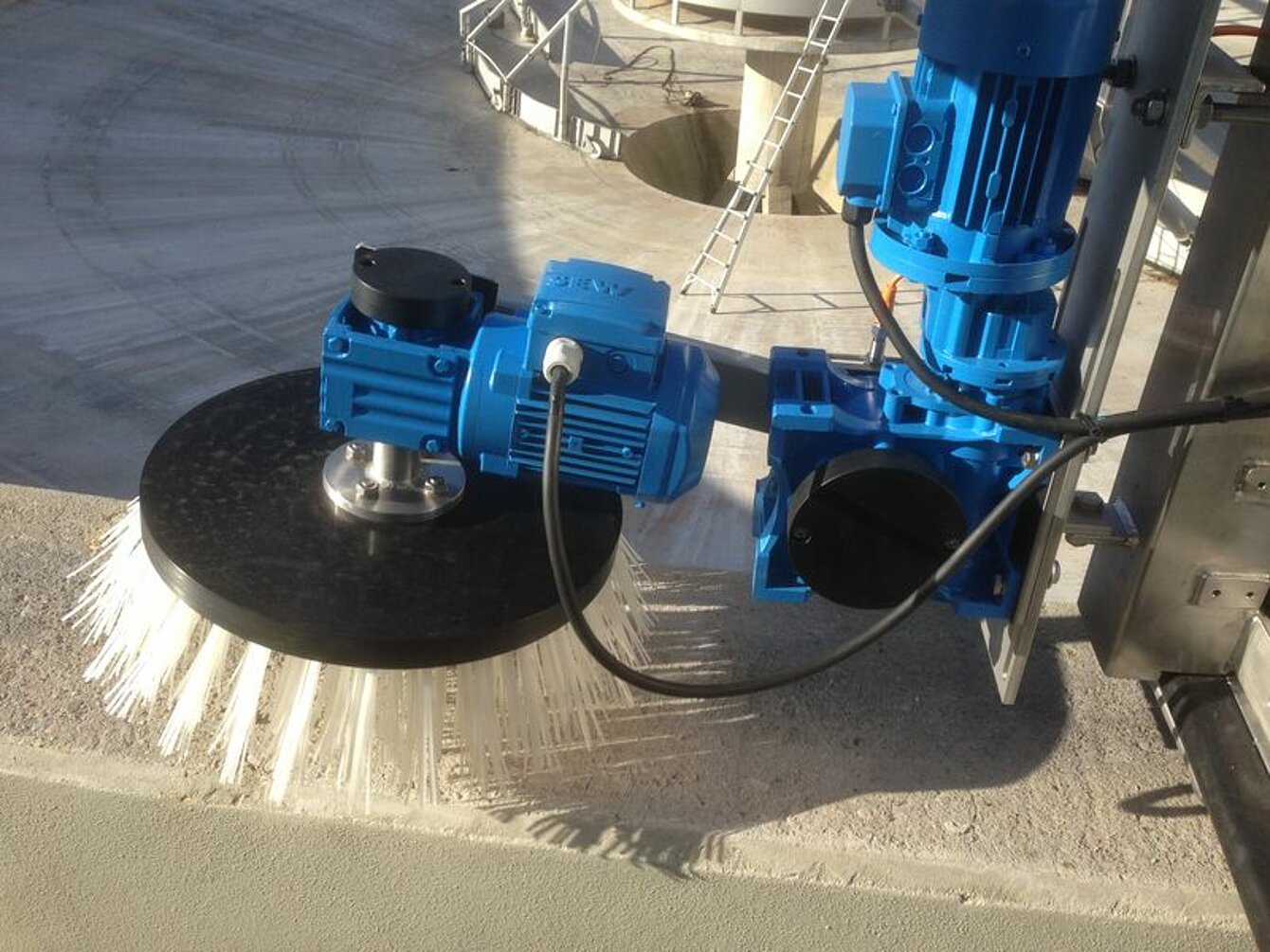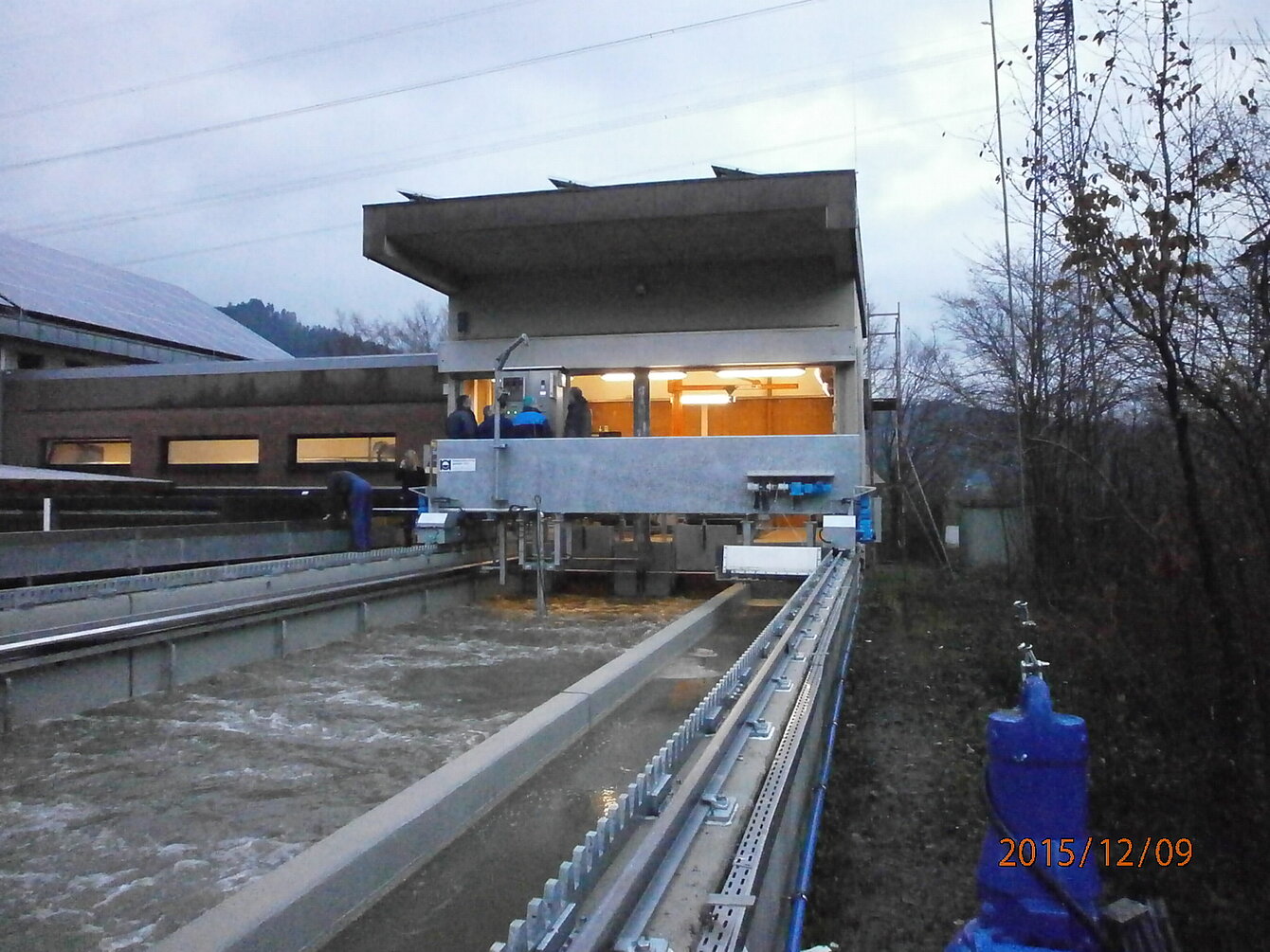 Scraping technology for longitudinal and circular tanks
Solid wall or sectional steel construction
Shield and suction scraping
Floating sludge scraping
Steel, stainless steel, aluminium
Robust, low wear and durable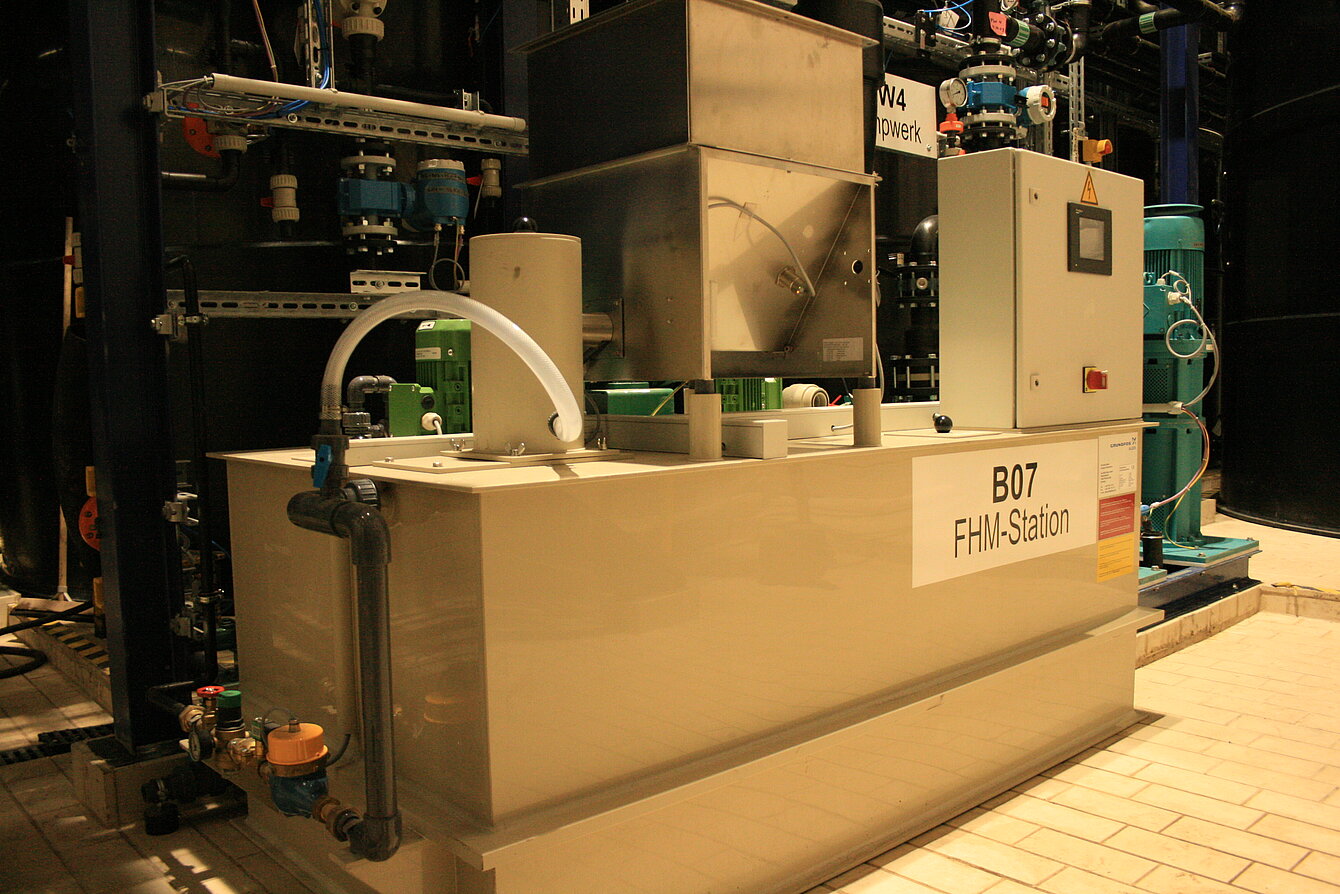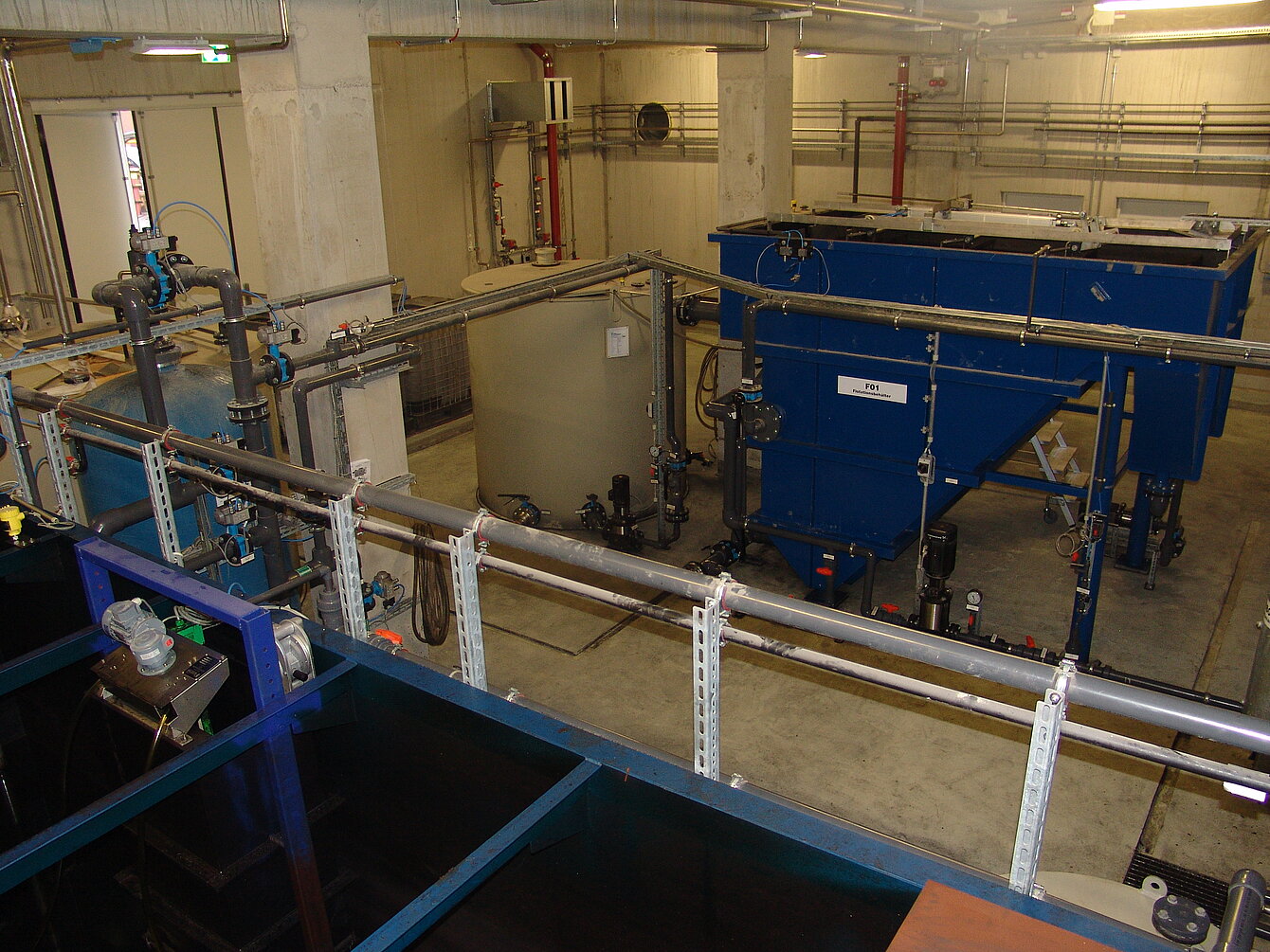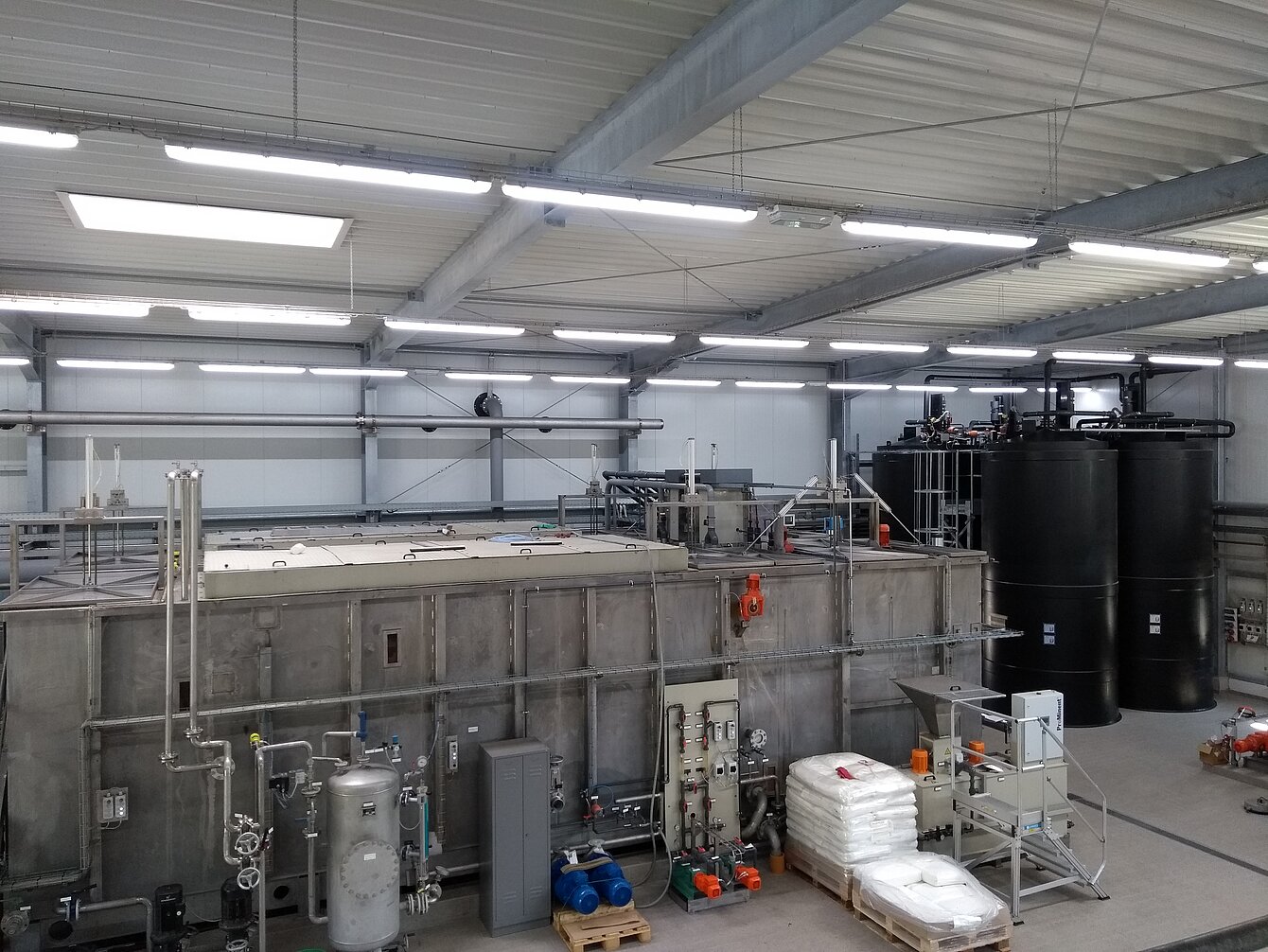 Pressure release flotation
Steel coatings, stainless steel, plastic design
Chain scraper, removal scraper
Full stream, partial stream or recycling procedure
Emulsion separation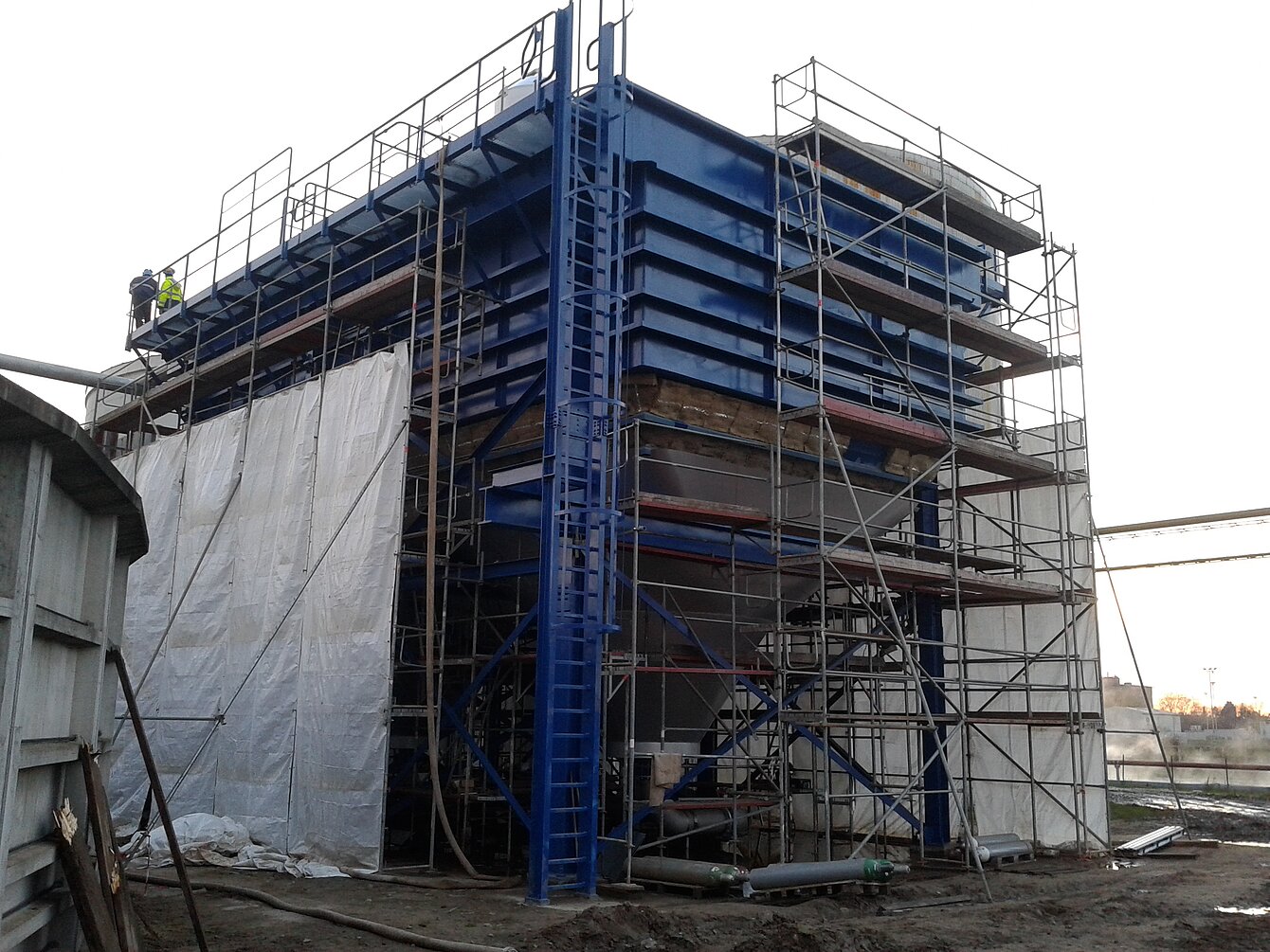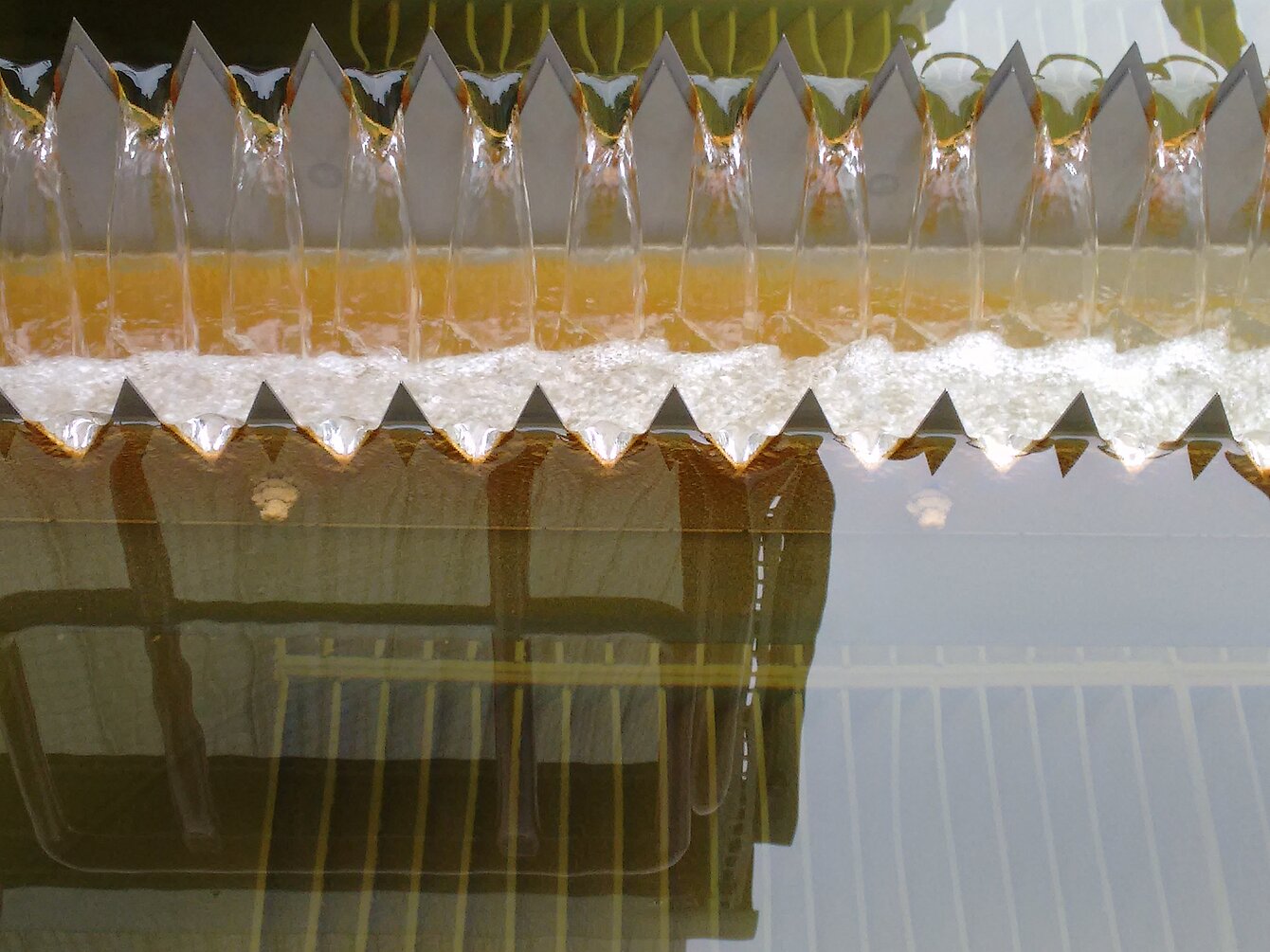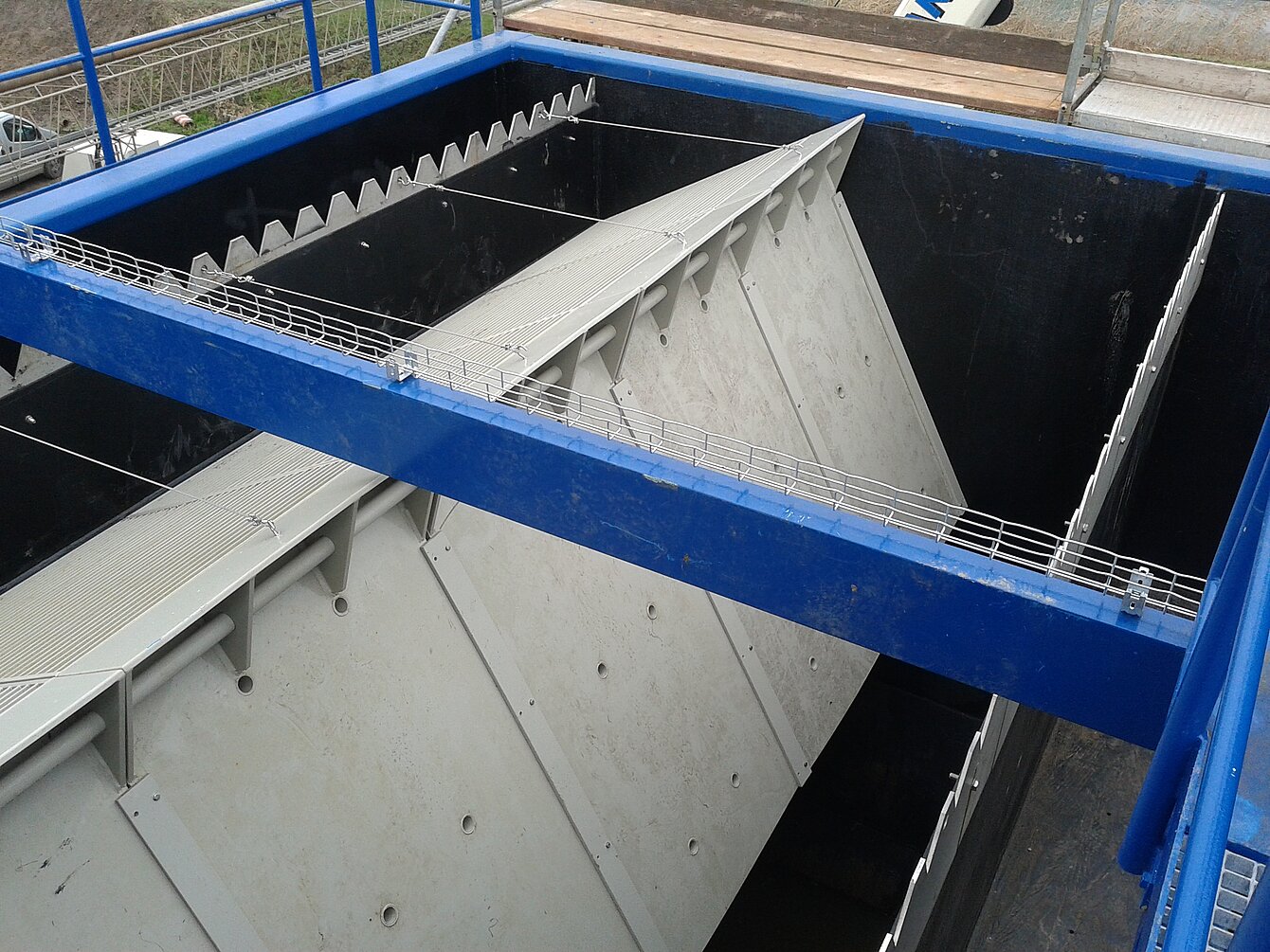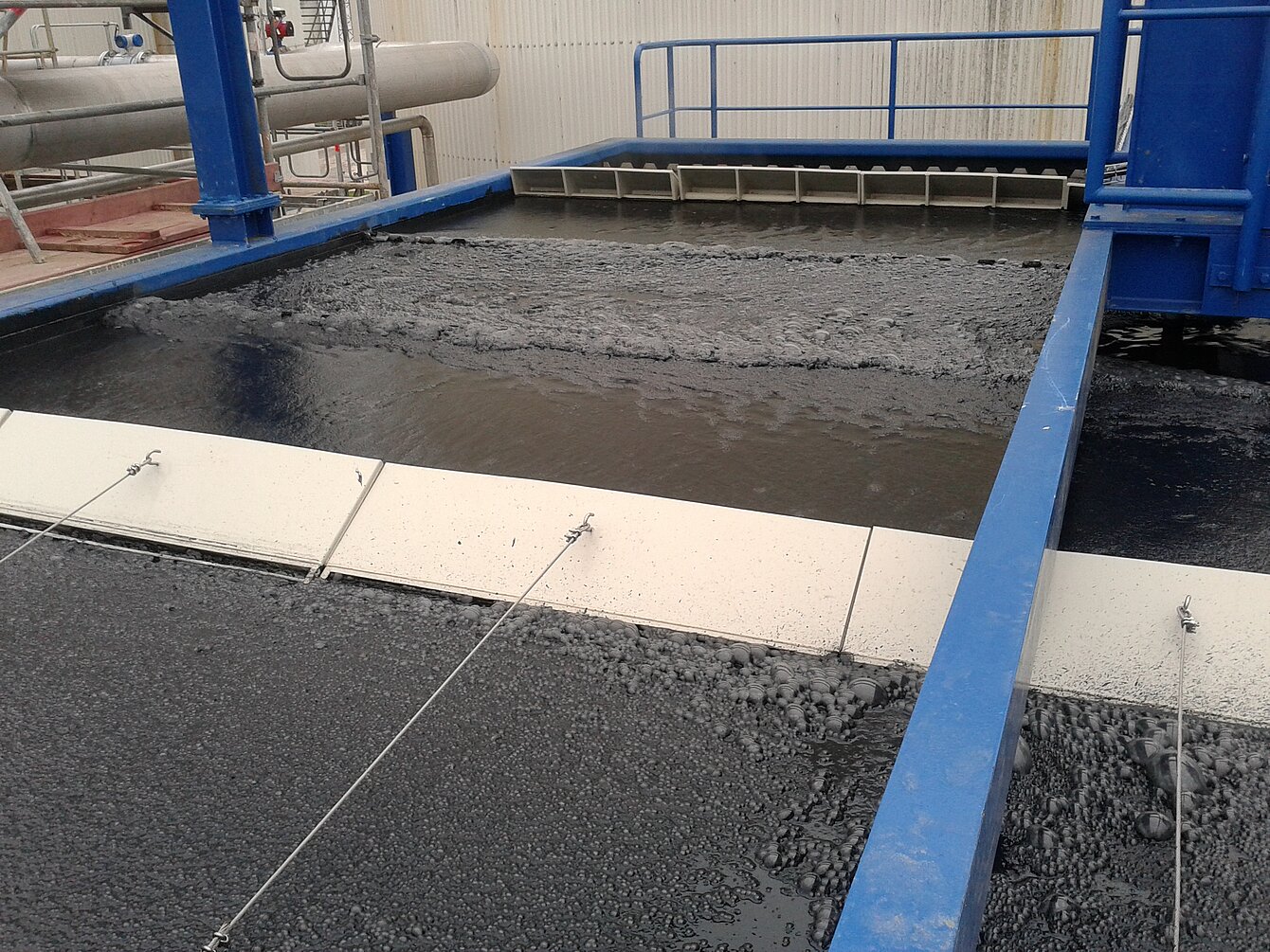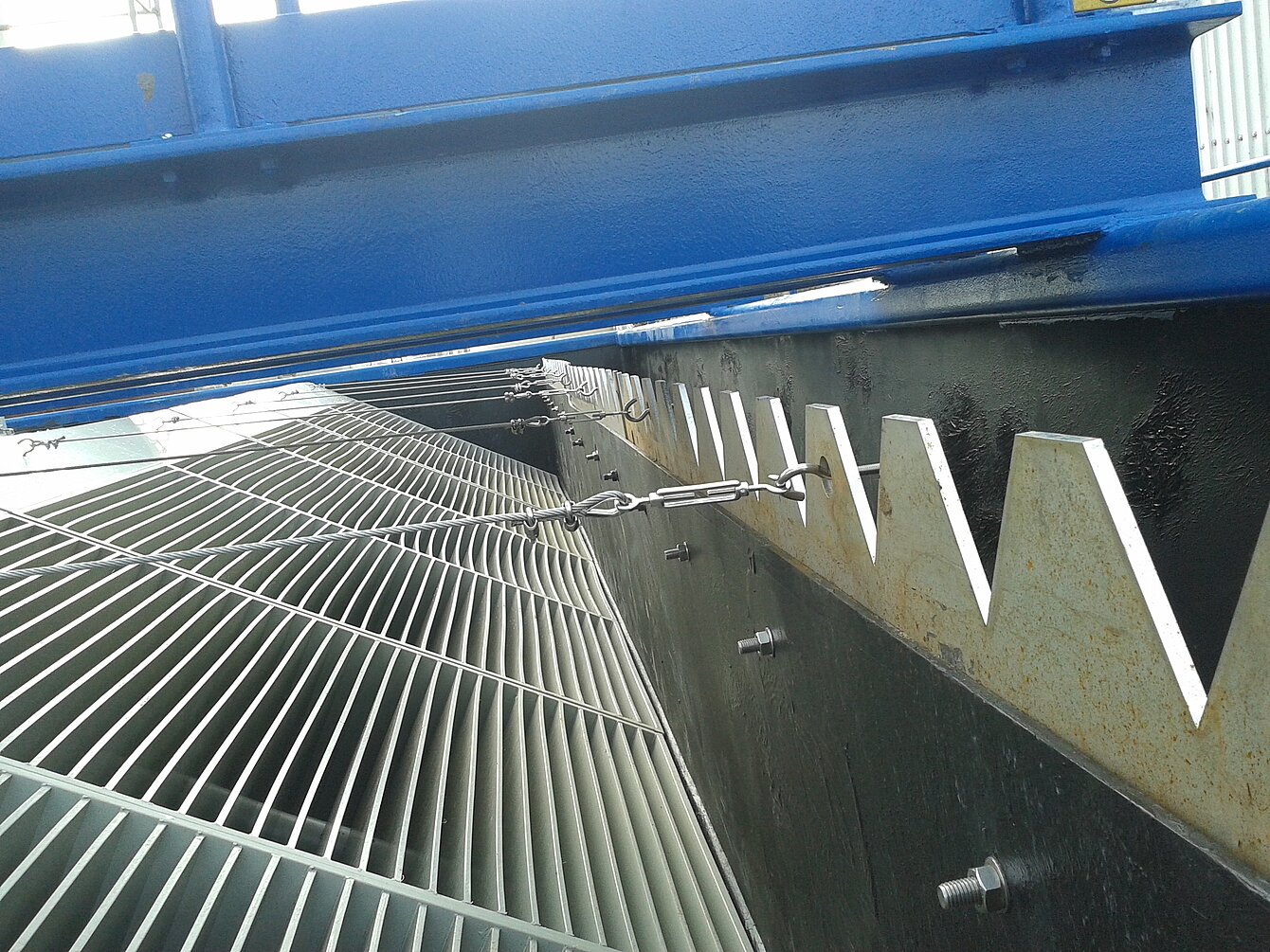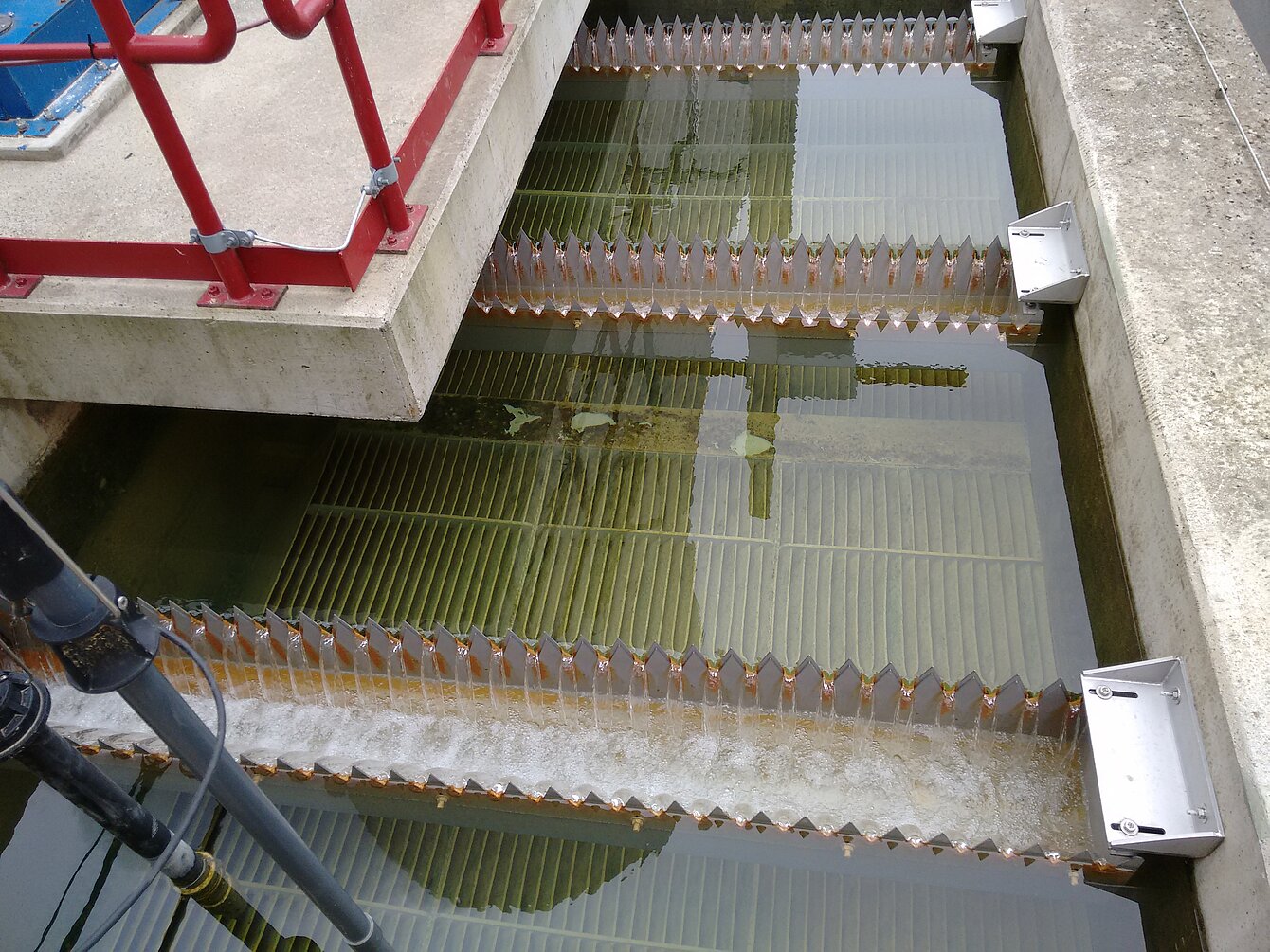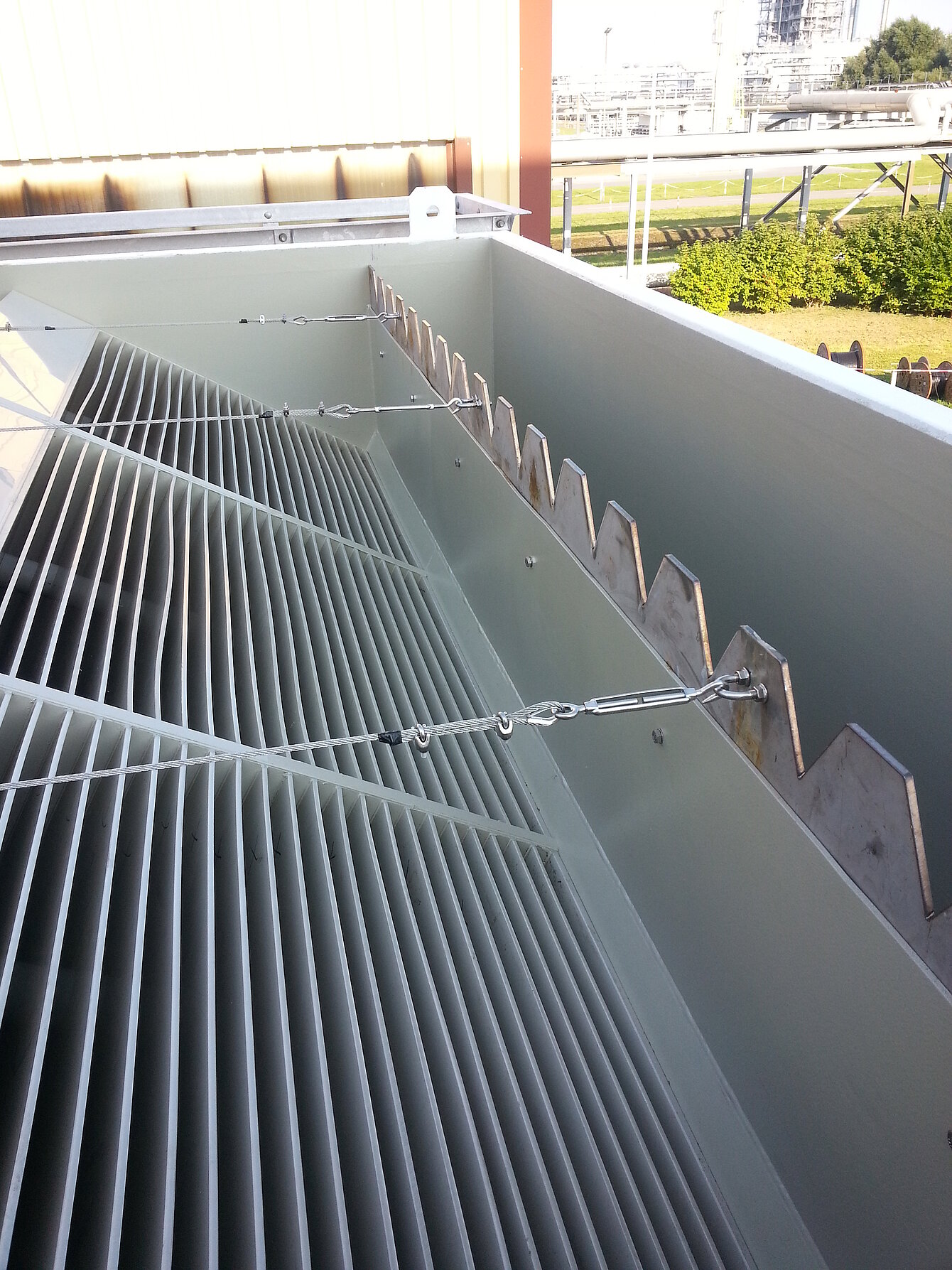 Countercurrent lamella separator
Steel, stainless steel or plastic packages
Large number of lamellae to save space
Large sedimentation area
High efficiency
 Automatic sludge removal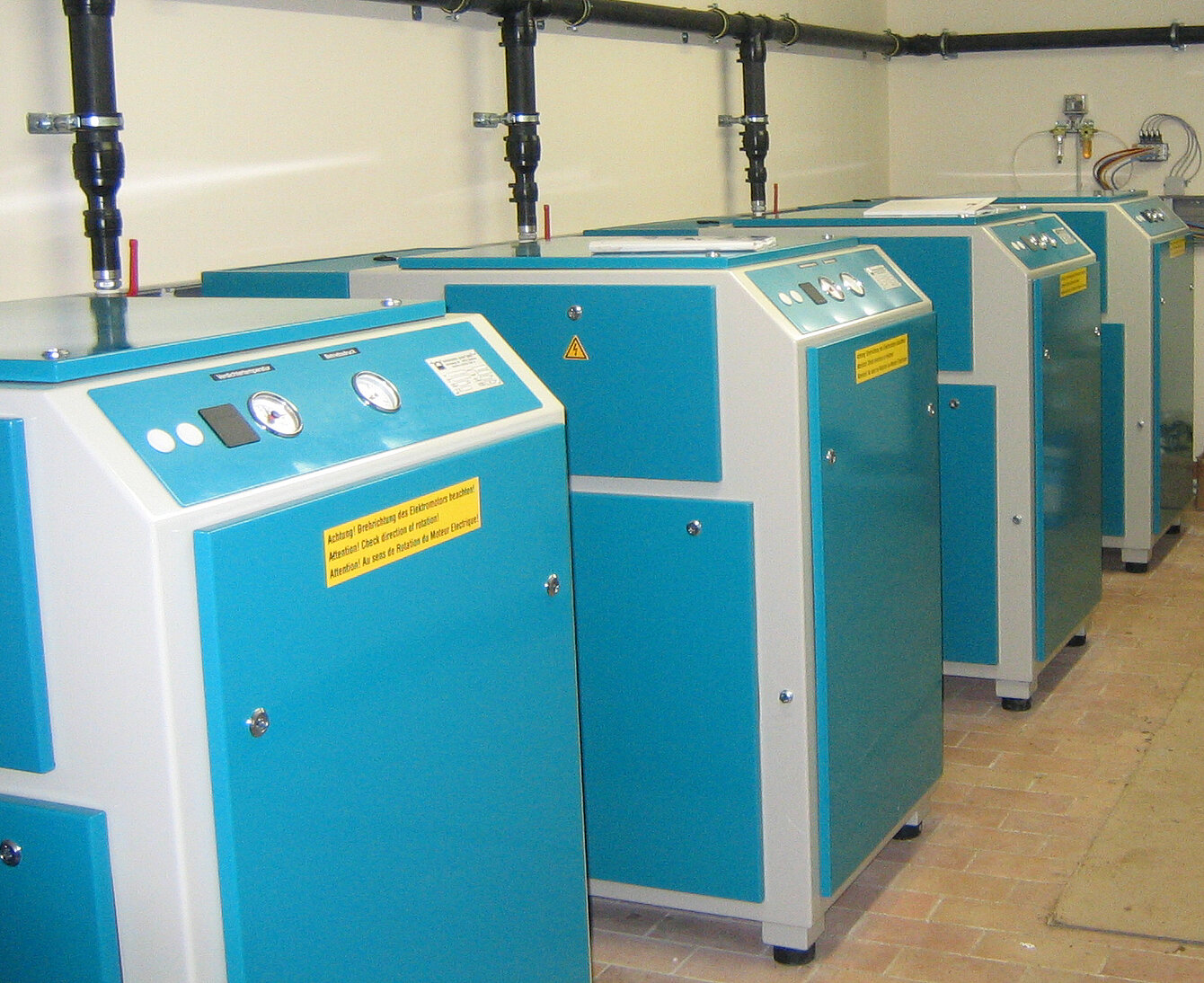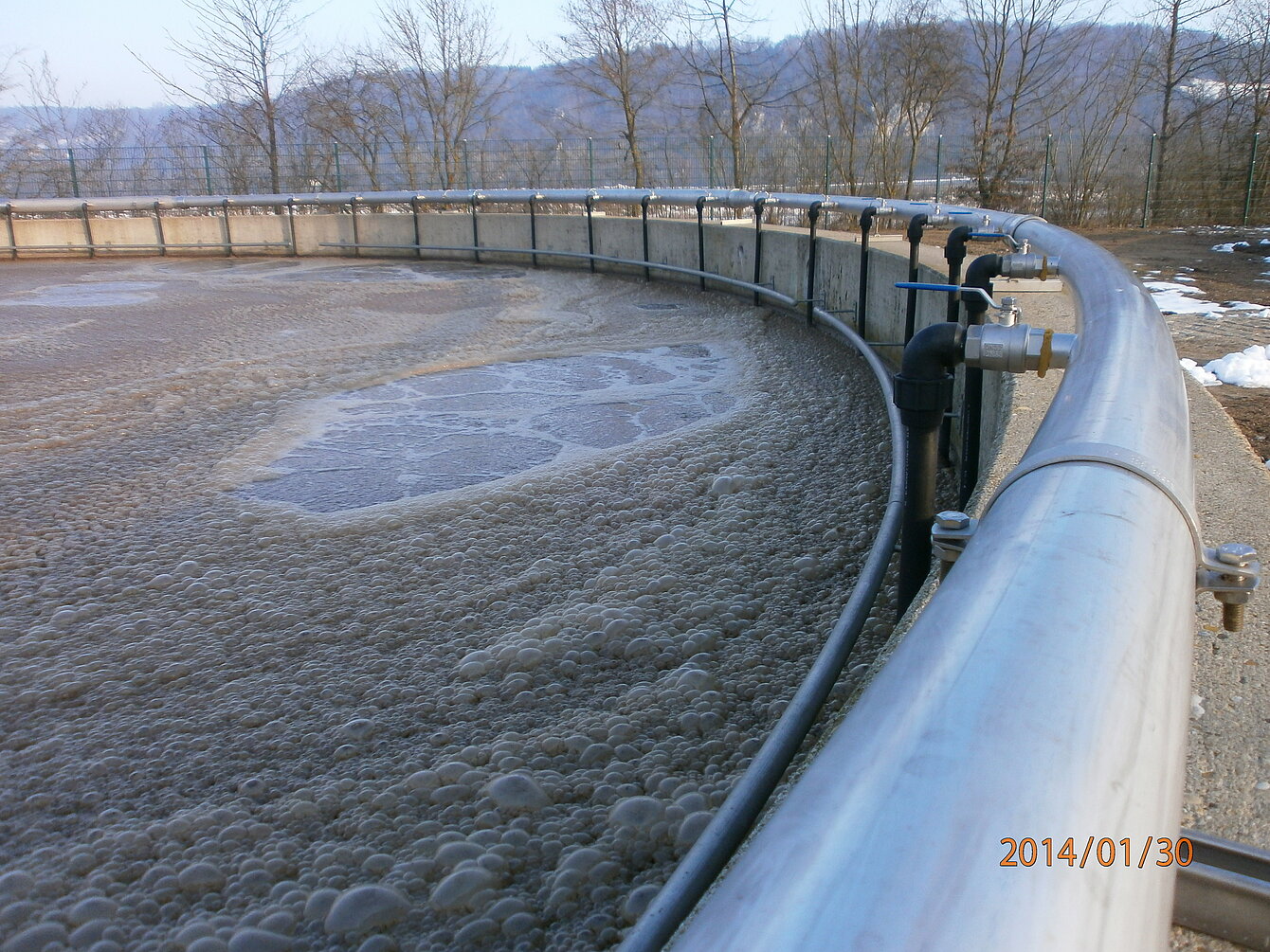 Ventilation systems for biology
Rotary piston compressor
Ventilation system with pipe or panel aerators
Pipeline construction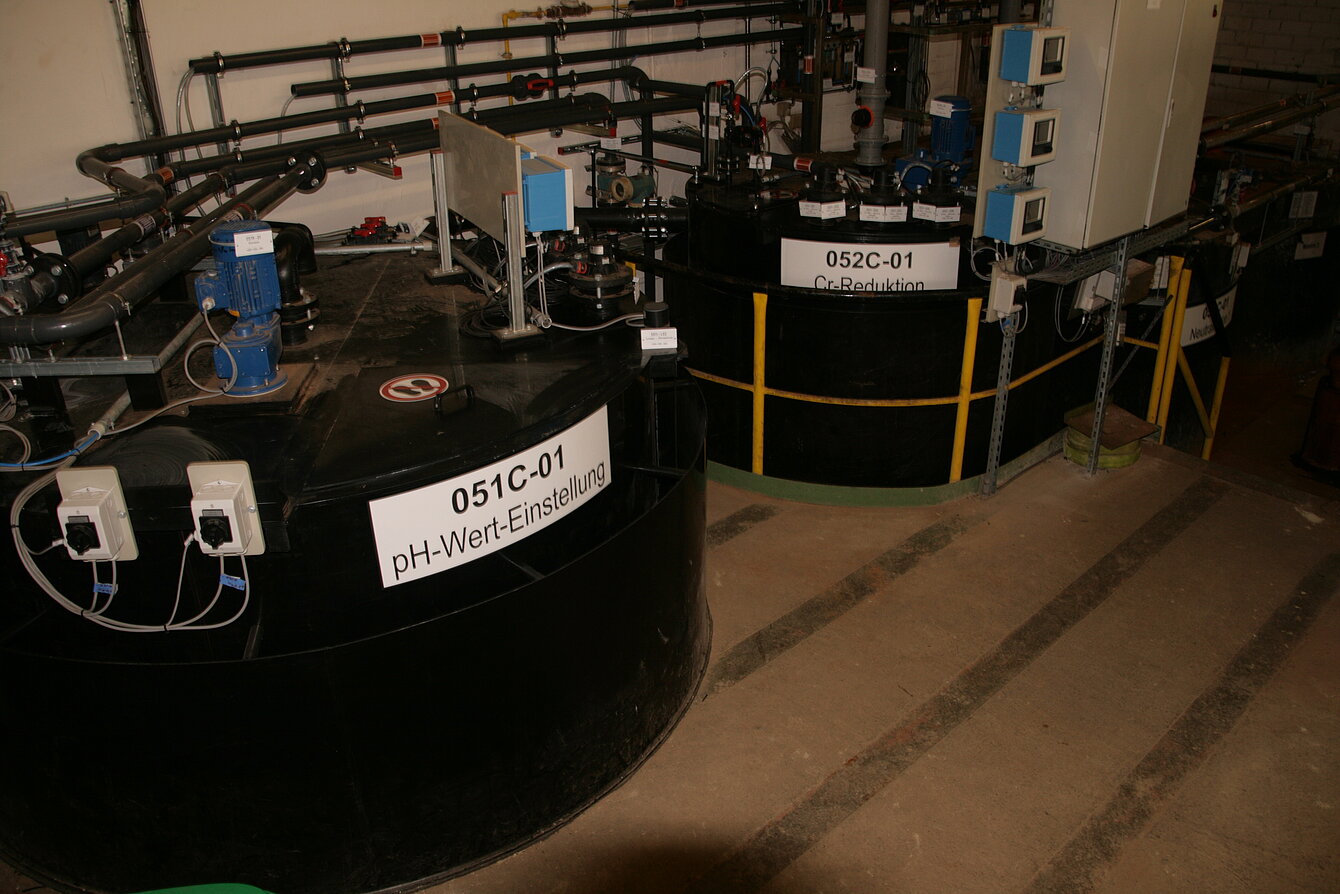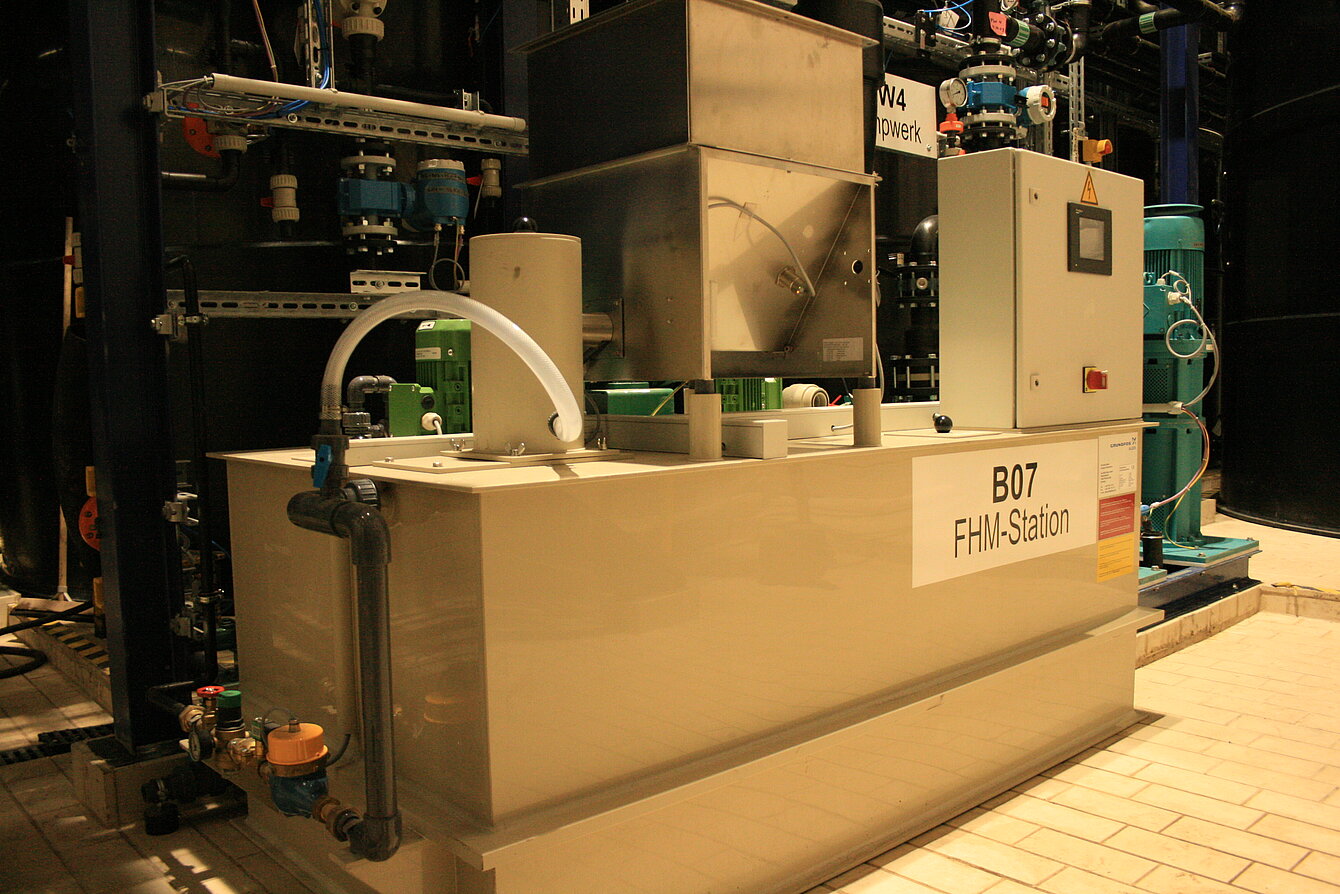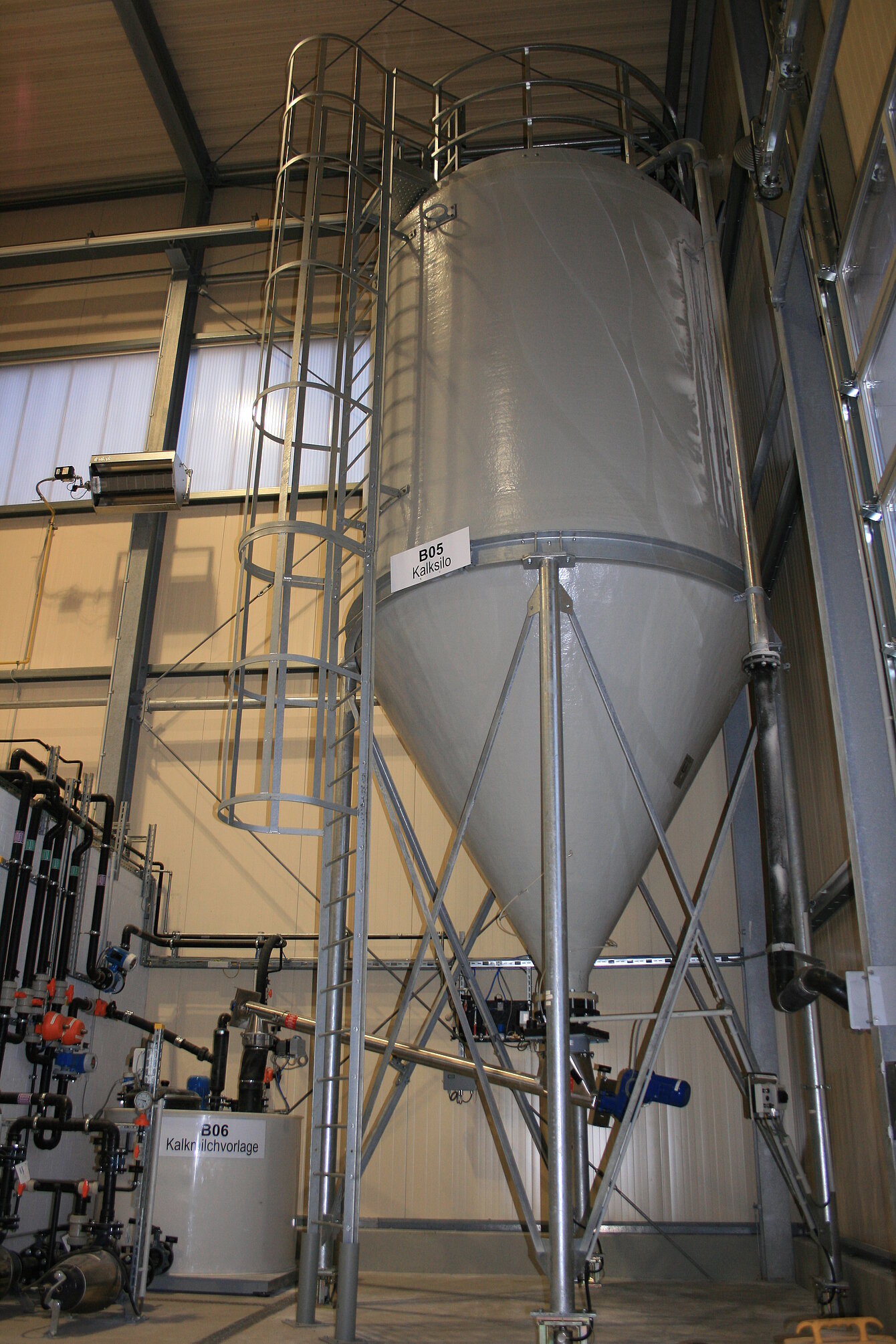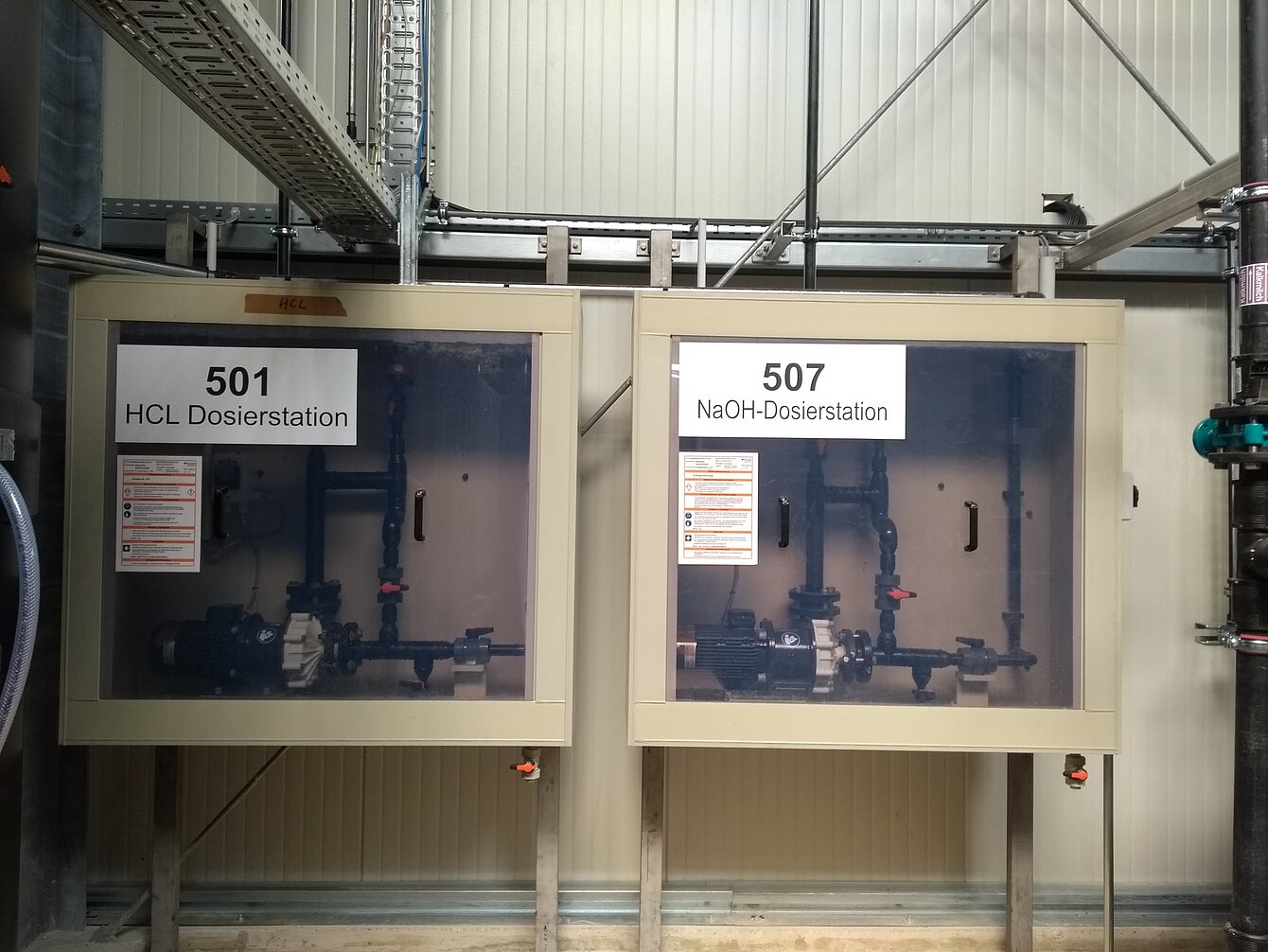 Neutralisation using acids, lye and similar2
Flocculant feed stations
Lime milk feed stations
Precipitant feed stations, e.g. FeCL3
Biocide feed stations
pH value adjustment (control)
as well as the necessary collecting pans
and level measurement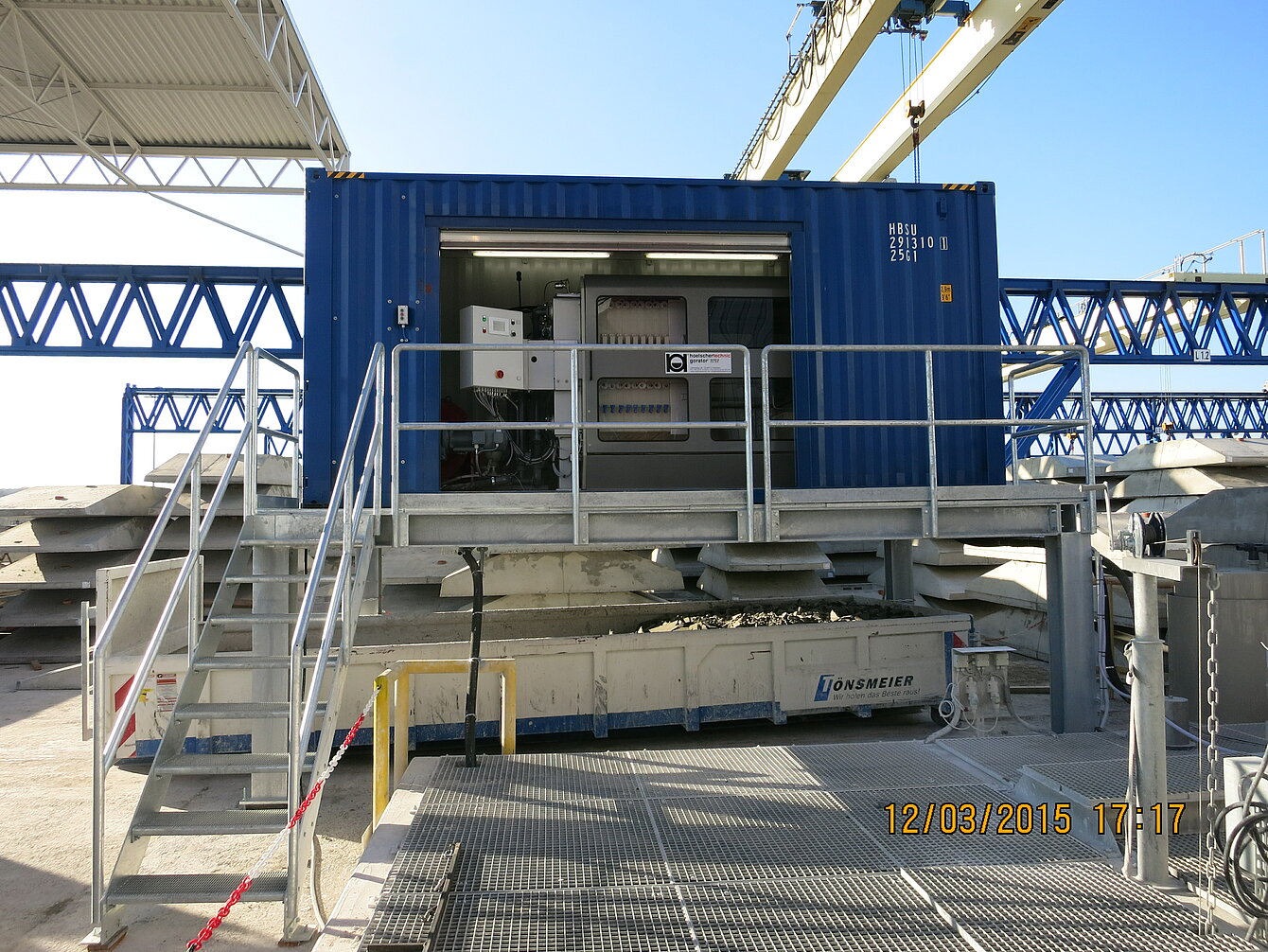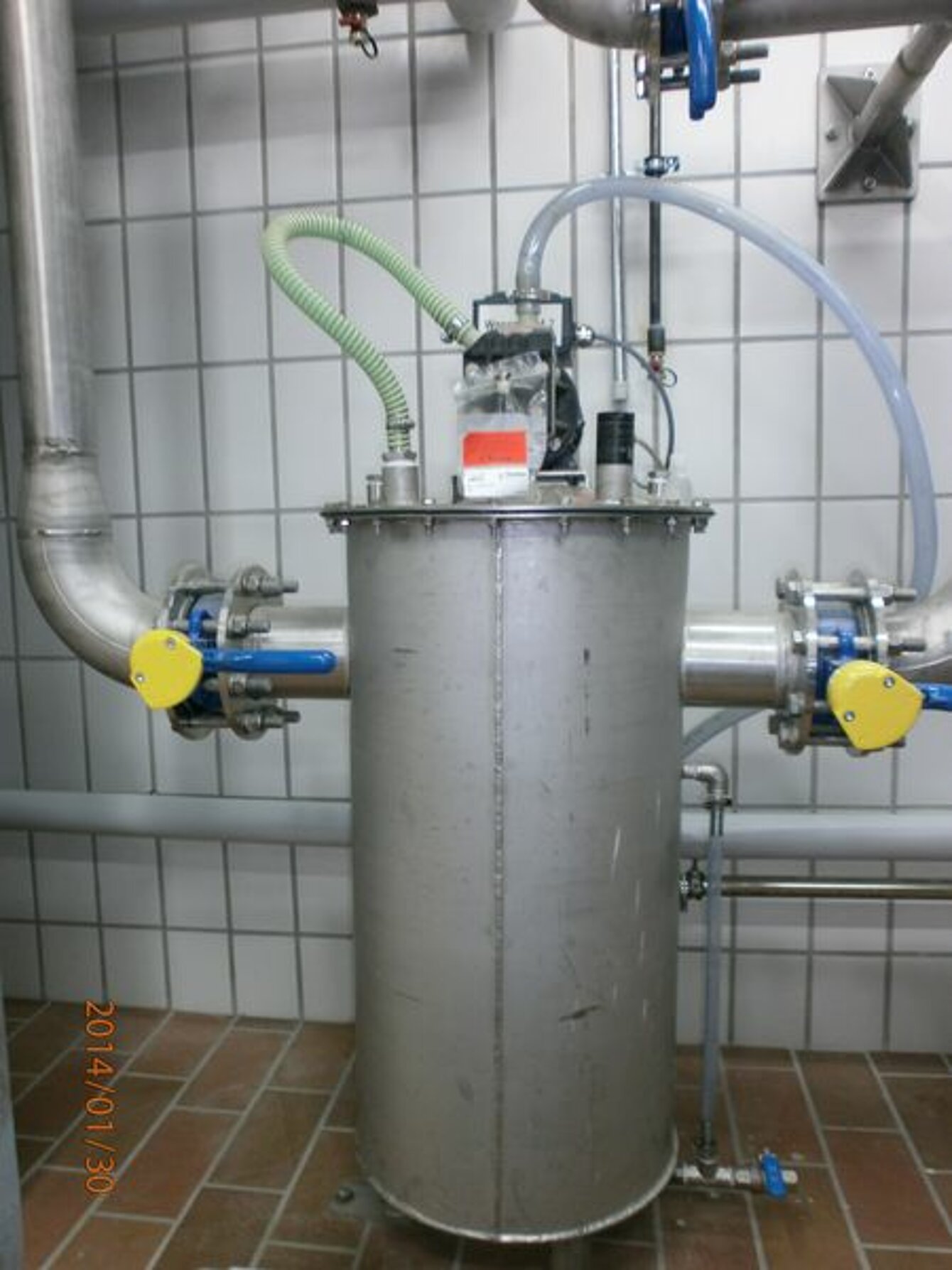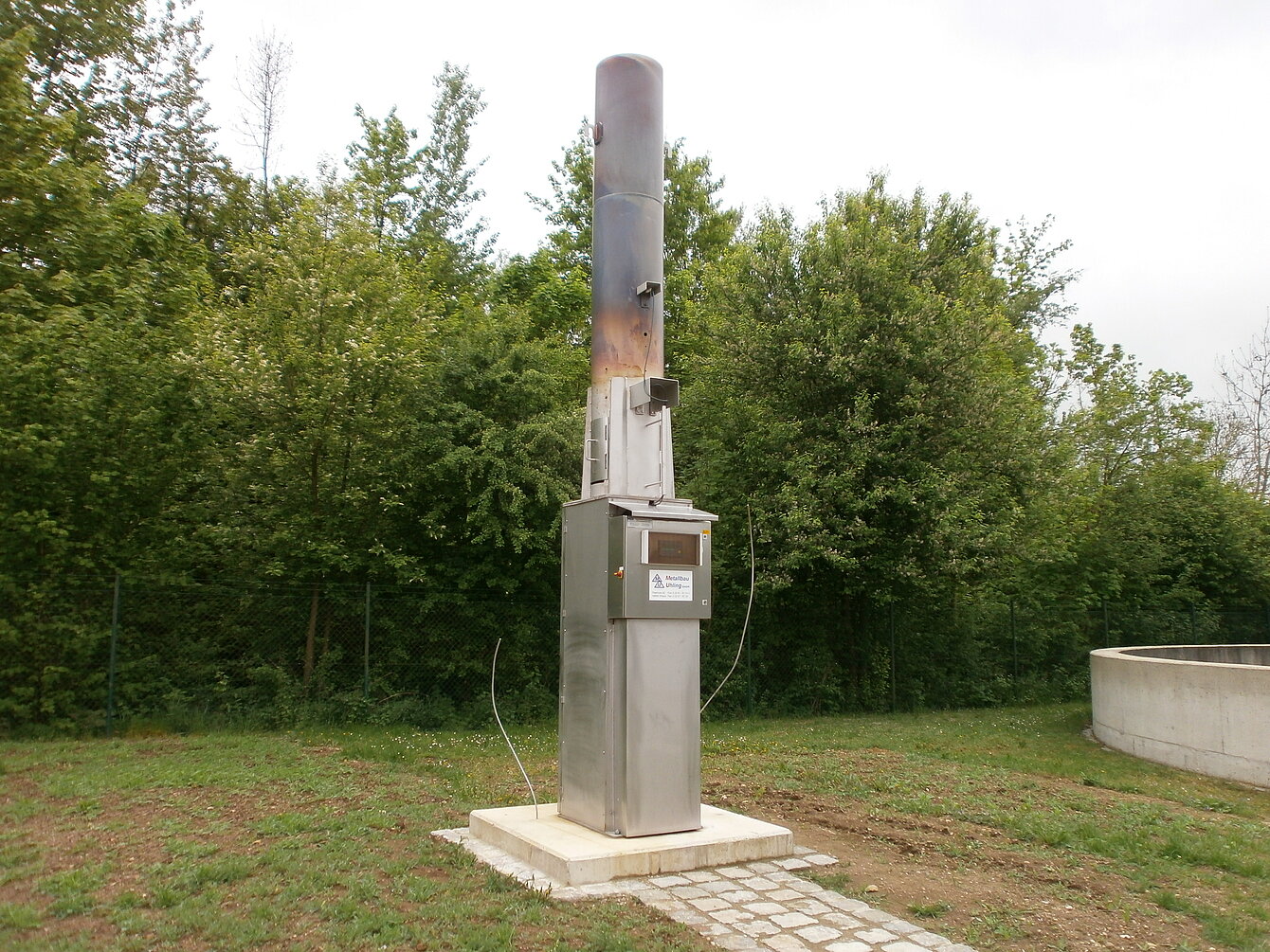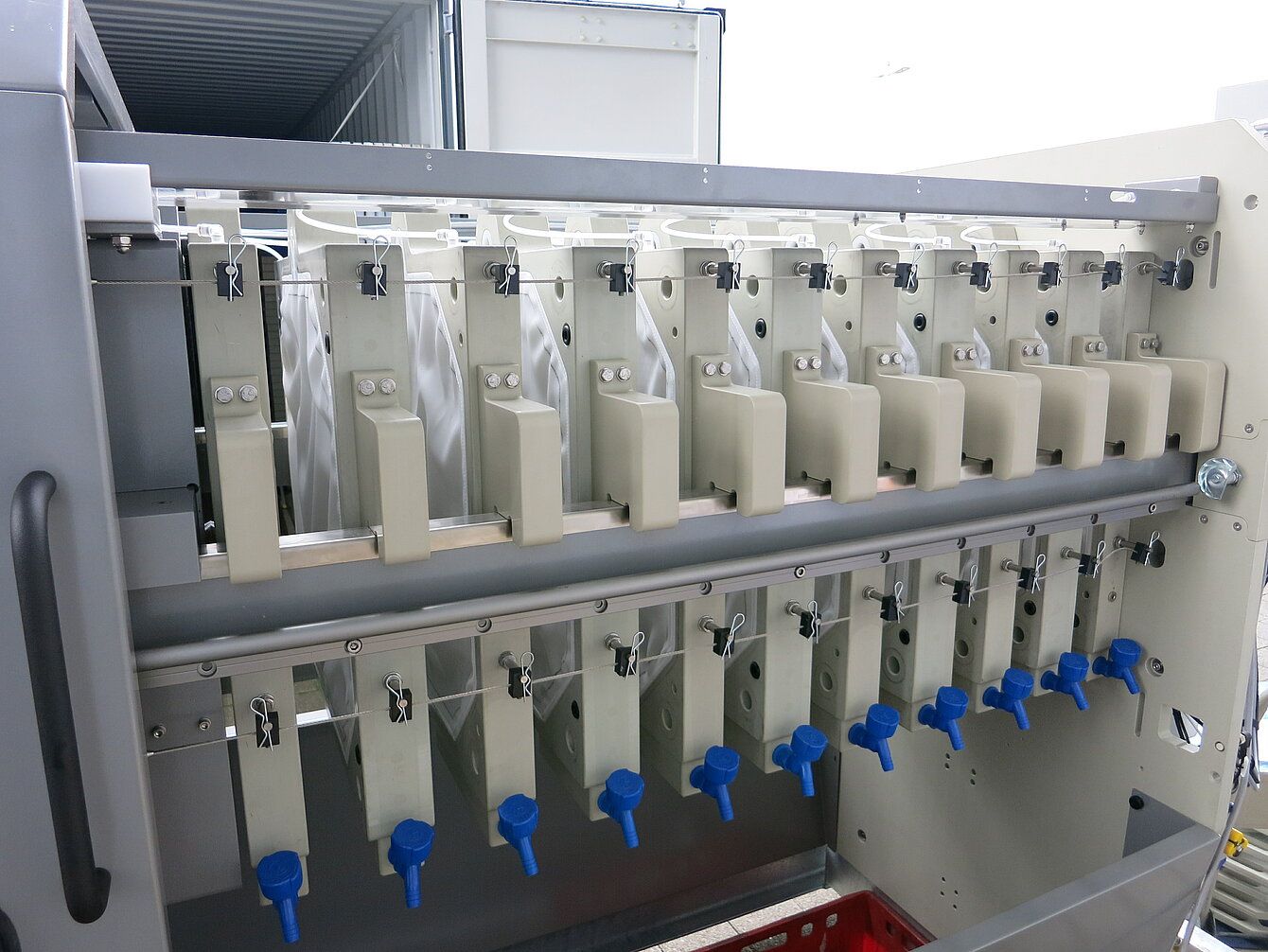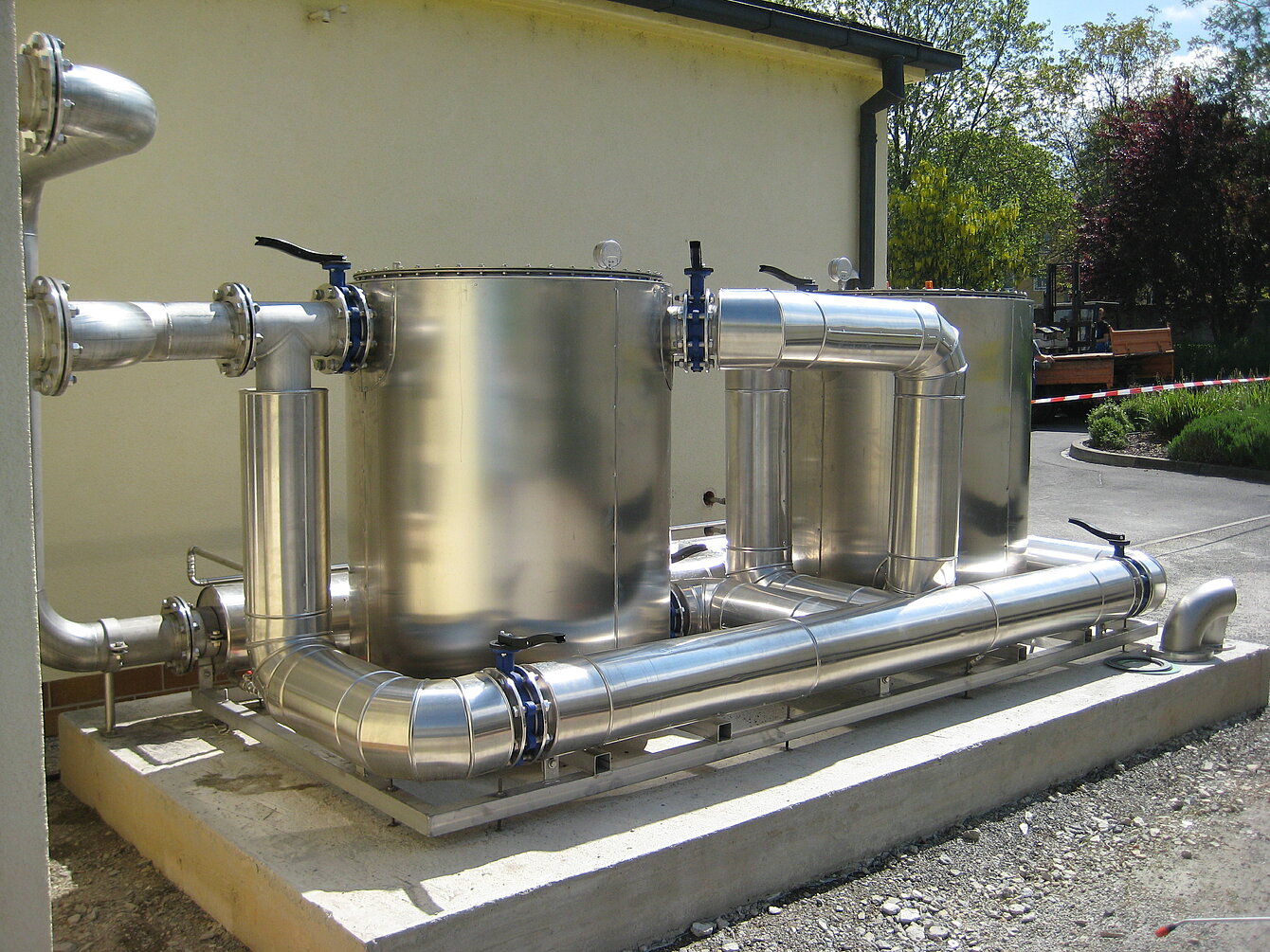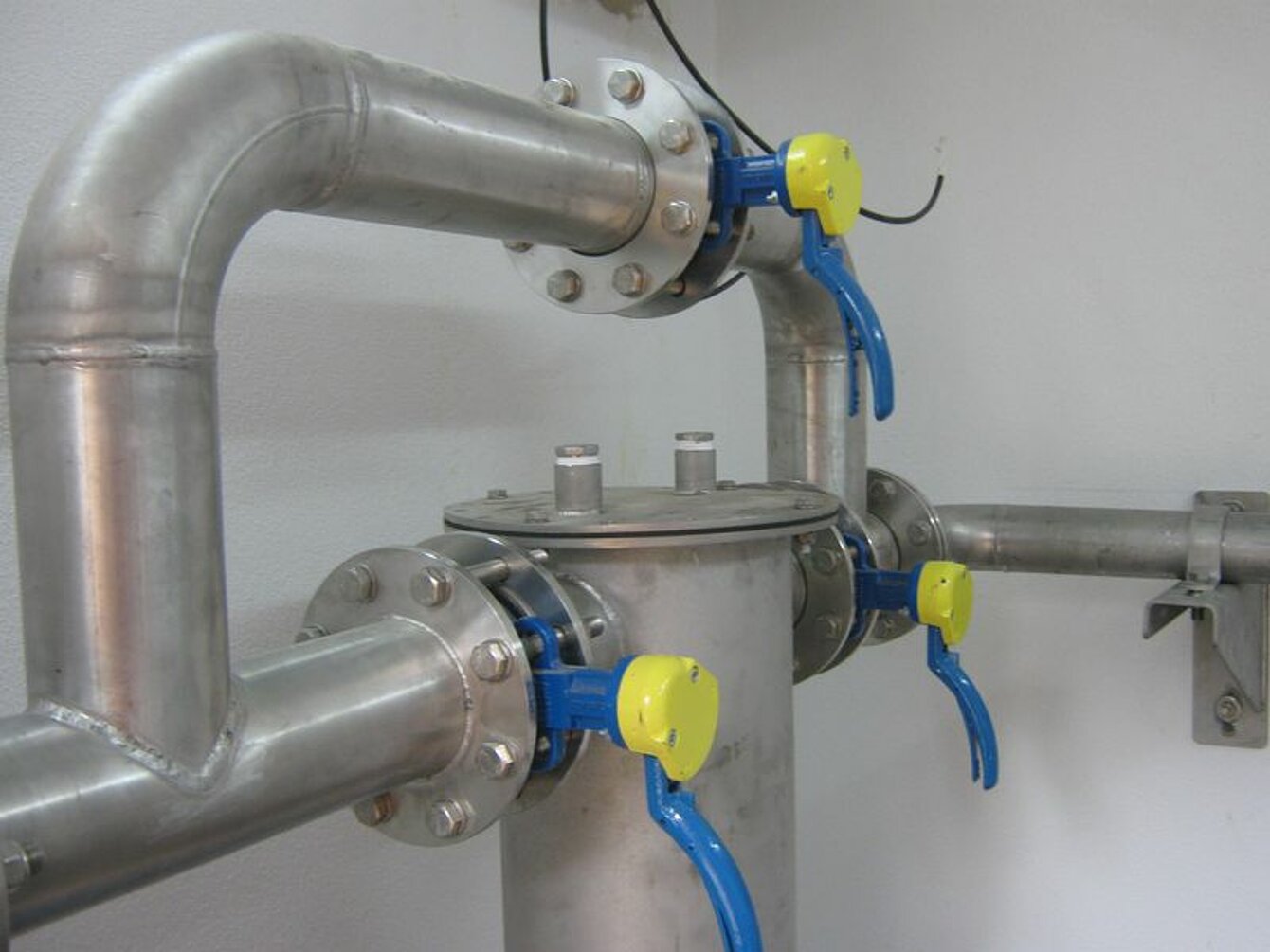 Thickener with agitator
Screen drums
Filter presses
Gas flares
Sand filters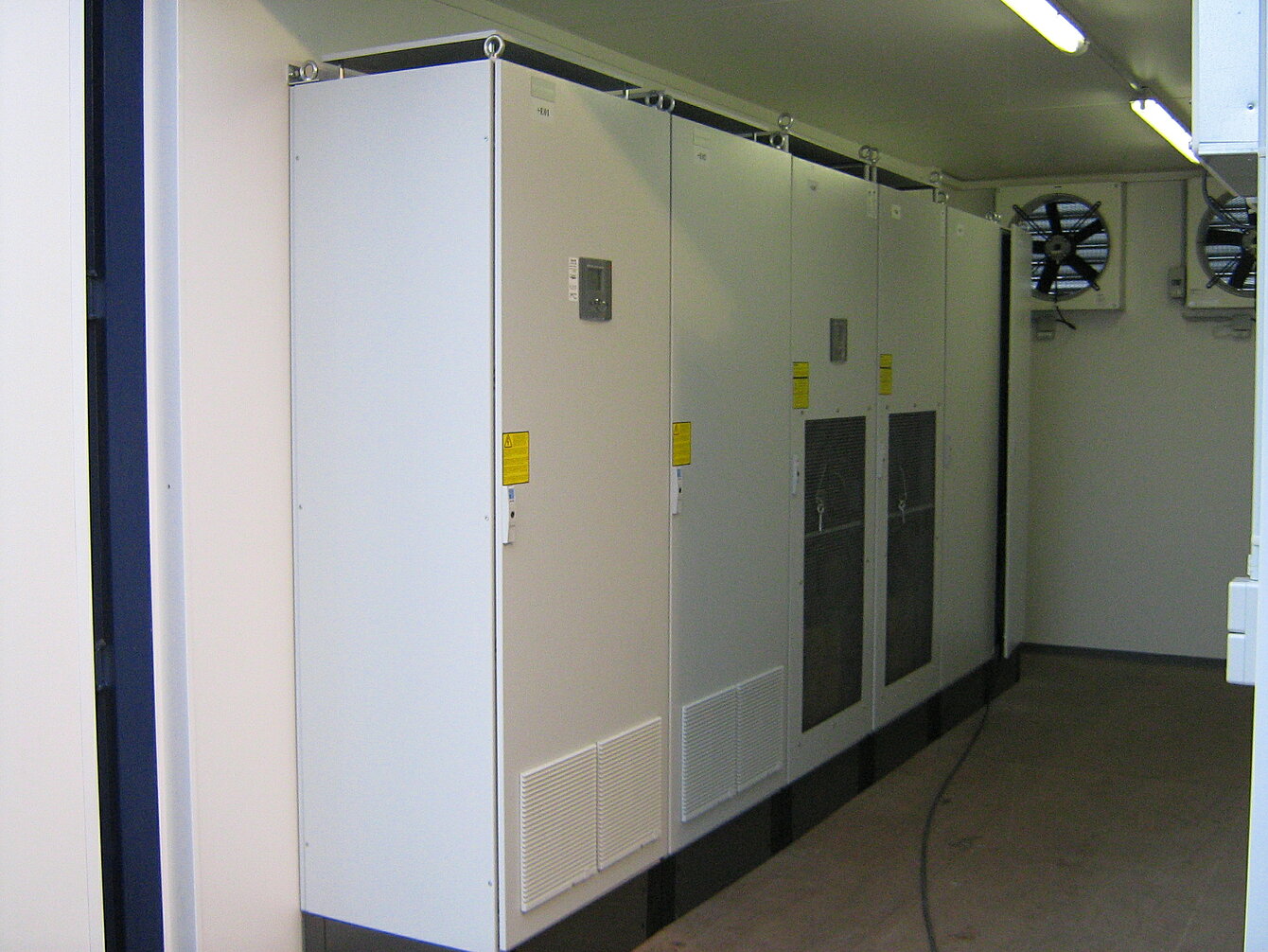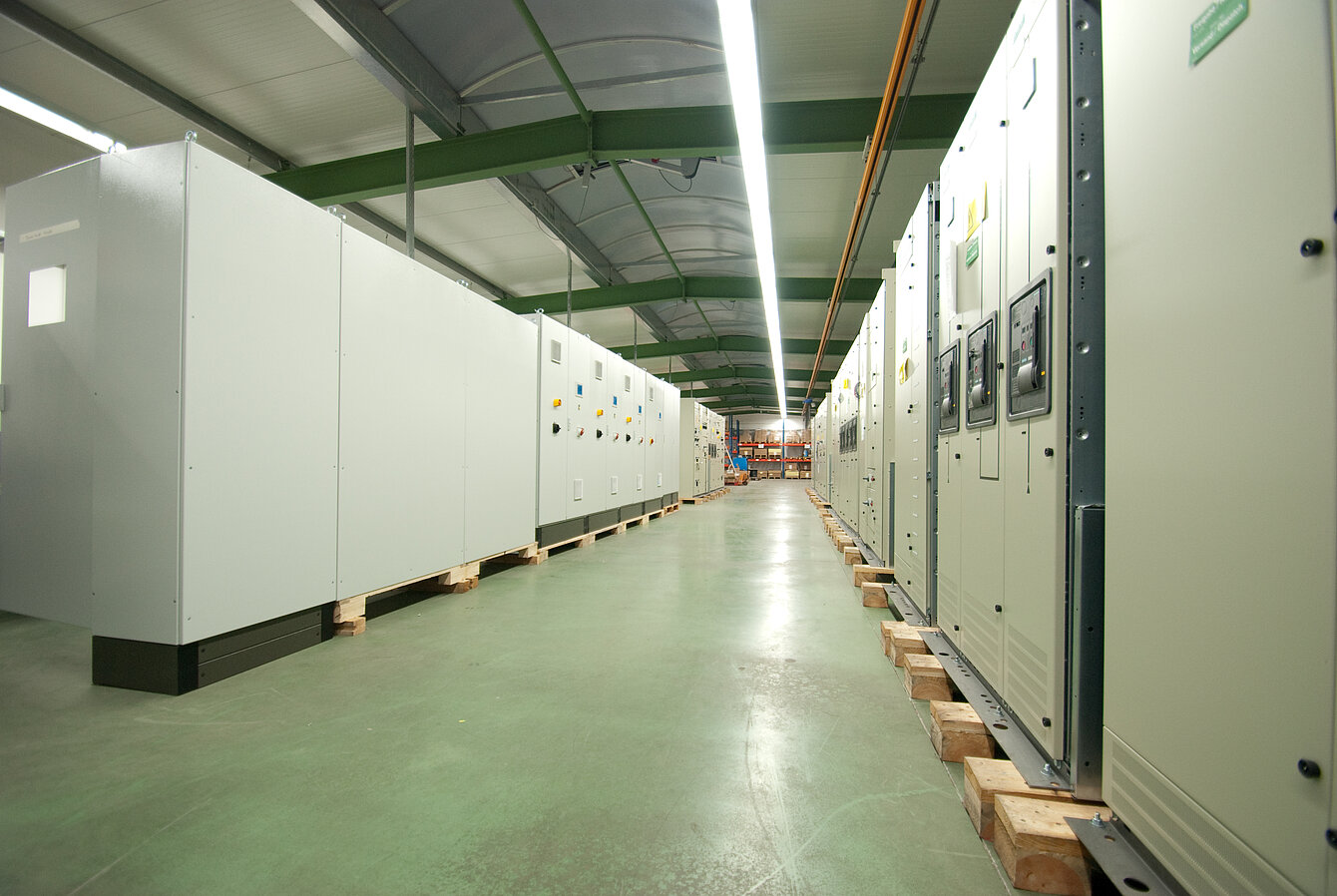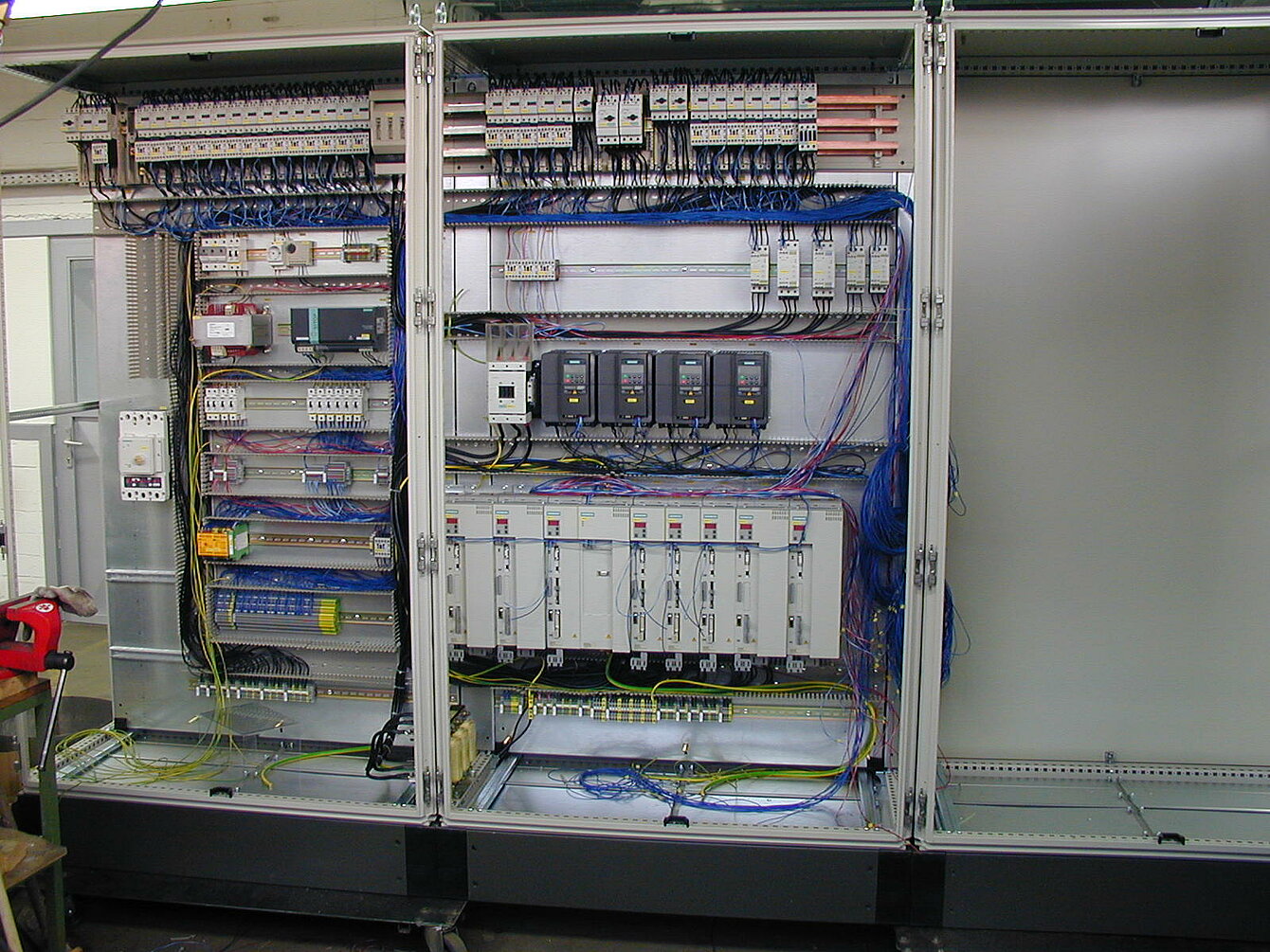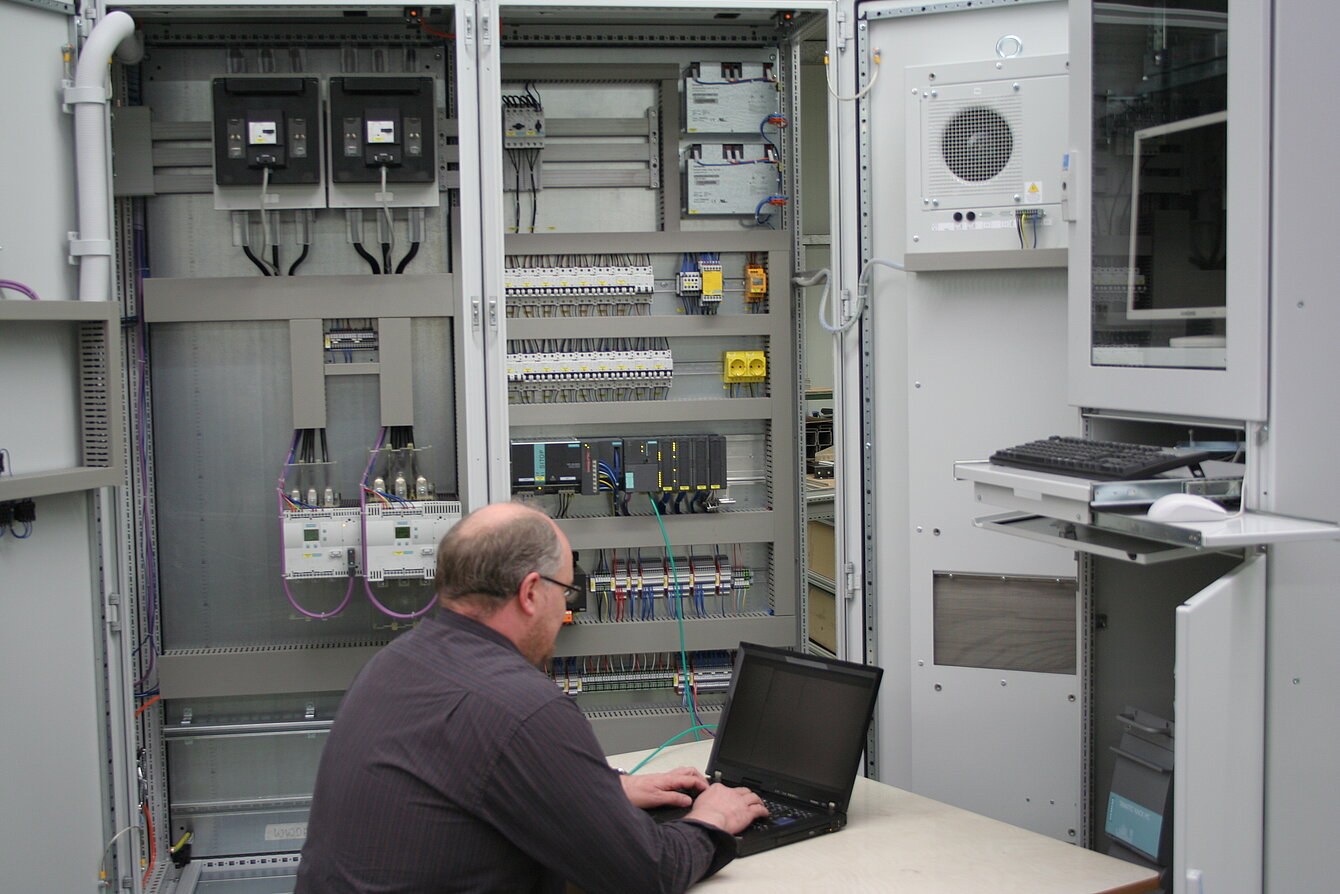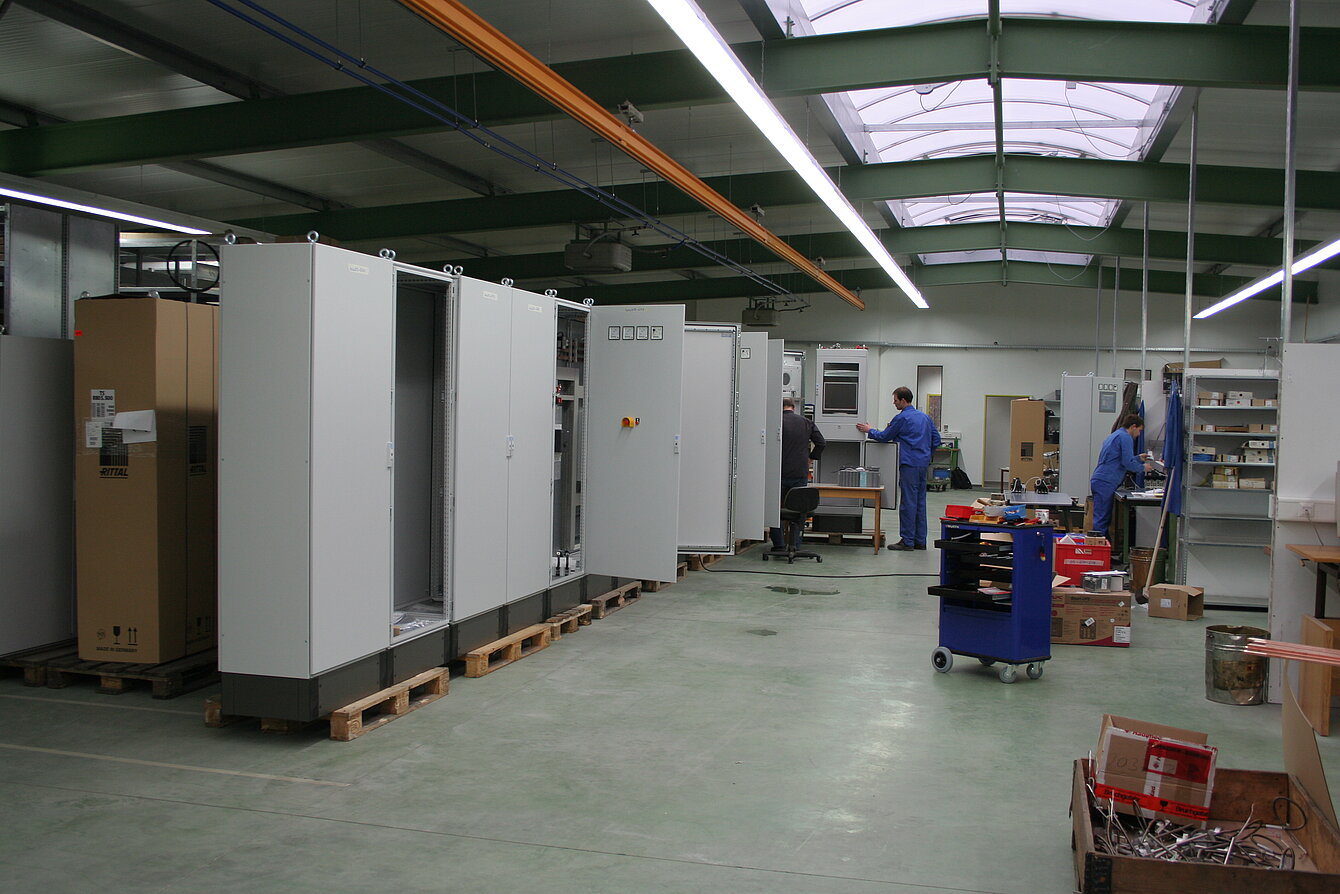 Automation and remote control technology
Control systems
Programming
Cabling and installation